CAMO fighting COVID-19, more in Honduras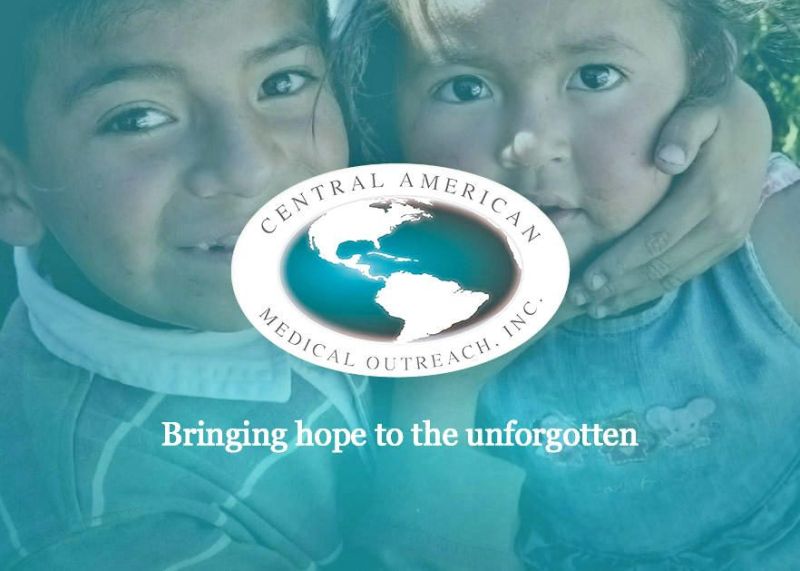 The Central American Medical Outreach program based in Orrville has been chosen by the World Bank and the Honduran Ministry of Health to manage the COVID-19 response in three states in Honduras.
The organization will manage the purchase of supplies, education, staffing and COVID-19 wards, according to founder Kathy Tschiegg.
"We were sought out because of our reputation of transparency and ethical operations," Tschiegg said.
Tschiegg said the operation just finished a very successful Salsa Sizzle fundraiser to help in its efforts. "It was so important because we need to continue our programs because of the extreme poverty in Honduras," she said.
The unemployment level in Honduras already was near 60%, but in light of COVID-19, it's even more drastic, Tschiegg said. The average daily wage is $2.30 per day, per capita.
"We're so thankful for the support; we couldn't do this without our wonderful donors," Tschiegg said.
The campaign raised $70,000, which Tschiegg said will go a long way in an impoverished country like Honduras. "Our overhead is less than 4.9%, so this really will have a significant impact," she said.
Tschiegg founded CAMO after a stint as a volunteer in the Peace Corps in Honduras in the '80s.
"I was one of four RNs in an entire hospital, 210 beds with double occupancy," Tschiegg said. "We had nothing — no tape, no toilet paper, no gauze. One anesthesia machine that we could only use with the windows open because it leaked ether."
Tschiegg said when she came home, she had recurring dreams that if they had only had the proper equipment, many lives could have been saved.
When she came back to the States, Tschiegg became a critical care nurse. "I saw so much waste; it was sickening," she said.
Tschiegg went back to school at Kent State to get a business degree, and while she was there, she began writing the business model for the operation that eventually became CAMO.
From 1993-98, Tschiegg used all her vacation time from her job as a nurse at Aultman Hospital in Canton to run teams down to Honduras.
In 1998, Tschiegg said, her family and friends were telling her she was going to kill herself doing this work.
"I made a list of everyone who was telling me this. I asked them to put their money where their mouth was and pledge $1,000 each for a five-year pledge. I got nearly $32,000 a year for five years," Tschiegg said.
It was at that point she resigned her job as a nurse in the emergency room at Aultman Hospital and dedicated herself entirely to CAMO's efforts.
Tschiegg said CAMO started with dental and vision care. It now has 23 specialties and programs, all run by Hondurans it has trained.
"We provide personal care and services to anywhere from 115,000-140,000 people a year."
Locally, CAMO has two facilities in Orrville that process $2-3 million in medical equipment and supplies that would otherwise be wasted.
"It's amazing, the supplies that are treated as waste here," Tschiegg said.
Tschiegg said the supplies come from myriad settings. "For example, at hospice after a loved one dies here, there are walkers, crutches and adult diapers that can't be used here because they've been touched. Or when a doctor retires, they've left behind a whole office of clinical supplies we can use."
CAMO has a volunteer staff of more than 40 doctors and nurses who sort through and process the supplies it receives.
"We have people who come from Hartville, Cleveland, New Philadelphia, all around Wayne County," Tschiegg said. "We have one facility that does crating and logistics, and our other facility does receiving, sorting and shipping, as well as a biomedical repair area."
CAMO's office has two full-time and three part-time employees who do sales, logistics, volunteer coordination and bookkeeping. There are 52 employees in Honduras.
To learn more or get involved with CAMO, visit the organization's website at www.camo.org or call 330-683-5956.
Sponsors of the Salsa Sizzle include Adam and Vickki Briggs, the Burton Morgan Foundation, The Carpenter's Cup, Dr. Ted and Sue Crawford, Das Dutch Kitchen Inc., Darrell and Dee Dee Ediger, Dan Freeman and Laurie Bricker, Donald and Gail Klise, Dyer Roche & Company Inc., Lehman's in Kidron, Steve and Chris Matthew, Dr. Mike and Beth Miller, The Noble Foundation, Dr. David and Hope Reynolds, Stephen and Cheryl Shapiro, Seaman Corporation, Seaman Family Foundation, Ron Taggart, Bill and Myra Tschiegg, United Titanium Inc., Bala Venkataraman, Dee and Mary Vaidya, and Yoder & Sons LLC.