Camp celebrates landmark 35 years for area campers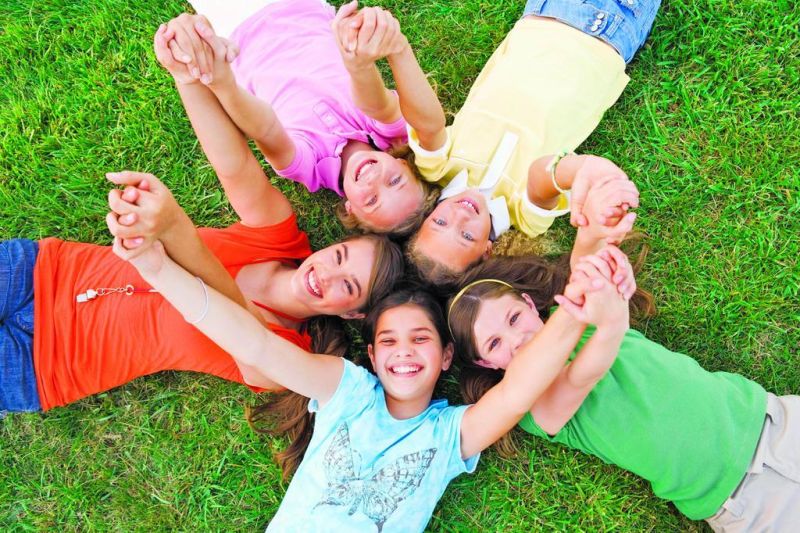 There have been a lot of shared memories gathered over 35 years at Camp Buckeye in Beach City. Campers have come and gone, grown to adulthood, and in turn brought their own children to the hills, cabins and woods of the camp.
Camp director Lucy Richards wanted to do something special to mark the camp's 35th anniversary and honor all those family memories. The idea for just the thing came from an older project created at the camp many years ago.
"There's a small mosaic of ceramic tiles in the lodge that was done ages ago," she said. "People comment on it often, so we thought we would put together something similar on a bigger scale and use it to record and share campers' memories and the experiences they've had and shared at Camp Buckeye."
Fortunately a generous donation of plain ceramic tiles from some time ago was at hand, ready to add the memories.
"'Grace' is the theme for our tiles," Richards said. "There will be a big piece in the center of the finished mosaic with the other tiles around."
Richards spoke as she met with other camp staff to finalize plans for the final project. So far the project has been popular within the camp. She would like to see greater participation from campers who have memories of Camp Buckeye from years past, and there are plenty of tiles to use for the purpose.
"We have plenty; it seems like a million of them," she said. "All you have to do is come pick one or more tiles up and decorate them any way you like. They can be painted, sketched, carry a word or phrase, whatever you like."
Richards said the tiles will be sealed and protected, even though they'll be displayed indoors. She is looking to find an Amish craftsman to create just the right frame.
Tiles for the project will be accepted through July 10.
"We want to have it all finished and ready to go for our annual pig roast Aug. 24," Richards said.
The roast promises to be an extra special affair this year, marking the landmark 35 years for area campers and families.
"The campers we have here this summer have been having a great time creating tiles," Richards said.
Richards has been pushing the tile art project on the camp's Facebook page, but she said she would really like to get more people with good memories involved. "You can share your experiences, and we'll bring all those memories together with others. It will be the centerpiece of the celebration," she said.
Camp Buckeye began in 1984 when a small group of men joined to buy a 91-acre former Boy Scout camp. The camp's facilities — including a swimming pool — were in need of repair. Today the camp hosts groups of children during the summer season and is available year round with private facilities for church groups, private retreats, swimming lessons and private parties like weddings and graduation celebrations.
"There have been so many campers here over the years, and a lot of staff members have passed through. We would really love to hear from them and get their contributions to our art project for our 35th anniversary," Richards said.
Blank tiles can be picked up at Camp Buckeye, 10055 Camp Road NW, Beach City. Hours are Monday through Friday from 9 a.m. to 5 p.m. Also see the camp website at www.campbuckeye.org. The camp can be called at 330-756-2380.