Canal Dover Park will host Civil War Day event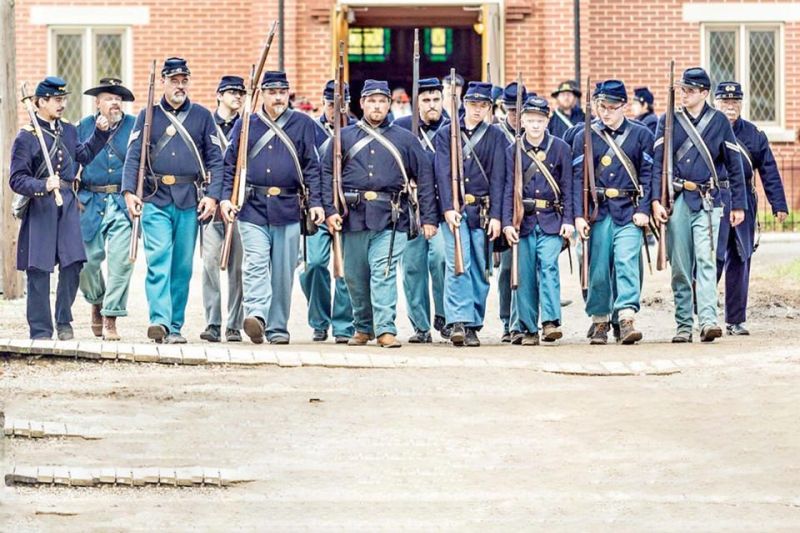 Dover Civil War Day will be held at Canal Dover Park, located along the Tuscarawas River at Front and Poplar streets in Dover, on Saturday, Aug. 24 from 9 a.m. to 4 p.m. This family-friendly living-history event will feature activities for people of all ages.
"This is your opportunity to explore a Union army camp, eat hardtack, meet Abraham Lincoln, learn about the music of the Civil War or attend a lady's tea," said Jim Gill, library director. "Events include unit drill demonstrations featuring the 41st Ohio Volunteer Infantry and featured presenters throughout the day. Tuscarawas County has such a rich Civil War history, so it will be fun to bring the past to life for people in the community."
The schedule for the day is as follows:
At 9 a.m. the event begins. There will be a 41st OVI drill demonstration at 9:30 a.m. There will be Life of a Bugle Boy at 10 a.m. Meet a Civil War Soldier will be at 10:30 a.m. Music of the Civil War will be at 11:30 a.m. Abraham Lincoln will be at 1 p.m. Ladies tea, dress and etiquette will be at 2 p.m. Another 41st OVI drill demonstration will be at 2:30 p.m., and the event will end at 4 p.m.
Food and Civil War books will be available for purchase at the event.