WCSCC adult education programs offer new job paths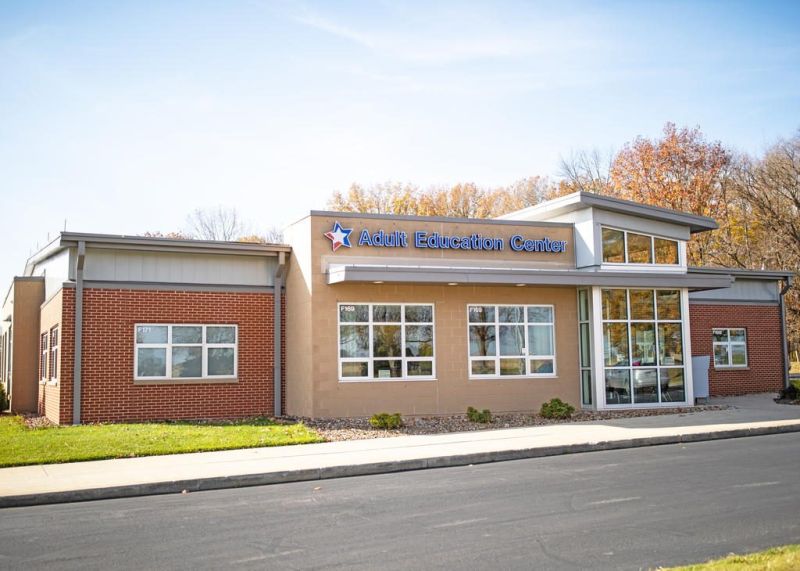 Looking for a new career path, a refresher or just some knowledge in an area of interest? The Wayne County Schools Career Center probably has something for you.
The career center has released its 2022-23 adult education course catalog, which is loaded with possibilities for career-minded individuals.
Programs available include law enforcement, office technology, medical (dental assisting, practical nursing and more), trade and industry, cosmetology, computer classes, general interest courses (photography, retirement planning, et cetera) and more.
As with any year, the catalog has some changes from 2022 in terms of what is still available and some new offerings.
"It's pretty much the same amount of change that we would typically have," said Sandy Elliott, the center's career technical supervisor. "It's dictated by interest. It's dictated by industry demand, what industries have a need for, and it's also dictated by the instructor — if we have the instructor for that typical trade or activity."
As with all things in the academic world, the career center's offerings have been affected by COVID-19 and the constantly shifting unemployment rates that have followed.
"I'm sure that has an impact on things," Elliott said of the pandemic. "The really big impact is that unemployment rate. In Wayne County it's pretty low. Everyone who wants to be employed is employed. Our focus then adjusts, and we do more customized training and specific training for business and industry."
The catalog is highlighted by the center's Aspire program of free academic classes. Those include applied academics, customer service representative and medical math.
The center also offers a free adult diploma program and courses for those 20 and older living in Ohio without a high school diploma or GED. Among those programs are administrative office professional, accounting clerk, human resources clerk, nurse aid, fast track welding and more.
"Aspire is a state-funded program for people to improve their academic skills," Elliott said. "There's a real push to improve their technical skills."
New courses this year include IT fundamentals, Microsoft specialist and certified manufacturing associate, along with a customer service specialist course that has become a top draw.
"IT fundamentals is a new launch for us," Elliott said. "I don't have a gauge of how popular that will be."
Customer service specialist has been popular this summer.
Aspire students can earn their high school diplomas, if needed, while earning their credentials in customer service.
Among things available for prospective students are one-on-one student advising, financial aid, job-placement services, externships and professional development. Day and evening classes are held in Smithville, Wooster, Orrville and Millersburg. Courses also are available virtually and via distance education.
Registration for fall courses is available. Elliott said interested students can sign up pretty close to the last minute as long as they have what they need before registering.
"There are some acceptance requirements," she said. "In some programs, one is to take an assessment to make sure they're ready to move into the program. If they don't meet the acceptance scores, we send them back through Aspire, where it's free, and have them brush up on the skills, and then they take the test.
"Another requirement is letting us know how you're going to pay. All are financial-aid eligible. There are Pell Grants and others available. We were just awarded a short-term grant from the Ohio Department of Higher Education and are VA approved."
While the pandemic did cause the need for a shift to remote learning, now there are only limited online and distance opportunities. Elliott said the best way to learn, and the one students prefer, is hands-on and in person.
Still, the pandemic showed things can be shifted to a hybrid or remote model if needed.
"Where we did pivot some was when everyone had to go remote, we learned there were some classes we could offer remotely," Elliott said. "We took advantage of that through our creditor to be a hybrid model. We can Zoom students into class now."
On July 13 from 4-6 p.m., the center will hold an open house for adult education and a Wayne County graduation celebration for all recent high school graduates. Attendees can have some complimentary ice cream while visiting labs and other facilities.
"It's an opportunity to educate the community about what we have to offer," Elliott said. "We have 27 high school technical programs, nine specifically geared to adults for people looking for a new career."
The catalog is published once a year in the spring to inform the public of the center's full-time, part-time and general interest courses offered for adults at WCSCC.
Those wanting to get started can call 330-669-7070 or email aeinfo@wcscc.org for information including how and when to attend a free information session. New courses are added frequently, so visit www.wcscc.org for the most current information.