Catfish are jumpin' for CCC tournament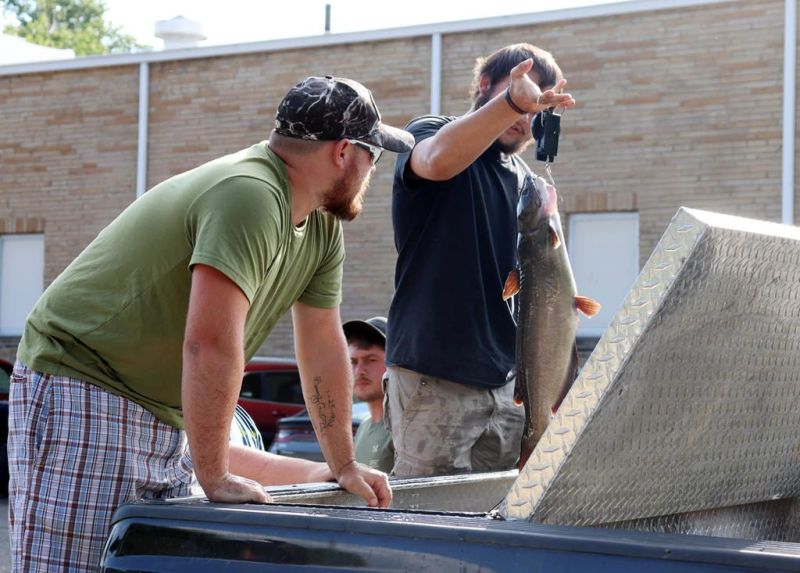 While catfishing has taken on a somewhat negative connotation in recent years, becoming the term for someone scamming a person by creating a persona that is not truly indicative of who they are, the upcoming catfish event hosted by Clark Community Center is all about the reality of anglers grabbing their fishing gear and heading to the local watering hole.
The Clark Community Center will host its catfish tournament, an event that will begin with sign-up on July 30 at 6 p.m. and will close on weigh-in time at 6 p.m. on July 31. During that time anglers both novice and highly skilled are invited to head out to their favorite fishing hole, toss in a line and try to lure in the most impressive catfish they can snare.
"This is something we are hosting where we want people to just go out and have a whole lot of fun doing what they love doing," said Cheryl Seabright, CCC president.
Bragging rights are always something any avid angler loves to keep in their back pocket for those special occasions when sharing fishing stories, and this one is no different.
Last year's winner Todd Tish and runner-up Tyler Parsons brought in a pair of whoppers, setting the table for other angles to shoot for as they try to catch the big one.
Once a participant signs in at 6 p.m. on July 30, they are invited to spend the next 24 hours trying to catch the biggest catfish they can while keeping the clock in the back of their mind so they can return to the CCC in Clark by 6 p.m. the next day.
All participants must follow all state guidelines including having a proper fishing license, and they are not allowed to fish at pay lakes where fish are stocked. If they can't make it by that time to sign in, they can opt for early entry by mailing their information along with an entry check to Taylor Faunce, 33609 Township Road 128, Coshocton, OH 43812.
"We invite people to sign up, and they can head off to wherever they like to fish," Seabright said. "Last year we had some folks head up to Michigan. People can bring in their catfish dead or alive. As long as they have them back by 6 p.m. the next day, they will be weighed and entered."
The cost to participate is $20 per individual age 16 or older. For anyone 15 and under, they can join an adult age 18 or older, and the fee is $30 for both of them combined.
"We don't want any minors tearing around by themselves, so we pair them with an adult to be safe," Seabright said.
While bragging rights are nice, the CCC also will have a trio of gifts for the top-three winners. First place is a St. Croix TSR60MLF 6-foot Triumph spinning rod with a Eflueger Trion SP 30 spinning reel. Second place will be a Reelsonar wireless Bluetooth iBobber while third will receive a Bassdash strap fishing vest.
"We really had a lot of fun with this last year, so we expect a nice turnout and we also expect to see some big catfish," Seabright said.
The CCC board also reminded the public its second annual auction will come on Saturday, Aug. 21. This event will include food, entertainment, a bounce house for the kids, an auction and more. Keep an eye on the Bargain Hunter in the future for further details of this event.
Anyone with questions regarding the event can call Travis Sheldon at 330-231-6224 or Faunce at 330-231-3592.