Holmes Sr. Center, seniors stay connected during closure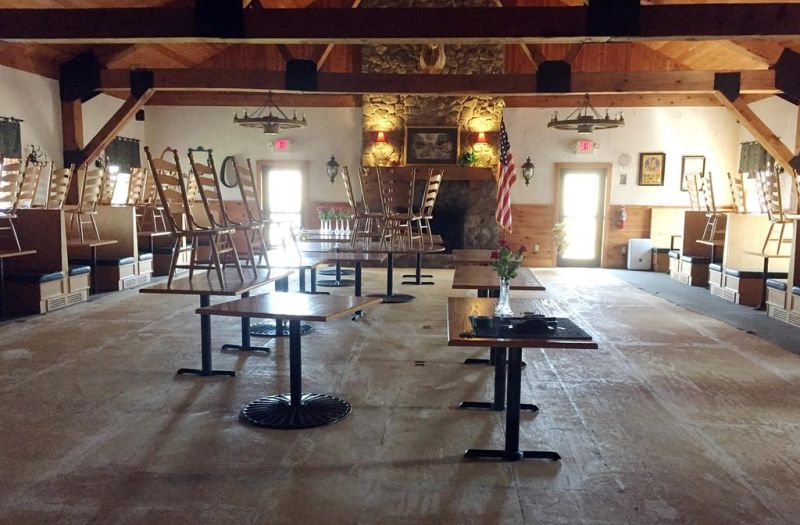 You can't keep a good organization down.
For the Holmes County Senior Center, struggling through the pandemic has not been an easy task, but the dedication of the crew there continues to provide a valuable asset to the community through the Meals on Wheels program, which delivers daily meals to senior families all around Holmes County.
From Dundee to Loudonville and everywhere in Holmes County in between, senior citizens are being fed and looked after by the program that has continued to serve 114 senior individuals or couples who might otherwise struggle to get food. In addition, the Senior Center drivers provide a friendly face and a reminder the Holmes County Darb Snyder Senior Center's doors may be closed, but the service isn't.
"Our seniors are really anxious to get back in here and fellowship together, especially since they have all been vaccinated," director Georgie Cool said. "But until the numbers in the state start dropping significantly, we can't afford to reopen. It's not just the meals; it is just the idea of getting together and sharing laughs and life together. They need each other to sit and share with, so it is interesting to see how long this situation remains and how soon we can get them back together because that fellowship is so important to our seniors."
The local seniors continue to wait and hope the center will reopen soon, but according to Cool, that day is not eminent. She said the center will remain closed due to COVID restrictions until Gov. Mike DeWine delivers the mandate that type of entity can reopen its doors.
Until then, seniors will have to bide their time, but the center is not standing still. Cool said the center used the down-time opportunity to tear out the old flooring in the dining area. After the center was able to purchase two new vehicles through CARES Act funding, they sold one of the old vehicles and with it were able to tear out the old carpet and install something new.
The center is currently in the midst of waiting for the new carpet to be installed, saying if the word did come down that these types of institutions could safely reopen, they would probably have the seniors come in with the barren floor just because they are that excited to get back into the routine they enjoyed before the pandemic hit.
"I'm pretty sure nobody would care what the floor looks like, as long as we could get back in here," Cool said. "Our old carpet was in really bad shape, and we needed to replace it, so we figured during this down time, we might as well make good use of the time and money we received for our old vehicle. It will be pretty once it's in."
While the area seniors await the moment they can actually enjoy the new carpet and all of the amenities they were accustomed to enjoying, the Meals on Wheels program continues to be a staple for the county's senior citizens.
"I am so proud of our staff and how hard they work to make sure all of our seniors are cared for," Cool said. "Our drivers especially play such a big role in delivering meals and just keeping the connection between the center and the seniors going. They put in some pretty incredible hours and miles serving the community, and it continues to be a very important role."
Another outreach program the center undertook is to connect with each of the senior ladies out there for Mother's Day. Cool said they collected a series of give-away items and will make sure these special treats make their way to the seniors.
"Regardless of which one, we always try to honor our seniors for every holiday, even if it is something fairly small," Cool said. "We want to make sure that our seniors know that they are important and that we are thinking about them."
The package includes a bag of Coblentz Chocolates and some other items.
For Earth Day, Cool sent out packets of seeds with an encouraging message to each senior.
It's all about staying connected and making people feel like they are still a part of something special, and while the staff at the senior center was hoping to have its doors reopened sometime in April, they continue to wait as the month of May draws near.
How long they wait is anyone's guess, but until then area seniors know they still have a friend in the Darb Snyder Senior Center, doors open or not.