Holmes Chamber 'busy as ever' as it deals with COVID-19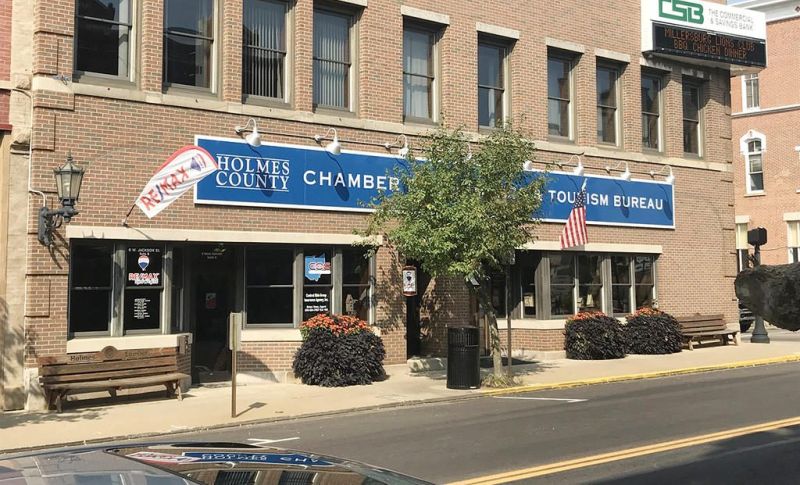 If anyone thought the COVID-19 pandemic was going to slow down tourism and chamber activities during the past several months, they would be thinking incorrectly.
On the heels of the annual Holmes County Chamber of Commerce & Tourism golf outing at Fire Ridge Golf Course on Friday, Aug. 21, chamber executive director Tiffany Gerber finally had a chance to take a deep breath and talk about everything the chamber is currently involved in and the outlook as Holmes County heads toward what is annually a very busy season.
"It's been really crazy, but we are busy as ever," Gerber said of the chamber's ongoing effort to promote the county.
Gerber said while COVID-19 ran rampant through the country, keeping many people at home and closing businesses, the chamber never stopped promoting Amish Country, its employees working diligently from home.
"From a tourism standpoint, the calls never stopped coming from people inquiring about the state of Holmes County and what was and wasn't open," Gerber said. "We never stopped advocating for our members."
Much of what her team does at the office is field calls about any details concerning any changes in the county due to COVID-19. She said they continually encourage people to wear masks and social distance, but the county is eager to welcome them to the area. Gerber said much of the discussion centers around changes in dining establishments.
"Our temporary world has changed, but Holmes County continues to be a vital place for people to visit," Gerber said. "There is both good and bad in the opportunities we are facing, and we continue to stay positive as we work through this time."
Gerber said the physical chamber office is open on a limited basis for visitors. That includes call-ahead curbside pick-up of information packages.
Gerber said an opportunity arose recently that will give them even more presence in the area for those visiting.
"We came upon a fantastic opportunity to team up with the Walnut Creek Flea Market when they reopened recently," Gerber said. "We now have a small information center at the flea market with an opportunity for visitors to take photos with a horse and buggy."
Gerber said the chamber is currently working on four main pillars it wishes to promote in the community. Those pillars include membership, incubation, leadership and tourism. She said they will build committees promoting those pillars and determining what they mean to the chamber.
"We want to identify new business opportunities and partnerships and some grassroots businesses we have in the community that maybe we haven't built a relationship with yet," Gerber said. "A lot of our focus will be on education."
One step in that direction was developing a relationship with the small business-development center at Kent State Tuscarawas. They also have been speaking with the Ohio Environmental Protection Agency and the services they offer at both the state and regional level. She said they want the chamber to be a conduit of information for those interested in starting a business, growing a business or expanding.
The annual golf scramble itself was different, with no meal following and no group gathering taking place to announce the winners. That was a small sacrifice Gerber said they could deal with.
"We were concerned that we weren't going to be able to make the golf outing happen, but we were fortunate that we were able to network with our chamber members," Gerber said.
Gerber said the chamber is currently seeking to fill two positions, the retirement of one employee and another taking a job she simply couldn't pass up creating the opportunity for someone to step in and join the chamber team.
Gerber is in the process of fleshing out what the job descriptions will be. She said they are streamlining some roles and recreating others, but the openings will include sales and marketing and an administration/reception role.
Anyone wishing to inquire or submit a resume may do so by calling the chamber at 330-674-3975 or mailing them at 6 W. Jackson St., Millersburg, OH 44654.