Wooster Area Chamber of Commerce holds annual dinner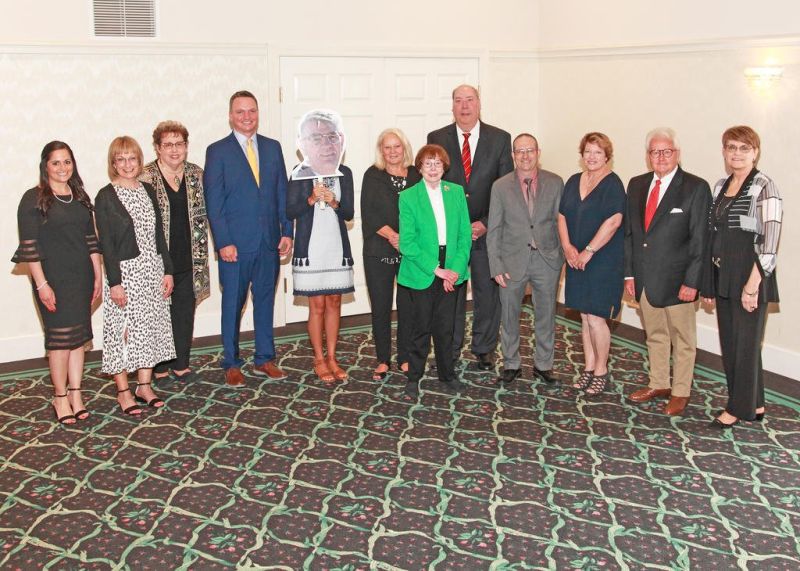 For the first time in the history of the Wooster Area Chamber of Commerce, the 121st annual dinner was led by an all-female team. President Samira Zimmerly presided over the evening and welcomed Susan Marlar as the 2021 chair of the board, making them the first female duo to lead the chamber.
"As a girl dad, I'm extremely proud to be the chair of the board that appointed Samira as the chamber's first female president," 2020 board chair Kevin Day said. "It is a great honor to introduce the first dual-female leadership team in the chamber's history with Samira as the president and Susan Marlar as the incoming chair."
With over 400 people in attendance, the night represented a return of events that have been lost during the pandemic. Even though the dinner was limited, due to COVID-19, to less than half of the record-setting attendance seen in 2020, Zimmerly's hope is the event will serve as an avenue toward some sense of normalcy.
"First of all, I must say it's so nice to see so many unmasked faces," Wooster Community Hospital President and CEO Bill Sheron said as he accepted Wooster Community Hospital's award for Business of the Year.
The chamber honored the businesses and individuals receiving 2021 awards for their achievements and contributions to the Wooster community:
—The WorthyWorks Award, in partnership with the Wayne County Community Foundation, was presented to NAMI of Wayne and Holmes Counties.
—Ben Maibach was awarded the Leadership Wooster Distinguished Alumni Award.
—The Board of Directors Award was presented to Farmers National Bank.
—Ray Crow Cleaners received the Small Business of the Year for 15 employees or fewer.
—Broken Rocks Café & Bakery was recognized as the Small Business of the Year with more than 15 employees.
—The Mike Lezak Award for Volunteer Service was awarded to Vicky Puster.
—Greg Tieche was recognized for his contributions to the community with the Jack O'Donnell Award.
—The 2021 Business of the Year was awarded to Wooster Community Hospital.
—Mary Alice Streeter received the honor of being the eighth woman added to the Community Wall of Fame in the award's 31-year history. Streeter was recognized for her lifetime achievement in the Wooster area through philanthropic efforts and commitment of time for the betterment of the community.
The Wooster Chamber is looking forward to the return of other events and programs throughout the remainder of 2021.