Chocolate is a big hit at annual fundraiser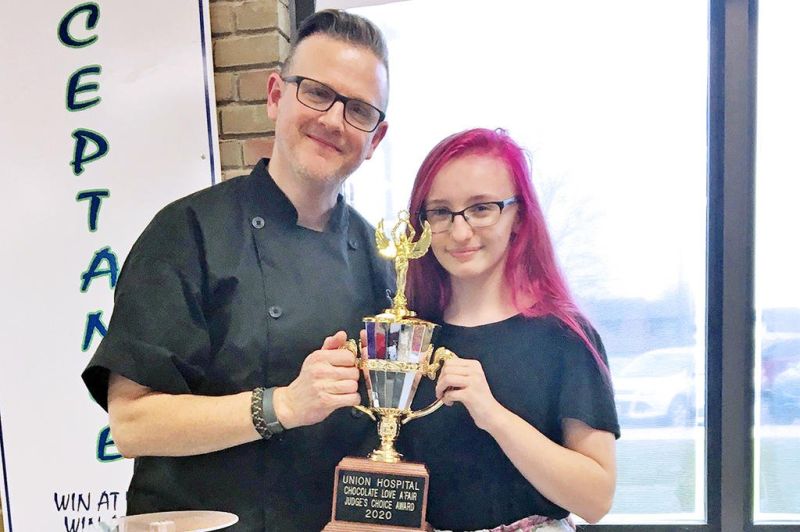 The Union Hospital Auxiliary's 21st annual Chocolate Love A'fair was held Saturday, Feb. 1.
All 400 tickets to the event were sold, and ticketholders came away with sample treats from the participating bakers, dessert experts and chocolatiers. All proceeds from the Chocolate Love A'fair support the Union Hospital Auxiliary and are used to buy patient care equipment and improve facilities at Union Hospital.
The winners in the two categories for the Chocolate Love A'fair also were announced.
Litty's Cakes and Cookies of New Philadelphia earned the People's Choice award after receiving the most votes from all ticketholders for its chocolate treat while Sugarfuse! of Dover received the Judge's Choice award from a panel of judges assembled to taste all of the entries.
The auxiliary also will host another chocolate-themed event on Feb. 15 at 7 p.m. at Venue, a restaurant in New Philadelphia. Named An Affair to Remember, it will feature a selection of specially prepared chocolate-infused dishes that will be paired with wines as selected by the culinary staff at Venue.
"This is another way to enjoy chocolate in a relaxed atmosphere and support the auxiliary at the same time," said Angie Thomas of Bolivar, an auxiliary member who is assisting with hosting the event. "We are really happy to be able to offer a new event like this through the support and cooperation of the Venue."
Tickets for this event are limited due to seating constraints, cost $65 each and can be obtained by calling 330-260-4770 or sending an email to hollyh@unionhospital.org.
The Union Hospital Auxiliary hosts several fundraisers for Union Hospital throughout the year including the Chocolate Love A'fair.