Christmas in Shreve is Dec. 2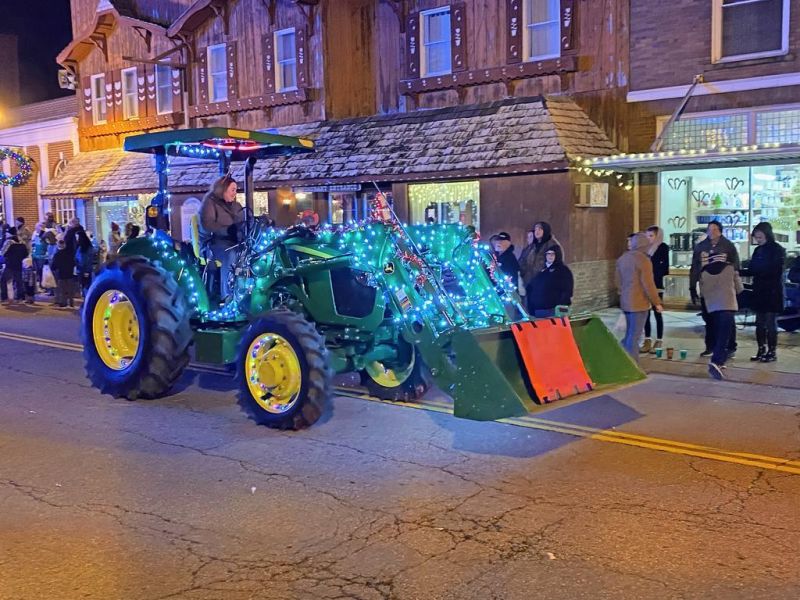 Jenna Flinner remembers how her mom made Christmas special for her family.
As an organizer of Christmas in Shreve, which is slated for Saturday, Dec. 2, Flinner wants to do the same for the community.
"My mom embraced the magic of the season," Flinner said. "It wasn't about the gifts. It was about getting together and sharing that feeling of love."
Christmas in Shreve is meant to do the same — bring the community together to form lasting relationships while celebrating the holiday season. "It's something families can do together for free," Flinner said. "There's something for everyone."
Activities provided by local businesses and organizations will begin at 1 p.m. and continue until 5 p.m. The third annual Christmas parade through the village will begin at 5:30 p.m., and the lighting of the village Christmas tree at 6 p.m. will close out the festivities.
There will be a live nativity scene, and the upstairs of the Shreve Hardware will be transformed into the North Pole, where children may greet Santa and Mrs. Claus and their elves. They will be joined by multiple Christmas characters stationed at various locations in the village along with live reindeer.
The windows at Shreve Hardware will be decorated with the Christmas village and train display created by Fred and Marcia Hosfeld.
A couple of kids zones will provide games and crafts, and a stage in the center of town will feature live entertainment including performances by a chorus made up of choirs from Triway Local Schools and various community members reading "The Night Before Christmas."
Boots, Troops, and Paws will sell hot dogs and hot chocolate to benefit its organization supporting local veterans, and the Triway FFA will collect toys for the Toys for Tots program.
Flinner said Christmas in Shreve was started four years ago by a group of people wanting to rebuild community spirit in the village. Each year more businesses and groups have joined the event. "The growth has been really inspirational," Flinner said.
Shreve Hardware owner Rich Edington said he remembers as a boy watching a crowd gather in the village for the annual Christmas drawing. Winners had to be present to collect their prizes, he said, so the streets were lined with people. That tradition has passed, but Christmas in Shreve has helped bring back those crowds. He said it's great to see parents and their children enjoying the festivities in the village.
Triway Local Schools is becoming more involved, Flinner said, "And that's pretty special." Along with the chorus performing on the stage, the Triway High School marching band will help lead the parade.
Flinner is a member of the committee that plans Christmas in Shreve under the umbrella of the Shreve Community and Business Association.