Clark Community Center will honor mothers May 8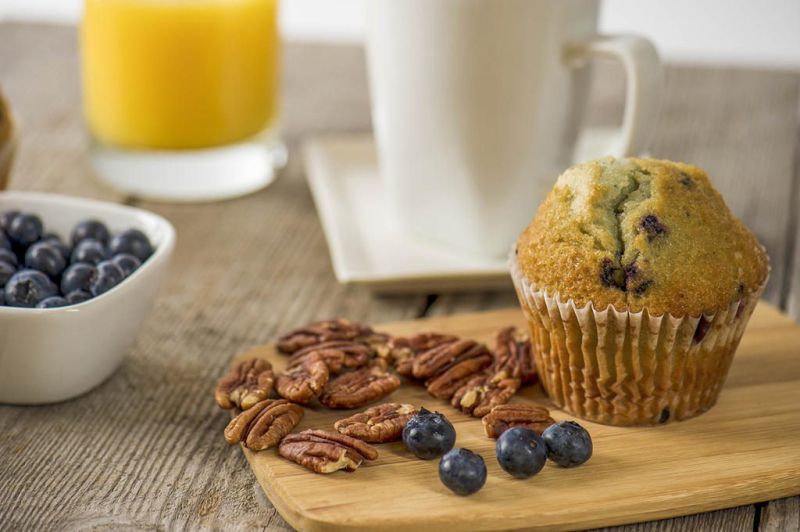 When it first began, the Clark Community Center board wanted to create a community center that would thrive by offering the people of Holmes County plenty of options in hosting events, reunions and activities.
So far so good, as the center continues to thrive with a full slate of activities, and the nearest upcoming event will give people a chance to praise Mom.
Coming up Saturday, May 8 is the Muffins with Mom event from 8-10 a.m. in the Clark Community Center gymnasium.
Anyone who wants to show their mom some appreciation is invited to a breakfast celebration where patrons will create and decorate a planter with flowers. In addition, hanging flower baskets will be available for $15 while supplies last.
According to Cheryl Seabright, CCC board president, this event is new to the center, and she said it is to honor moms, grandmas, aunts, sisters and best friends, so everyone is invited.
"We have enough planters to decorate for 70 people, so kids can paint one for their mom or grandma or husbands can paint one for their wife," Seabright said.
The event is by donation, and anyone with questions or someone who would like to volunteer to help can call Jes McConville at 330-231-5499.
Then on Saturday, May 15 at 11 a.m., there will be an ongoing Kids Educational Series in the Joyce Croskey Community Lending Library in the Clark Community Center.
The CCC will present the series by featuring the reading of children's favorite, "Strega Nona." The reading will be followed by a kids' craft.
"Story time has been really fun and successful," Seabright said. "Each time it seems to get better and better, and we try to make the activities fun for kids of all ages. The last time we made slime, and it was a huge hit."
The future 2021 events in the Kids Educational Series will feature the following books: "The Piggy in the Puddle" on June 19, "Bread and Jam for Frances" on July 17, "The Pigeon Has To Go to School" on Aug. 21, "A Bad Case of Stripes" on Oct. 16, "The Snurtch" on Nov. 20 and "Bear Stays Up" on Dec. 18.
Other upcoming events at CCC include a bass tournament in late May; Touch a Truck and Carnival on June 19; a cruise-in, barbecue cook-off and cornhole games on July 10; a catfish tournament in August; the second annual Clark Community Center Auction on Aug. 21; and a fall raffle and ATV/UTV Puzzle Run featuring Crazy Nate's BBQ on Oct. 9.
"We are excited about what we have lined up and especially excited about being able to give back to the community by providing fun events," Seabright said.
Seabright said they have some big events on the horizon including a summer festival that will feature groups and organizations from around the county who want to raise a little money. The hope is to bring in local organizations like 4-H clubs, the Lions Club or Rotary, church groups, Scouting troops and any group wanting to bring in some type of carnival game for kids to play.
There also will be spots available for groups to provide cotton candy, popcorn, snow cones, a bake sale and other carnival food.
According to Seabright, the CCC will sell tickets, and every ticket used at each game will add up to earnings for each of the participating organizations.
"We've had such amazing support from around the county that we want to use that event to be able to give back to the people and organizations who have supported us so well," Seabright said.
Clark Community Center is located at 1390 state Route 83 in Clark.