Coffeehouse fundraiser continues for 25th year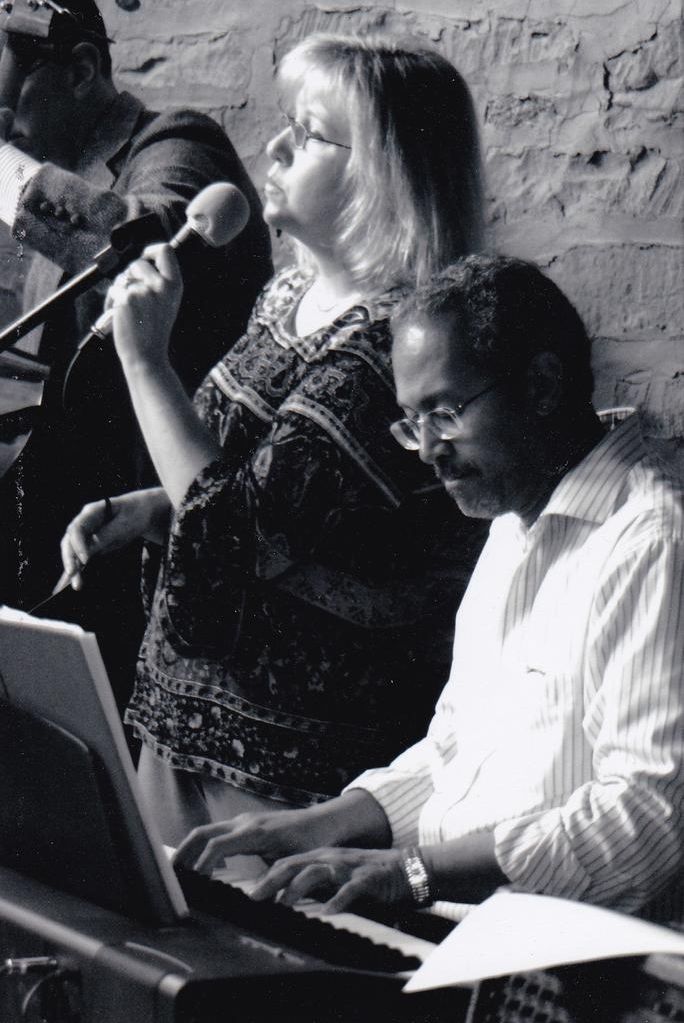 In 1994 Sandy and Gregg Sheffield organized a coffeehouse in Wooster, and on Oct. 20 they will return to perform and help celebrate 25 years of continuous entertainment.
Local amateur performers in a relaxed, friendly atmosphere with light refreshments was the vision Gregg and Sandy Sheffield had for a Wooster event just over 25 years ago, and that is the reality that is still in place.
The Sheffields moved to Wooster in 1993 from Michigan, where they had shared their musical talents at a coffeehouse in Southfield. Shortly after joining the Unitarian Universalist Fellowship of Wayne County, they proposed the idea of a coffeehouse as a fundraiser.  
Turned out it was not only a good idea for a fundraiser, but also served as an outreach and publicity for the new congregation that was renting space at the Grange Hall next to the former Wayne Elementary School.
The first coffeehouse in spring 1994 was held in the Westminster Presbyterian Church on the College of Wooster campus.
Greg Sheffield said, "Our first performers included pianists, guitarists, singers, storytellers and poets. Sandy and I performed together and separately, Sandy on piano and vocals, and I on piano, electronic wind instruments and vocals too. We played folk and rock songs mostly from the '60s and '70s."
The two subsequent coffeehouses were set up in the Wayne Center for the Arts, but after the growing UUFWC purchased a church on the corner of Saybolt and Columbus streets, the congregation has hosted the semi-annual event every spring and fall for 25 straight years, making this fall's coffeehouse number 50.
"We struggled to recruit performers for the first event," Sheffield said, but he credits Lynn Drumm and Cliff Kushler as playing an important role in getting the coffeehouse off the ground and soon found they could easily fill the available slots.  
Sheffield said, "We had to limit the number of performers we could fit into the three-hour show."
It turned out to be a great outlet for local amateur performers to get some experience in a casual setting. "We began to develop a following, and the event went from a break-even activity to generating some income for the Fellowship," Sheffield said. "For a very low cover charge, we provided an evening of entertainment with free coffee and baked goods for sale."
With the coffeehouses successfully established, Sheffield and Drumm turned their attention to developing a choir at their growing congregation, and eventually a music committee formed and took over the organizing and managing of the coffeehouse event.
Sheffield said, "It continued to evolve and increase in popularity in the community, and some of the best area talent came through from all over including Mansfield, Ashland, Bellville, Loudonville, Canton and Orrville."
Some of the memorable performers include Gretchen Pleuss, Paul Reece, Jennifer Allen, John Lorson, Mark Hersman and many UUFWC members.
Not one of the twice-a-year coffeehouses were missed, even when the congregation took time to build a larger building at the north end of Wooster or when the Sheffields moved back to Michigan in 2014 to help Sandy's aging parents.
Gail Woosley, a member of this year's organizing committee, participates regularly in the event. "The local talent that we have is amazing," she said. "The people have other vocations, but for many this is their passion."
The diverse performers' day jobs cover the gamut: managers, accountants, students, farmers, electricians, professors, taxi drivers, counselors, some young and some retired.
Performers for the Oct. 20 program, which will start at 7 p.m., will include mostly music but also poetry and comedy at the UUFWC's 3186 Burbank Road facility in Wooster.
A suggested donation of $4 is requested at the door with all proceeds going toward future programming. Tea and coffee will be available as well as baked goods for purchase.
The Saturday line-up will include music from several genres including folk, Irish, contemporary, jazz and more.
The Sheffields will return for the Golden Jubilee Coffeehouse and said, "We plan to perform some of our favorites, going all the way back to some of the first songs we performed together 25 years ago."
For more information about this or future coffeehouses, call Woosley at 330-956-1504.