Wayne Commissioners recognize month for CSEA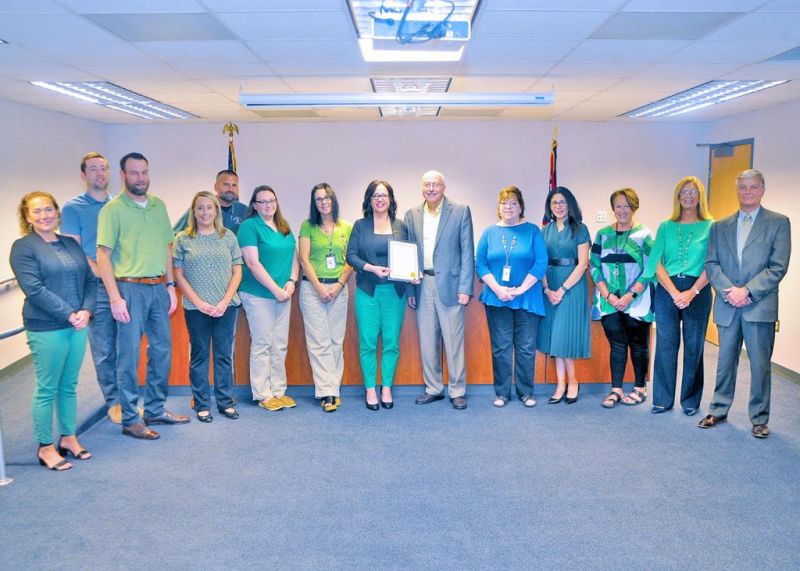 On Wednesday, Aug. 3, to bring awareness to the mission of the Wayne County Child Support Enforcement Agency, Wayne County commissioners Ron Amstutz, Becky Foster and Sue Smail recognized August as Child Support Awareness Month with a proclamation during a regular session.
"We acknowledge that providing an effective child support enforcement system requires the commitment, leadership and collaborative efforts of our courts, government agencies, parents and legislators," Amstutz said, reading from the proclamation. "Noncustodial parents sometimes face barriers to meeting their obligations, and some require services and assistance."
According to Shayne Oehlhof, WCCSEA director and assistant prosecuting attorney, in many cases child-support payments help with basic needs like food, transportation and medical services.
"In most cases people want to be responsible and pay child support," Oehlhof said. "But sometimes there are barriers, like the loss of employment, mental health issues or substance abuse. We can step up and assist in those cases."
In Ohio 1-in-3 children is involved with the child-support program. Child-support payments are an essential source of financial help for low-income families to help lift them out of poverty and become self-sufficient.
Facts about the Wayne County Child Support Program:
—Serves 7,748 children.
—Collects $14.2 million per year on average.
—Collected $66,336.80 in federal dollars to offset costs to partners.
The agency operates under the direction of Wayne County prosecutor Dan Lutz and received two awards in 2021: Best Performance (Paternity) and Best Overall Performance in the medium caseload category.
"This is a wonderful agency, and they operate at a high level," Lutz said. "I wish I could take some credit, but I can't. The awards are a testament to Shayne and her dedicated staff."
In fiscal year 2021, the State of Ohio collected $1.7 billion in child support to help parents that are committed to helping fulfill their moral, financial and legal obligations to their children. According to CSEA statistics, the state agency established paternity for 50,412 children in the fiscal year 2021.
For information about establishing parenthood or other services, visit www.waynecountycsea.org or call 330-287-5600.
Dan Starcher is a public communications specialist for the Wayne County government.