Conference designed to benefit dairy farmers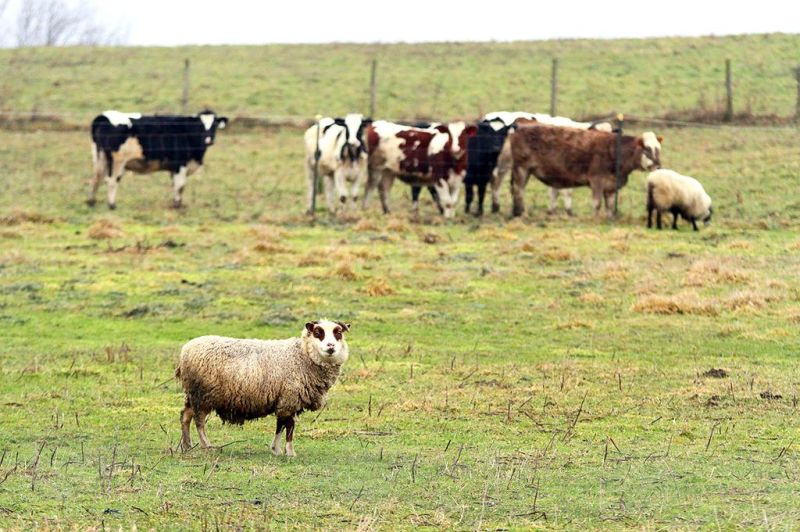 For the past two decades, the annual Ohio Grazing Conference for Dairy has brought area farmers many new and innovative ideas to make farming both easier and more productive.
The 20th annual Ohio Grazing Conference will take place at the Mt. Hope Event Center on Thursday and Friday, Jan. 28-29, with many new seminars and a host of product vendors. New to the event this year will be a pair of seminars designed for women, as well as the Mid-Ohio Shepherds forum.
The weekend will be packed with two days of speakers and vendors, and just as important, it will provide a golden opportunity for farmers to connect and share with one another. The purpose of the conference is to present educational seminars and ideas for family dairy farms and other grazing operations, thereby motivating farmers to remain profitable and competitive in this environment, to build enthusiasm, and to keep the agrarian lifestyle in our communities.
"This is a very important and valuable conference for dairy farmers because of the valuable amount of information they can find," committee member Harlan Rissler said. "We have made some changes to the show that we think will provide even more insight into a wider variety of topics."
The main seminar topics during the two-day event include Hay in a Day featuring a local panel, Forage/Grass Management, Genetics: Building your own herd of tomorrow, Finances, Dreaming of Success … Making It Happen by Kerry Estes, Building Enthusiasm on the Farm, and a farmer still slide presentation by local farmers.
The women's topics will include Supporting Your Husband, Managing Your Time and Essential Oils while the Mid-Ohio Shepherds' focus on Friday will include Grazing Systems, Nutrition, Raising Sheep 101, Marketing & Promotion, and Genetic and Phenotype Selection.
Bringing the sheep industry to the show is something that has the planning committee excited.
"This year we are excited to have the Mid-Ohio-Shepherds join us," said Andrew Coblentz, planning committee member. "With all the sheep in the local area, we have decided to extend the conference to the shepherds."
With their help the conference will have five sheep seminars on Friday. This was done with the goal to be more inclusive in making the conference beneficial for all grazing operations, all the while promoting a profitable family farm.
The other big objective is to promote the financial aspects of farming and to educate on how the industry can best be capitalized to sustain a career.
"Financial insecurity is the number-one reason family farms fail," Coblentz said. "With that in mind, we are excited to bring two financial topics to the show. Farming provides us the opportunity to work alongside of our families teaching good work ethics and values. We are excited to have a wealth of information on building enthusiasm on the family farm."
As for the women's topics, the planning committee felt that was a needed focal point, which is why they are inviting everyone to come and be inspired by the panel of farm wives sharing their experiences, supporting their husbands on the farm and also managing their time in the farmhouse.
There will be plenty of food available at the event. The cost to attend is $40 per person for a two-day pass and $60 after Jan. 14 and $25 for a one-day pass and $40 after Jan. 14. Payments to attend the conference may be sent to Small Farm Institute, 7667 Heifner Road, Shioh, OH 44878.
Dairy farming can be challenging, but it is rewarding, and farmers don't have to go through the experience alone. The 2021 Grazing Conference for Dairy will provide an opportunity for area farmers to connect, share and learn some valuable information that can help them establish better farming practices.
The event will be sponsored by North Central Ohio Grazing Council Small Farm Institute. For more information call Rissler at 419-896-2234 or Coblentz at 330-852-0647 or email Dan Gasser at gasserd20@yahoo.com.