County senior centers hold 12 Days of Christmas in July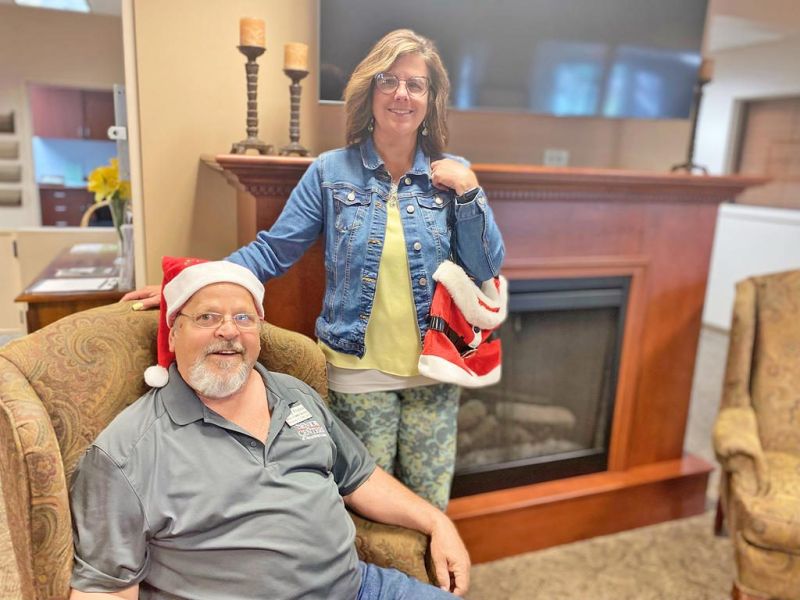 Temperatures may be rising in the summer heat, but Christmas presents will abound as the Tuscarawas County senior centers kick off The 12 Days of Christmas in July, a chance to win prizes over a 12-day period beginning July 5.
Tickets are available through June 30 at $5 each, $10 for three or $20 for eight. The fundraiser provides money for daily activities available at the six senior centers across the county. Funds help the centers present dances, fitness activities, day trips, card tournaments and other ways for area seniors to remain active.
The July 5 drawing will award tickets to any of the Little Theatre of Tuscarawas County productions to 12 winners, sponsored by Wayne Door. On July 6 eleven winners will receive facial packages sponsored by Ohio Laser and Wellness Center. Ten gift cards and gift baskets will be given to 10 winners on July 7, sponsored by Sunny Hive Orchard, WJER Radio, Boltaron, Connolly/Hillyer, Magic Mugs, Lexi Nails and Amy May.
Nine more gift cards will be given out on July 8 by Biggby Coffee, Broad Run Dairy, Dumont Sporting Goods, Pam's Posies, Sugar Valley Meats and Sugarfuse.
On July 11 gift cards are sponsored by Yoder's Market, Newcomerstown Pool, Reisbeck's Food Markets and Riverside Apartments for eight winners.
Gift cards and tickets will be awarded to seven winners from Amish Country Theater, Park Street Pizza, Smash Restrobar and Theresa Graziani on July 12.
July 13 will see six winners from sponsors Tuscarawas County Senior Center board members, Baltic Hill Winery and Chloe's Diner.
Five $25 gift cards will go out July 14 from Dutch Valley Gifts while four more gift cards are to be given July 15 from Schoenbrunn Health Care.
Three gift baskets from Dutch Valley Gifts will be up for grabs on July 18.
Two $250 gift certificates sponsored by Williams Furniture, Sarah Andreas and Emily Bennet will be awarded on July 19, and $750 in cash will go to one winner on July 20, sponsored by Krugliak, Wilkins, Griffiths & Dougherty; Novogradic & Company LLC; and Joe Sciaretti.
Other organizations donated in-kind items to the event.
The idea for the 12 Days of Christmas in July countdown of prizes came about as the senior centers sought ways to help with funding for the many activities offered by the centers.
Vicki Yates, director of activities for the centers, said the money raised will remain in her own activities department. "It helps to fund things throughout our locations. Day trips are very popular, and many of the things we offer are not covered by levy funds. This enables us to keep offering the many things we have available for people to take advantage of," she said.
Winners will be announced via the senior centers' Facebook page, and each winner also will be notified via phone. Other locations are offering tickets, and Yates said any company that would like to offer tickets to employees can contact her at the center to learn more. Tickets also are available at the Tuscarawas Valley Farmers Market at the fairgrounds.
Satellite senior centers are located in Uhrichsville, Sugarcreek, Mineral City, Newcomerstown and Westchester, in addition to the main facility in Dover.
"What can be more fun than adding a little Christmas giving to the summer months?" Yates said. "Winners get some great gifts, and the senior centers help keep our members active and busy."