Dalton High plans first Alumni Choir performance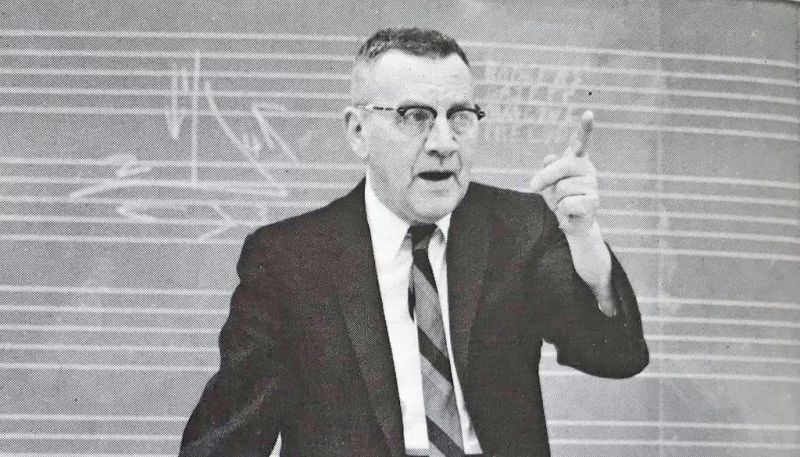 The idea was born during the pandemic of 2020 when students were learning from home. On their devices, crowded around their table, the children of Doug and Deb Wenger, along with other students in the district, got an assignment from current Dalton High choir director Heather Carr. They were to interview a parent about music.
Deb Wenger, treasurer of the Dalton Music Boosters, was questioned by her kids about what choir was like when she was in high school at Dalton in the mid-1990s, when nearly half the high school students were in choir. She rummaged around and found a CD of a DHS choir performance.
"When they heard it, they were like, 'Mom, you guys were good,'" Wenger said. "Listening to it, I remembered all the fun times we had in school and what a great experience being in choir had been. Seeing their excitement made me want to share the memories with others."
Wenger posted a song or two on Facebook, and comments started rolling in. Her post ended up reaching more than 2,700 people.
"I wasn't too surprised that it got so much response. We had been a big group, and it was fun to see other people appreciating those times as much as I did, and to relive those days," Wenger said.
Scott Myers, who also was part of the choir, got a copy of the CD from her and posted the songs, making them downloadable. Again and again, people said they wished they could sing together another time.
Fast-forward one year to 2021 and Sarah Nussbaum, who also is a part of Dalton Music Boosters, brought the idea of an Alumni Choir to the group. In the past there had been Alumni Band concerts but never an Alumni Choir performance. But because of the strong reaction on social media, they decided to give it a go.
Anyone who has any connections to Dalton at all is welcome to come sing. One local, Orrville High grad Beth Gerber, hopes to attend. "I always felt a part of the Dalton community from all my years as a 'Dari Dolly' at the Dalton Dari-ette. Plus, I married a Bulldog, and my children were Bulldogs," Gerber said.
The Alumni and Friends Choir will meet Saturday, Oct. 8 at Dalton High School. The day will consist of a rehearsal from 9-11 a.m., followed by lunch provided by the Music Boosters (complimentary for choir members and by presale tickets for family members and others in the community).
The afternoon will be open for people to visit and reminisce. That evening the current Dalton High School choirs will perform at 7 p.m., followed by the Alumni and Friends Choir. A freewill donation will be taken to support the middle school and high school music programs.
Several previous choir directors — Dirk Eachus, Marilyn Rossiter and Elsie (Wenger) Shuler — will all be involved.
"While we weren't able to contact every former choir director, we do hope to do it again another year and would welcome other previous choir directors," Nussbaum said.
Each director will choose one piece to direct. The songs will be available to download and practice if choir members desire to do so.
The deadline to register for the Alumni and Friends Choir is Sept. 19, and the cost is $12 to cover the cost of ordering music. Registration will be on the Dalton Music Boosters Facebook page, by emailing the Music Boosters at daltonmusicboosters@gmail.com or by following the link at tinyurl.com/DHSalumnichoir.
Dalton Music Boosters also welcomes new members and encourages people to reach out on the Dalton Music Boosters Facebook page or by emailing them. The Music Boosters support both the choir and the band, from middle school through high school. Funds are used to help supply and maintain uniforms and equipment and to provide music-related experiences and scholarships to students. Their biggest fundraiser of the year is selling concessions at football games and track meets, and they're always in need of volunteers for those events.
For more information call Heather Carr at Dalton High School after Aug. 1 at 330-828-2405, option 4.