Day of Prayer bus trip to Washington, D.C. slated for Sept. 26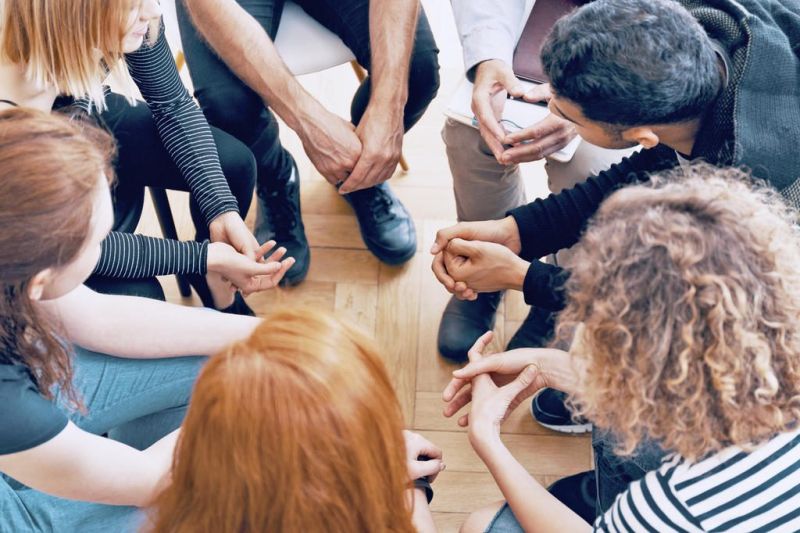 For people of faith, one of the greatest joys and callings in life is connecting with God through prayer, dedicating their lives to him and then seeking to serve others through love in his name.
As a way to do this in unity with fellow believers, a local bus tour to Washington, D.C. will provide ample opportunity for people of faith to unite in prayer and healing for a nation facing many struggles.
The National Day of Prayer and Repentance will take place at National Mall in Washington, D.C. on Saturday, Sept. 26, and a number of tour buses will drive area people wishing to attend the event to the nation's capital for just $30 per person.
Once there, the members of the local tour buses will join myriad others from around the nation for a day of speakers, prayer, unity and repentance. The event promises to be inspiring and purposeful in what is sure to be a very fulfilling and busy one-day trip that will go from midnight to midnight.
National Day of Prayer and Repentance is built around II Chronicles 7:14, which reads, "If my people who are called by my name will humble themselves and pray and seek my face and turn from their wicked ways, then I will hear from heaven, and I will forgive their sins and will heal their land."
Superb Industries owner John Miller, who spearheaded the local bus tour to the nation's capital, said while many people know that verse, it actually is built around activity in the book, Song of Solomon, where God spoke to Solomon after he brought all of the 12 Tribes of Israel together for a time of prayer during a temple dedication during the Feast of Tabernacles.
Miller said the significance of the scripture is that it was set during the same time of the year that the National Day of Prayer event will take place in Washington, D.C. He said God's promise to hear his people and save them during that time remains the same today, which is why he and many others making the journey believe this event holds such great significance.
Miller first became intrigued by the event when Matt Mullen, his corporate counsel at Superb Industries, asked him if he knew much about it. He hadn't, and with his interest piqued, he began to explore the idea of creating an opportunity for community members to attend through the bus tour.
"It really has been a process built through a large number of people and area businesses," Miller said. "The idea spread through the area and seemed to really get legs as word continued to spread. With all of the upheaval, division and everything else going on in our world, our goal is to pray that God would work to bring peace and healing to our nation."
Miller said this is not a trip to get President Trump elected, saying it has no political affiliation at all. He said it is a nondenominational trip with no agenda other than to go pray and ask for God's healing and guidance for this nation.
"This is about healing our nation through prayer and returning our focus to God as a nation," Miller said. "It is about developing excellence in our nation, in our leaders, our families and each of us as individuals. The scripture doesn't say the world. It says my people, and that begins with each one of us as individuals, and that we are to be humble and pray and seek God's face."
With transportation provided by Pioneer Trails, buses will depart from four different pick-up points at 12 a.m. on Sept. 26 including Weaver Leather, Berlin Gardens, ProVia in Walnut Creek and Superb Industries.
The schedule will see the buses arrive in Washington, D.C. at 8 a.m. with the Day of Prayer proceedings set to begin at 9 a.m. During that time speakers and prayer time will be the focus of those gathering, and the departure time from the event at National Mall is set for 3:30 p.m. with the buses arriving home around midnight.
In order to allow as many people to go as possible, the cost of the trip is just $30 per person. To make a reservation, those interested in going need to call 330-674-1234, and space is limited.
Sam Yoder, owner of sponsoring business Berlin Gardens, said the need for an event like this is greater than ever.
"Second Chronicles calls on people to act and to call on God for guidance, and it all starts with each one of us as individuals," Yoder said. "A big part of this is to create a bigger awareness in our nation to point us back to God, and this is a day of honoring God and uniting in prayer and repentance."
Yoder said Gospel Haven Church will host a time of prayer on the morning of Sept. 26 for those who can't make it to Washington but would like to unite with others.
Unable to attend the event in Washington? There is a great alternative that allows you to watch via simulcast. See the story on Page XX.