Drive-in movie Sept. 26 at Wayne fairgrounds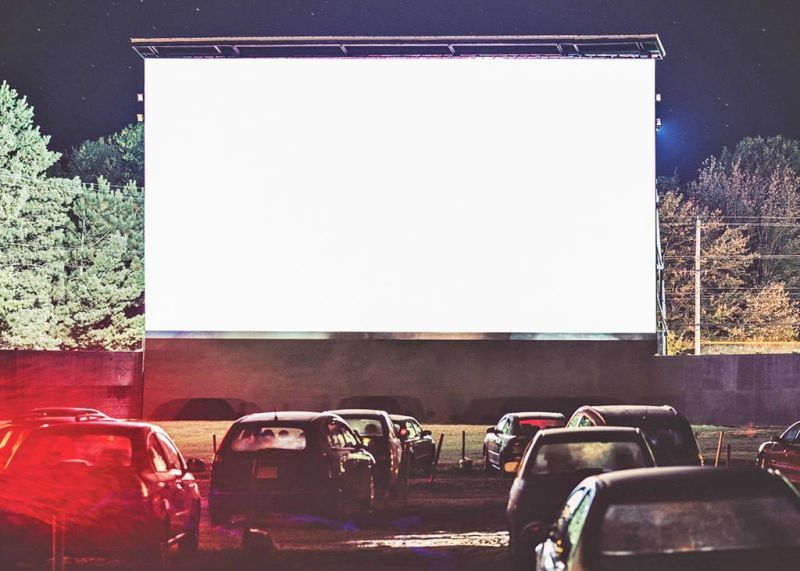 Main Street Wooster will show "The Lion King 2019" at a drive-in movie to be held at the Wayne County Fairgrounds in Wooster on Sept. 26, billed as Main Street Movie Night.
"We wanted to do something nice for the community and encourage local patronage of our downtown merchants," said John Benko-Scruggs, Main Street Wooster project coordinator.
Main Street Wooster's role is to enhance the community of Wooster by improving the quality of its downtown business and living environment through planning, organization, design, promotion and economic development. It is dedicated to the development of public/private partnerships; maintenance of small-town tradition; development of specialized retail, professional and governmental businesses/offices; and celebration through events, according to the organization's website.
Benko said the Main Street Movie Night event will be similar to the movies on the lawn at the library, and the drive-in will follow the governor's social distancing requirements.
"We've had to cancel so many events because of COVID-19. It feels really special to be able to do this," said Shannon Waller, executive director of Main Street Wooster.
Main Street Wooster was awarded a $10,000 grant earlier in the summer that will cover the cost of the event. Main Street Wooster was one of only eight organizations across the country to receive the grant funds.
"We thought we were a long shot," Waller said, "and it was exciting and validating to be chosen."
Benko said local sponsors of the event include Buehler's, Briggs Financial Services, City Square Steakhouse and Simonson Construction.
Flamingo Jack's and Buehler's food trucks will be at the drive-in.
"We see this as an innovative way to stimulate our local economy, and it will dovetail nicely with the (Designated Outdoor Refreshment Area) that was recently passed," Waller said.
At the drive-in, two winners of $250 gift prizes to downtown merchants will be drawn. Winners will have to be present to redeem their prize. The prizes will be made up of gift cards in the amounts of $10 and $20 and will be for such downtown businesses as Blue Spruce, JK Gifts, Everything Rubbermaid, Motts Oils, Basil, Spoon Market, Salsaroja, and other merchants and restaurants. Anyone who had already registered for the original showing planned for Aug. 28 will have their tickets carried over to this showing.
"We hope this will generate future trips downtown and word-of-mouth advertising for our downtown merchants, who have taken quite a hit from COVID-19," Waller said.
Benko said several other events are planned for downtown yet this year, although almost all of them will take some different shapes because of COVID-19 considerations.
Events still anticipated include a wine- and beer-tasting fundraiser, Window Wonderland, the downtown church walk, music on the square through Oct. 1, the farmers' market and Shop Small Saturday on Nov. 28.
MSW also is fundraising through the sale of a 24-carat gold Christmas tree ornament featuring the Wayne County Courthouse. Purchase is available on the MSW website.
The fairgrounds will open at 6 p.m. for the drive-in movie to be shown at approximately 7:30 p.m. (depending on sundown light conditions). Entrance will be at gate four off of Old Lincolnway. Preregistration is required, which may be completed on MSW's website at www.mainstreetwooster.org or on its Facebook page. The event is limited to 100 vehicles, and the cost is $20 per car.