Enjoy a family night on the town in historic Millersburg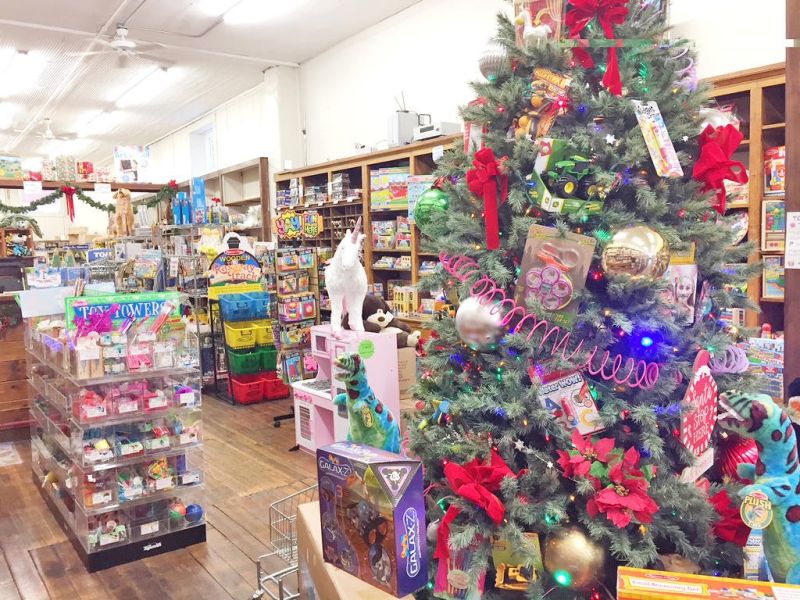 The kids will get a chance to meet Santa, give him their wish list and participate in all kinds of activities while parents can partake in the many sales going on after hours during the annual Historic Downtown Millersburg Children's Night on Friday, Dec. 7.
Amidst all of the activities going on around town in the evening will be a visit from Santa Claus, who will fly into the Village Toy Shop at 6 p.m. and will hang out until he is whisked away by Rudolph at 8 p.m.
On the Village Elf list of activities this year will be ornament making at Starlight Antiques, face painting at New Towne Fair, clip-on Christmas jewelry at The Jewelry Store, cookies at Antique Emporium and goody bags for the kids. There will be seasonal photo opportunities by the village offices.
"It's a fun night for the downtown area, and it is really exciting for the Village Toy Shop because there will be a line of kids waiting to see Santa," said Tim Schlaegel, owner of Antique Emporium. "It's a really neat evening to celebrate the holiday season."
Phil Starr, owner of Starlight Antiques, said providing an area for kids to make Christmas ornaments is always a good photo opportunity for parents to add to their scrapbooks.
"We will be making snowman ornaments and have refreshments, and we are excited about the whole evening," Starr said. "It's kind of a neat community event for us that is relaxed and fun for the whole family. This is a chance to give back to the community."
In addition kids can go to the parlor in Hotel Millersburg, where members from Wayne Savings Community Bank will help them create Christmas cards and letters to American troops who are currently serving overseas. Wayne Savings also will provide a drawing for a minion piggy bank.
Wayne Savings Community Bank office manager Jody Schaum said they have been doing this for four years, and along with the Wooster Wayne Savings Bank office, which also does the Christmas cards for the troops project, they are able to bring a smile to a number of American service men and women who might feel a bit lonely away from home over the holidays.
"We have cards of a Christmas tree and teddy bears, and we have the kids sign their first name, and they can color the cards and write a quick note or a saying to kind of personalize each card," Schaum said. "The cards get sent out to different areas, so we won't know who they go to, but we are sure that it will help warm the hearts of those service members who receive them."
Once completed, Rick Jackson will deliver the cards where they need to go to get them overseas to the troops.
While the Historic Downtown Millersburg area will be abuzz with holiday cheer, families may want to take a quick car ride to the north edge of town, where the annual Victorian House Holidays at the Mansion is currently ongoing.
The cost to walk through the Victorian House to view the many rooms that will be decked out in Christmas decorations of all kinds is $10 for adults, but children age 12 and under are free. The rooms were decorated by a number of area businesses and organizations.