Fair entertainment by request: Cars will be crushed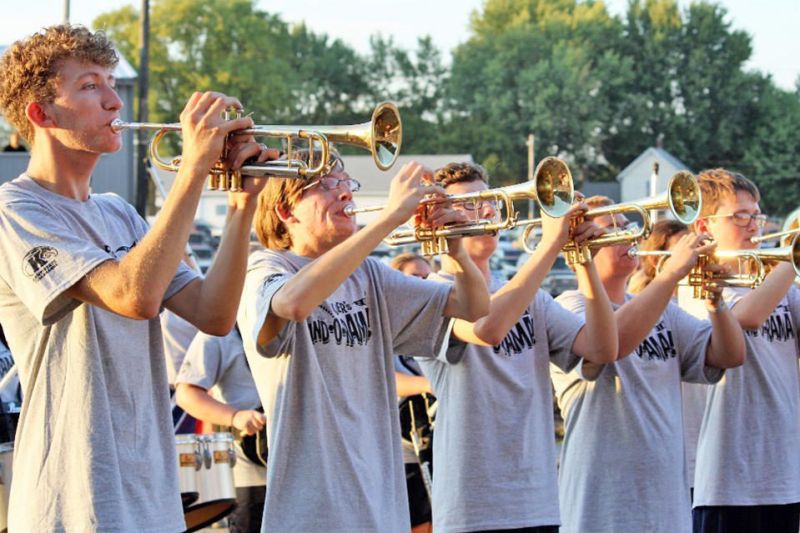 After a decline over the past several years in attendance at concerts during fair week, the members of the Senior Fair board have made the decision not to have a Wednesday evening musical entertainer.
"To get the quality that the general public is requesting, we cannot even come close to showing a profit," said Steve Cronebaugh, vice president of the Senior Fair board. "You are looking at $50,000 and up. Last year we had almost $50,000, and we lost about $20,000-$22,000 in the end."
It was a decision the board didn't make alone.
"We put some Facebook posts out there, and actually the music wasn't winning," Cronebaugh said. "I'm not saying we will never bring it back, but we have to look at things and look at the dollars and cents of it. You can't function if the fairgrounds aren't trying to break even."
In response to requests for grandstand entertainment from fairgoers, a rodeo will be held on Wednesday at 7:30 p.m., the Great Lakes Timber Championship show will be held on Thursday at 6 p.m. and a Monster Truck Show will be held on Saturday at 7 p.m.
The rodeo will feature local participants, and tickets will be required. Events include bareback, saddle bronc, steer wrestling, calf roping, girls barrel racing, girls breakaway roping, team roping and bull riding.
The Great Lakes Timber Championship show is a free event on Thursday night and will feature competitions in the underhand block chop, standing block chop, ax throwing, one-man crosscut sawing, two-man crosscut sawing and modified chain sawing.
And for everyone wondering, cars will be crushed during the Monster Truck Show by professional drivers. Four monster trucks are scheduled to participate including a monster van by the name of Fluffy. The show is produced by Monster Truck Racing League.
Grandstand tickets for the events on Wednesday, Friday, Saturday and Sunday are $5 and can be purchased in advance by calling 330-343-0524 or at the event. No tickets are needed for free grandstand events.
Many fair visitors can take advantage of discounted rates throughout the week. On Monday veterans who present their military I.D. will be admitted free; on Tuesday first responders who present their fire, EMS or police I.D. will be admitted for $1; on Wednesday all seniors 65 and older will be admitted for $1; and Thursday is Family Day with $3 admission and ride wristbands for $12.
The board wanted to give people multiple opportunities to come back to the fair at a discounted rate.
"We also want to recognize, in particular, the veterans who have fought for our country and given us the freedoms that we have. It's our way of giving back to them," Cronebaugh said.
It's the same with safety forces who support and protect the county. "We know it's not going to suit everybody because there's always somebody back at the station working, but it's a token of our appreciation," Cronebaugh said.
Cronebaugh hopes seniors 65 and older will take advantage of the $1 admission rate on Wednesday. "We want them to come out and enjoy that day to walk, visit our vendors, visit our kids, watch the shows and look through the fine arts building."
The Tuscarawas County Fair is noted for being proactive.
"In this whole scheme of things, the fair is going in a direction of breaking tradition, but at the same time we are keeping tradition," Cronebaugh said. "If we continue to sit still and say, 'Well that's the way we've always done it,' we'll never go anywhere."