Fundraiser brings mission to aid children in Kenya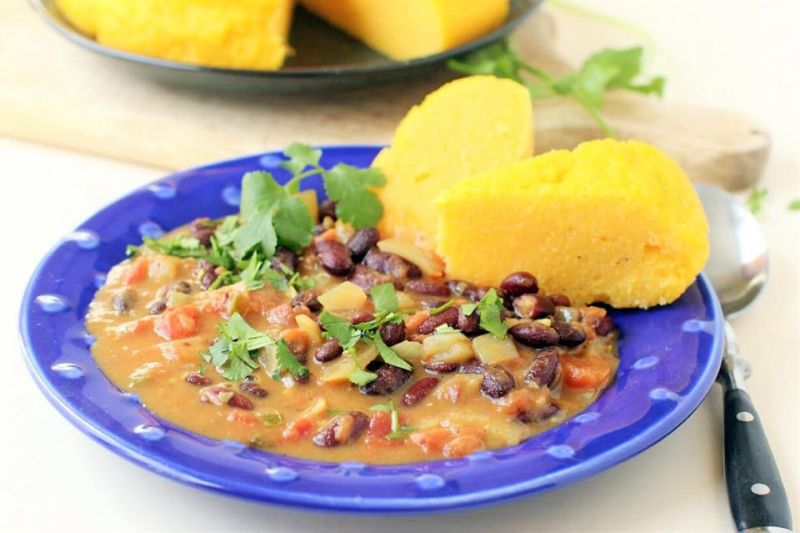 Before a team of missionary volunteers head overseas, the Millersburg Church of God members will bring Kenya to Holmes County for A Taste of Kenya, a fundraising event that will feature a meal of authentic Kenyan dishes prepared by several area churches and help fund a trip to support an orphanage through Christ Way Missions.
The event is scheduled for Saturday, Aug. 17 from 6-9 p.m. at Messiah Amish Mennonite Church, 5237 state Route 557.
According to organizer Evelyn Wooten, the Kenyan meals are very basic, featuring a lot of beans, rice and corn.
"We have some dishes featuring that. Plus we have some delicacy dishes that people would see more at restaurants," Wooten said of the meal. "It will be a really authentic meal, and the food is really delicious."
The evening also will feature display boards featuring each of the projects they hope to complete.
First and foremost is a chicken paddock and a shower house. The chicken paddock will house both a rotating garden and a chicken pen, which will provide food for the ministry and give them something viable to produce and sell.
Christ Way Mission is operated by Clapperton Muchanga. He connected with the Church of God and several other local churches when he came through the area sharing the story of the Kenyan orphanage.
"Clapperton had made a tour out west, and it just didn't click there, but when he came here through our area, his story and their mission really struck our hearts," Church of God Pastor Dave Masters said. "We felt that the Spirit of the Lord wanted us to get involved more than just with an offering. We have been deeply involved ever since."
Masters has visited the orphanage before and has seen the poor facilities there.
Initially the fundraiser will help provide funds for an ambitious missionary effort. The plan is to build both a boys and girls shower, each with eight stalls. Masters said the current showering method is four makeshift metal walls in which buckets of water are poured on the children from above. The 16-by-30-foot shower buildings will be complete with four additional wash basins and made out of brick to provide an upgrade for the orphans.
In addition to the showers, the hope is to build a water tower that will collect rainwater and supply the showers along with providing filtered water to vegetables gardens. It also will provide a place for them to wash their clothes, something they currently don't have.
The chickens and produce grown are part of the movement to help the orphanage create a source of earning that will support the more than 300 orphans.
"Not only is it important to create a healthier place for them to live, we also want to help them become self-sustaining by teaching them how to provide for themselves," Masters said. "We want to be able to do this the right way to build structures that will stand the test of time."
The initial team heading to Kenya will include Masters, Wooten, Sarah Miller and members of Pike Mennonite Church from Elida, Ohio.
A second team of Wooten, Anna Clutter, Amber Bickel, Jitters owner Martin Mann and others will return to hopefully help complete the projects.
Once those main projects are completed, they will move on to some additional projects that include connecting Christ Way Missions to the internet, which would allow them to promote and sell their hand-made jewelry all over the world.
That endeavor also will aid their Sponsor a Child program, which allows people from all over the world to sponsor a child at the compound and gives sponsors a chance to talk to the children via Facebook.
Another project will furnish the compound with economic burn stoves and teach the staff and children there how to can food for preservation.
"Not only will that allow them to store food for future use, they will be able to can their crops and sell them, thus creating another avenue of income," Masters said. "By introducing things like this, these children can break the cycle of poverty they have been living in for decades."
If enough money is raised, they will begin the process of building school rooms and an administration building on the compound. That process will include teaching area men there how to build, creating yet another source of income.
"Poverty, to the people of Kenya, has nothing to do with money," Wooten said. "They were interviewed, and they all believe that it is a lack of opportunity that is the main cause of poverty. Our hope is that we can give them those types of opportunities. These are people living day to day not knowing when their next meal will come, and it is their lack of opportunity that they believe defines poverty."
A small medical team will visit the compound at a later date to give physicals and vaccinations.
The dinner is by donation, and there is a limit of 250 seats available. The church is asking that those wishing to attend preregister by calling 330-600-8902. If someone is unable to attend but would still like to make a donation to the trip, they can send their support check to Christ Way Missions, 10643 state Route 39, Millersburg, OH 44654.