Group helps former inmates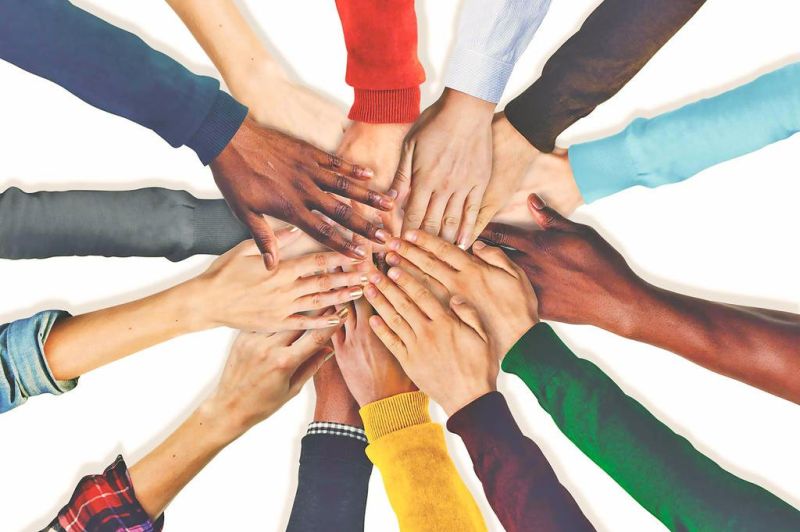 A local group of community members is dedicated to helping those who served time in prison or jail adjust to their new life outside.
Susan Figge is one of the members of the Community Reentry Support Group, whose mission is to help returning citizens recently released from prison or jail, those whose prison time is in the past and family or significant others of former inmates.
The support group is marking its fifth anniversary and meets twice a month: at 4:30 p.m. the first Thursday of the month at Oasis Recovery Club, 104 S. Spink St., Wooster, and at 5 p.m. the third Thursday of the month in the lower-level conference room of the United Way, 215 S. Walnut St., Wooster.
Sponsored by Behind Bars & Beyond, the Wayne/Holmes Reentry Coalition and the NAACP, the support group offers an opportunity to socialize, share stories, concerns, challenges and solutions with other members.
Figge said the group started originally as volunteers and representatives from local churches who were interested in the criminal justice system and the problems in it. "We were meeting to find out as much as we could and how we might in some way interact, especially
in Ohio," she said.
Through a connection developed with the Wayne/Holmes Reentry Coalition's service coordinator at the time, Tammy Jackson, an idea of an informal support group as outreach to the community was born.
"We are not connected to the local agencies and are there to offer friendship, a chance for people to talk to each other or those who have been out to offer their encouragement and suggestions," Figge said. "We held our first meeting in the summer five years ago."
Figge said the group has been interesting for the number of volunteers who never had direct connection to incarceration. "We have a broad representation of volunteers, from clergy to laypeople and citizens who just want to be helpful," she said.
The volunteers want to be available to those in need. "We understand that [re-entry] can be a lonely thing. Some have family set to receive them and have a place to live and a job while some have no connection in community anymore. It's good to have a place that can build a connection," Figge said.
And that connection is what the group offers. She said many came that had been in prison or out for a while to talk to each other and offer encouragement and share what their current issues and frustrations were, but she said attendance changes.
"Attendance has been up and down. Sometimes we have a lot, and sometimes we have very few," she said.
One thing that impacts whether or not someone may keep coming back to group meetings happens to be work. "Returning people often get jobs, but it hasn't been perfect with our [meeting] hours. For people working, it is sometimes hard to come," she said.
The group is continuing to talk about whether or not to change the meeting times.
The group also has evolved to bring in the former and current inmates' family members. "We have members who come to group whose sons or daughters have come back, and the family members are trying to negotiate everything, asking how can I be most helpful. They
need a place where they can talk about their concerns," Figge said.
While the group has collectively had a variety of experiences, they all share one thing in common. "We've asked what was the hardest thing, and it's been just being lonely, not having any close friends and having to walk away from old friends," Figge said. "Many
who come back are heavily into recovery from addiction, and that complicates things greatly for them."
At each meeting the group takes the time to introduce themselves and say what's on their minds.
"We may ask what is the challenge that they are facing, what good thing has happened. There's always an opportunity to share. We may start out with one discussion question, something silly like 'what's your favorite animal ever' or serious like 'who has helped you most.' It's all things that everyone can respond to and help people start talking or think about themselves a little bit and where they want to go, what's happened, who they want to be," Figge said.
The volunteers who lead the group may not be trained or experienced, but sometimes someone who has served time will help facilitate the group, and Figge said they help to relate to the situations members may have.
Figge said the support group is apart from professional counseling. While many of the members also are seeing a counselor for drug rehab, it's not a professional service.
"We are peer-to-peer and community-to-individuals. This is simply community members who want to say we're here, and you're welcome here," Figge said.
The support group holds a number of social events every year, from picnics to service projects. "We've done Christmas cards to prisons. We decorated a Christmas tree and auctioned it off at the Festival of Trees that the Red Cross sponsors," Figge said. "We try to give back to the community."
At the five-year anniversary, Figge hopes people interested in the group will contact her. "The current service coordinator, Emily Estradra, tries to connect with prisoners coming out to know about the services available, from jobs and family services, the counseling center, child support, etcetera," she said. "We are an auxiliary to all the Wayne/Holmes Reentry Coalition does."
Those interested in the support group can email Figge at susan.figge@gmail.com.