Hands-on event: Kids Pottery Day Jan. 22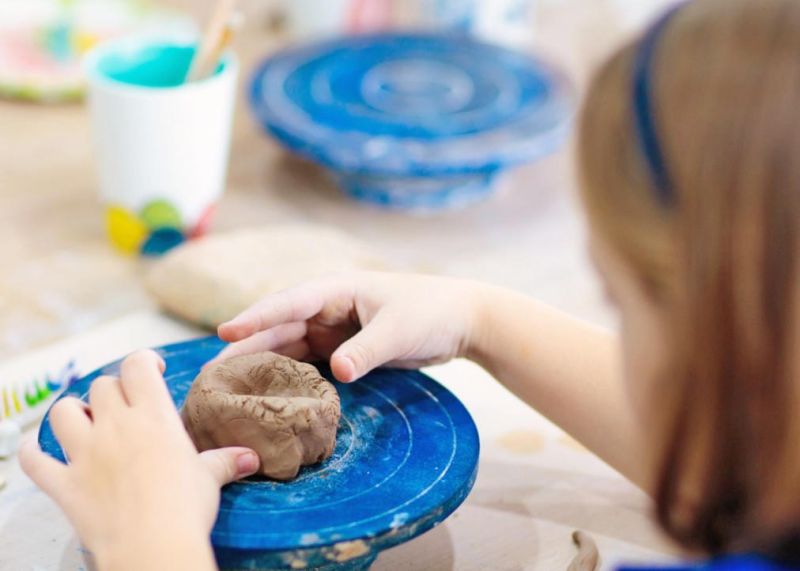 On Saturday, Jan. 22 from 9 a.m. to noon in the West Holmes Middle School art room, anyone age 4 and up will be able to create a piece of pottery. Parents may help their children create but are not required to do so. The cost is $12 per piece of pottery and will take approximately 30 minutes to create and glaze each piece. Each piece created will be fired and delivered in February.
Kids Pottery Day has been held for over 10 years as a means to support OneEighty. The motto at OneEighty, which has offices in Wooster and Millersburg, is "Helping People Change Direction" with an evidence-based approach to sustainable recovery from trauma and addiction.
The event has always brought in a nice number of kids in the past. Kids Pottery Day is hosted by Holmes County Friends and Neighbors of OneEighty, an auxiliary organization that was established to help fund, promote awareness and provide financial support to OneEighty and the people it helps.
OneEighty began as Every Woman's House in 1978 to serve the needs of women who were victims of domestic violence, and it has grown in its capacity for helping. Its mission is "to promote the healing of individuals and families who experience the impact of domestic violence or sexual assault and are committed to the prevention of these crimes."
"OneEighty is committed to building a community free of violence where everyone is treated with respect and dignity," the organization's website says. "We collaborate and partner with other organizations and individuals in the community to end the cycle of violence. OneEighty will provide leadership to these efforts by staying abreast of best practices and state and national trends that will help us to be more successful in achieving our mission."
Friends and Neighbors of OneEighty, Holmes and Wayne County, holds several different fundraisers throughout the year that help aid in the mission.
All proceeds for Kids Pottery Day will go directly to support OneEighty of Holmes and Wayne Counties. West Holmes Middle School is located at 10901 state Route 39, Millersburg. Call Eleanor Runyan for more information or questions at 330-231-1165.