Harvest for Hunger aids area food pantries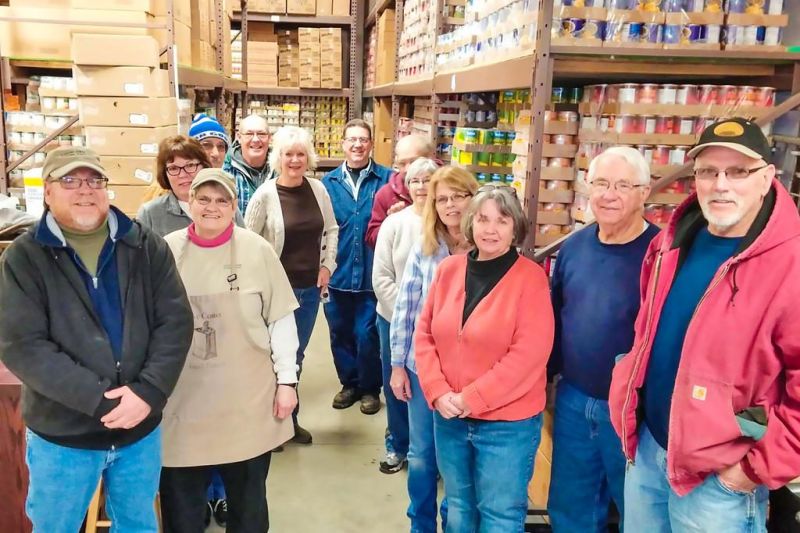 For the third year Holmes County Farm Bureau is preparing to host Harvest for Hunger, an event that has put food on the tables of Holmes County families who are in need of help due to hardships. This year's event will be held at French Ridge Vineyards and Winery in Killbuck on Aug. 24 from 5-8 p.m.
There is a connection between the Holmes County Farm Bureau and food, with local farmers growing a variety of seasonal produce. Farmers also supply fresh meat while dairy farmers provide milk for area cheese houses.
"When we first began this event, we wanted something that connected the farming community to the end product, and the first year we did it just with the Love Center," said Kayla Jones, organization director for the Ohio Farm Bureau Federation in Holmes, Coshocton, Knox and Licking counties. "Since then we are very grateful that we have been able to extend the program and connect with four local pantries."
Guests will enjoy a tour and tasting of in-season grapes in the vineyards of French Ridge Winery at 5 p.m., followed by dinner at 6 p.m. featuring French Ridge wines. A live auction will be held after dinner. Tickets are available for $100 per person, and all proceeds will be dispersed to the four food pantries in Holmes County.
"This is such a win-win for everyone involved," Jones said. "For us it is a chance to build relationships in our community, and this has allowed us to connect the food chain from area farmers to the end products being delivered to the food pantries where they are distributed to area families. We have been blessed to be a part of the process, and all of the food pantries have expressed their appreciation because it helps them fill in the gaps in their aisles."
Harvest for Hunger started as a way for the Holmes County Farm Bureau to support the local food pantries and bring awareness to the growing need. To date, $20,000 has been raised for the food pantries in Holmes County, divided based on the number of days each year the pantry is open. The largest portion of the funds has been provided to the Love Center.
"That event has been a blessing to us as food pantries, but more importantly it has been put to good use to bless families in the area who are finding it hard to find ways to put enough food on the table for their families," Love Center Food Pantry director Edgar Raber said.
While many view these families as ongoing cases who return time and again to the food pantries, that is not necessarily the case. Raber shared numbers that show many times families experience momentary times when they need help.
"We get 20-30 new families in every month, but our numbers for each month relatively stay the same," Raber said. "That is an interesting statistic because it shows that sometimes families struggle and need help. Then they get back on their feet, and we won't see them again. Many of our families use us one time to get them through a month, and that is it."
Regardless of how often a family comes in to any of the food pantries, Holmes County has shown it is willing to support the pantries financially and through the donation of food and sundry products.
At last year's event, the HCFB brought in a pick-up truck from Village Motors and had it filled with food, giving patrons a small sample of the way their giving can positively touch the lives of those around them.
Not only do donations purchase food for the pantries, but also they are closely connected to entities like the Akron-Canton Regional Foodbank, where a donated dollar can go 10 or 12 times farther than it could if someone were to purchase something and donate it.
"This is an event that we all look forward to because it is so community-related in so many ways," Jones said.
To register, log on to the website at www.ofbf.org/events/holmes-county-to-host-3rd-harvest-for-hunger. People also can make additional donations.
French Ridge Vineyards and Winery is located at 2586 Township Road 34 near Killbuck.