Inaugural 'Bluegrass on the Ridge' Oct. 17 at Harvest Ridge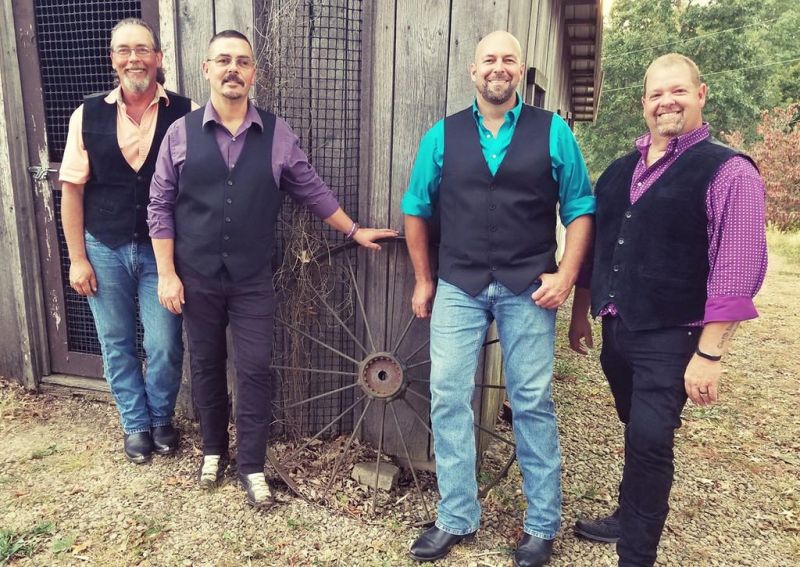 The fun just keeps coming when it comes to events at Harvest Ridge.
On the heels of a successful time of fall festival fun at the second annual Harvest Glow Oct. 2-3, the next gathering will pump up the volume and usher in some bluegrass tunes during the inaugural Bluegrass on the Ridge music festival on Saturday, Oct. 17.
The doors to the expo building that will host the bluegrass festival will open at 11 a.m. with the music starting at 1 p.m. and going nonstop until 10 p.m.
The talented groups performing throughout the day will include the Paul Kovak Band, performing at 3 and 8 p.m.; Caney Creek, on stage at 2 and 7 p.m.; Northwest Territory, playing at 1 and 6 p.m.; and Crabgrass, which will perform at 4 and 9 p.m. The quartet of groups will create a mixture of sounds that should delight all bluegrass fans.
"Charlie Bauer and I both love bluegrass music, and we know a lot of people around here like it as well, so we wanted to create a festival that would entertain all bluegrass fans," said Pat Martin, Harvest Ridge office manager. "We are bringing in some really talented and fun bands."
There will be sandwiches, hot food and other snacks available throughout the day, along with a full hot meal served from 5-6:15 p.m. that will include all of the fixings. Tickets for the meal are $12.
The event also will include workshops on the mandolin from 3:45-4:15 p.m., banjo from 4:45-5:15 p.m., guitar from 5:30-6 p.m. and dobro from 6:45-7:15 p.m.
Admission to the bluegrass festival is $10 in advance and $12 at the door. Anyone wishing to prepurchase tickets, which will be on-call at the door the day of the event, can do so by calling Martin at 330-674-0869. Kids age 12 and under are free, and tables of six can be reserved at $50.
As for the Harvest Glow festivities, there was plenty for the entire family, and it was a record-breaking crowd that turned out to celebrate the fall season.
"We had a wonderful turnout, much bigger than last year," Martin said. "It was a really fun, really neat weekend packed full of fun activities and fall beauty."
The event featured a variety of family-themed activities with something for everyone. One of the highlights was the hundreds of carved and lit pumpkins in and around the Memorial Garden, pavilion and barn area that featured a variety of patterns. Fall decorations created an autumn ambiance, and activities included wagon rides, pumpkin-themed games, amusement rides, crafts and a painted pumpkin contest.
Music, a costume contest, an Olympic FFA competition and more highlighted a full slate of activities.
"We had a blast," Martin said. "This is something that we hope will just keep growing each year."
If you missed out on Harvest Fest, you won't want to miss the upcoming bluegrass extravaganza on Saturday, Oct. 17.