Harvest Ridge will light up sky with inaugural Harvest Glow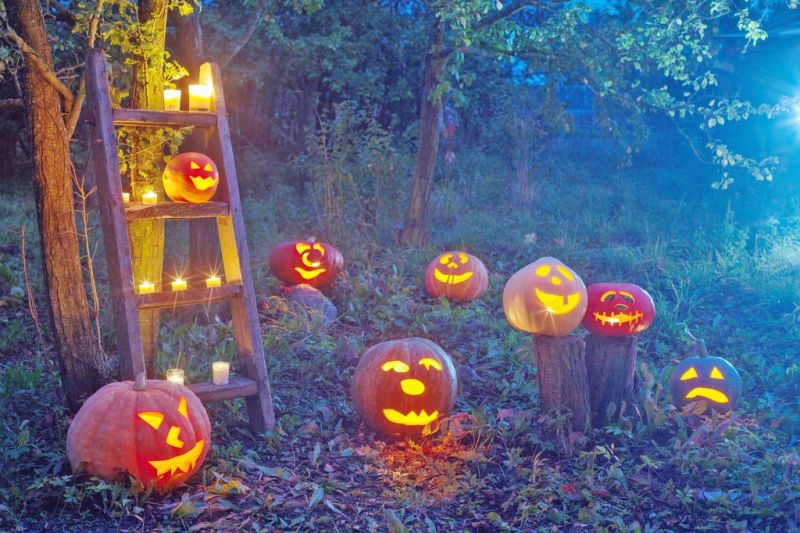 Creating jack-o-lanterns, cutting open a pumpkin, pulling out the insides and carving out that perfect face to glow in the night is a festive fall favorite, and kids will have a chance to see plenty of glowing faces and a lot more at the inaugural Harvest Glow at Harvest Ridge Sept. 27-28 from 6-9 p.m.
The event will include wagon hayrides, live music, games, food vendors and plenty of fall fun for the whole family.
"We wanted to create something that celebrated the fall season and harvest time that promotes our rural farmers and the important role agriculture plays in our community," event organizer Pat Martin of Harvest Ridge said. "One of our goals is to create a lot of fun, family-centered activities that bring people to Harvest Ridge. We were really excited about this event because of its connection with our community."
Highlighting the event will be 700 carved pumpkins illuminating the night sky at Harvest Ridge. The pumpkins will be lit and on display in and around the surrounding area and sidewalks of the memorial garden, as well as around the big red barn and the new pavilion.
In order to create that field of glowing jack-o-lanterns, Harvest Ridge has invited members of the area Future Farmers of America, art class members and marching band members from West Holmes High School, and the Holmes County Cub Scouts to carve the pumpkins.
The art class members will paint pumpkins in a pumpkin painting contest that will include a People's Choice award winner. This event is a fundraiser and will eventually pave the way for Harvest Ridge to create a "Make the Best Better" scholarship fund that will be open to any Holmes County students.
Admission to the event is $2 per person, although Harvest Ridge has created a way for kids to get in for free.
Martin said they distributed coloring pages to surrounding area schools, and any kid who brings their colored picture to the event can get in free.
"With so many school kids involved with this event already, we really wanted to give all of our area kids a chance to enjoy this evening, and this was a great way of inviting them to come out and enjoy the festivities," Martin said.
There also will be an FFA competition featured Saturday, Sept. 28 starting at 6 p.m., where area FFA groups are invited to take part in some events.
Martin said the hope is to get FFA groups from a variety of local high schools to visit and participate for a rotating plaque that will go from school to school as it follows the winning team each year.
West Holmes FFA is in charge of the event, dubbed the FFA Olympics, and the fun will include a pie-eating contest, bobbing for apples, hay-bale throws, and other harvest and Halloween-related activities.
"We are really excited about having the FFA groups involved," Martin said.
On Friday, Sept. 27 Mike Gerber and the String-a-longs will play live music, and each night once people enter the gate, everything inside will be free aside from the food.
There will be sandwiches, french fries, and Halloween favorites like pumpkin rolls, apple-spice cider, funnel cakes, elephant ears, Lerch's Donuts and pumpkin ice cream.
There will be plenty of games for the kids with prizes, hay rides and more.
"Between the West Holmes FFA, community support and the coloring pages, kids can come in and enjoy the evening for free," Martin said.
With this being a new event, Martin said they are eager but nervous about it, but she said with the community support they have received and because of the enthusiasm of the WHHS FFA members, they are excited.
"It is going to look so neat outside when it gets dark, and our hope was to create a family-friendly event that will continue to grow and be an annual fall event," Martin said.
With the pumpkins, corn shocks and other fall decorations gracing the Harvest Ridge grounds, it should provide a time that will be festive for the whole family.
Harvest Ridge is located at 8880 OH-39 near Millersburg.