Have fun practicing social distancing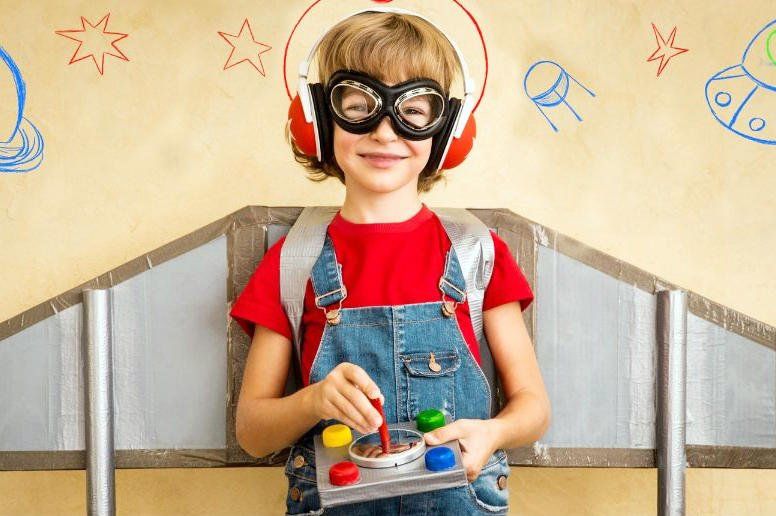 In the midst of the COVID-19 crisis, people seem to be as nearly as panicked about how to pass the hours at home as they have been about the spreading virus. To help out, here are some ideas designed to help you while away the hours and have fun while you're doing it.
Danielle Weiler, founder and owner of Northeast Ohio Family Fun, said with businesses temporarily closing and people being confined to the home, this is a great opportunity to spend quality time together as a family. To help families with ideas, Northeast Ohio Family Fun is holding virtual play dates on its Facebook and Instagram pages.
"In addition to being a business owner, I'm a mom with a 13- and 11-year old at home for the next several weeks," said Weiler. "What we are doing is simply taking what we usually do and putting it online in the form of daily videos."
What Northeast Ohio Family Fun does is connect families with kid-friendly events and businesses in the northeast Ohio region. The virtual play dates feature area businesses sharing an activity for the day in a brief video on the Northeast Ohio Family Fun Facebook page. For example, on St. Patrick's Day, Spectacular Party Entertainment taught viewers how to make St. Patrick's Day hats.
Northeast Ohio Family Fun plans to air videos on the following topics, among others, in the upcoming days and weeks:
Fun science experiments, dance lessons, study tips for doing homework at home, magic tricks, easy art and craft ideas, great books for kids, fun treats kids can make and outdoor activities.
"My kids and my famly are the whole reason I started Northeast Ohio Family Fun—to help people who are looking for things to do with their family and friends," said Weiler. "I think the most important thing is to keep a sense of perspective, stay positive and figure out how to support one another in the community. Everyone is feeling this, so if we can join together to get through it, I believe we will come out even stronger on the other side.
Other Virtual Opportunities
Universal Studios is making its theater releases available on demand on Comcast, Apple TV and Amazon. You'll have to pony up $19.99, but it's cheaper than taking the family to the theater – especially if you hit the concession stand on the way in.
If you and your family are looking for something free, you can always have an astronaut read stories to you from space by storiesfromspace.com.
The Canton Museum of Art is offering online tours of its exhibits at cantonart.org. Just go to the Explore the Museum menu option and choose Virtual Gallery Tour.
On youtube, you can tour the White House, visit the Statue of Liberty, view the wreckage of the Titanic, visit ancient Rome or Greece, tour Mount Vernon, take a walking tour of Paris and a lot more.
The New York Times offers something called Writing Prompts for Students to keep the creative juices flowing while at home. Some of the prompts are simply visuals that students can write about. Others are timely topics such as Social Distancing and Is It Immoral to Increase the Price of Goods During a Crisis?
If you're still hungering for activity, visit artsandculture.google.com for tons on information on topics from fashion and furniture design to art and novelties of nature.