HCHS program on Troyer's Hollow is June 4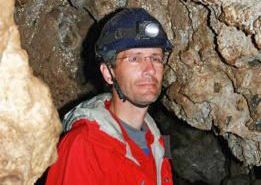 "Sculpted by Ice," a geologic history of Troyer's Hollow, is the subject of a Holmes County Historical Society program to be held June 4 at 9 a.m. at the second floor conference room at Keim in Charm.
Troyer's Hollow and the Doughty Valley have a rich history culturally and geologically in this portion of Ohio. The uncharacteristic depth of Troyer's Hollow may appear out of place in the gently rolling landscape of Central and Eastern Holmes County, and stories of massive gold deposits are common among local legend.
"Sculpted by Ice" is about how the valley was formed during the last ice age. The program will be presented by Terry Lahm, Ph.D., professor of geology and environmental sciences at Capital University.
Lahm is a native of Holmes County and is a senior associate provost at Capital University. His lecture will cover some of the history to better understand how this icon came to be and how its history shapes the land, ecosystem and culture.
Following the program, an option will be available to meet Lahm at Troyer's Hollow to see firsthand the features. Bring the entire family for a look into the past and how the county was shaped thousands of years ago.