Hiland seniors support a friend in need with a benefit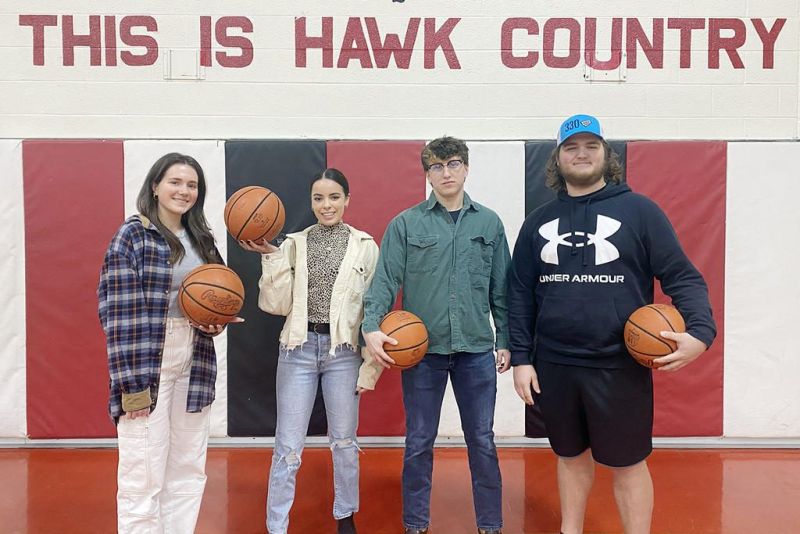 East Holmes Schools works hard to create leadership opportunities for its students, whether it is in kindergarten at Berlin Elementary or the senior class at Hiland High School.
The senior leadership class at HHS has assembled a fundraiser that will benefit a classmate's sister in her fight against cancer.
On Friday, March 24 at 1:15 p.m., the public is invited to show their support for another great cause at this year's third annual senior student versus staff basketball game fundraiser in the Perry Reese, Jr. Community Center at Hiland High School.
The annual seniors versus staff benefit basketball game is a fun way for the senior class, the school and community to help provide for a family in need.
Last year's event saw the senior class raise funds for Nevin and Kari Mishler to help pay for growing medical expenses for Nevin Mishler's ongoing effort to cure him of Burkett's lymphoma, an aggressive type of cancer in his small intestine.
The Hiland seniors turned to a new source of inspiration, this year opting to support Hannah Kandel, sister of senior classmate Jackson Kandel. Hannah was recently diagnosed with non-Hodgkin's lymphoma, and the seniors felt a desire to throw their fundraising efforts behind the Kandel family.
"We as a class found out Jackson's older sister Hannah was diagnosed with non-Hodgkin's lymphoma," senior Isaac Yoder said. "We decided to make this a fundraiser for her."
The game is open to the public with a $1 entry fee for anyone coming to watch, and they also are accepting larger donations from those who wish to help support the cause.
They also will have concessions, participation games for the fans at halftime and other fundraising opportunities throughout the afternoon.
"We're excited to invite the community to come and enjoy the game and support the Kandel family," Yoder said. "This is a cool way to run a fundraiser, and our senior group has worked hard to make it special and fun."
The game itself is always plenty of fun, with a lot of good-natured ribbing going on between the staff members and the seniors. Yoder said there will be some unique ways the game will be operated including some five-point shots from way downtown.
Itzelle Guzman said while the game is entertaining, the true purpose of this event is for the senior class to show their support for a classmate and his sister. However, she also said their effort is important because it sets a precedent for others to follow, much like they are following in the footsteps of last year's senior class.
"This helps set a tone for classes in years to come to help support a good cause," Guzman said. "We want to support Hannah and Jackson and our community members any way we can. We want to reach out to people in need, and even though we might be just 18 years old and younger, what we do in touching the lives of others matters, and we can help show that the younger generation is capable of doing something special to help out older generations where there's a need. We want to be the leaders who show younger kids that they can make a positive impact in their community."
In addition to the game, the senior class has created T-shirts the public can purchase in support of Hannah.
With plenty of action-packed hoops, tons of frivolity and most importantly raising funds for a good cause, the public won't want to miss this annual game.