Holiday assistance needed for People to People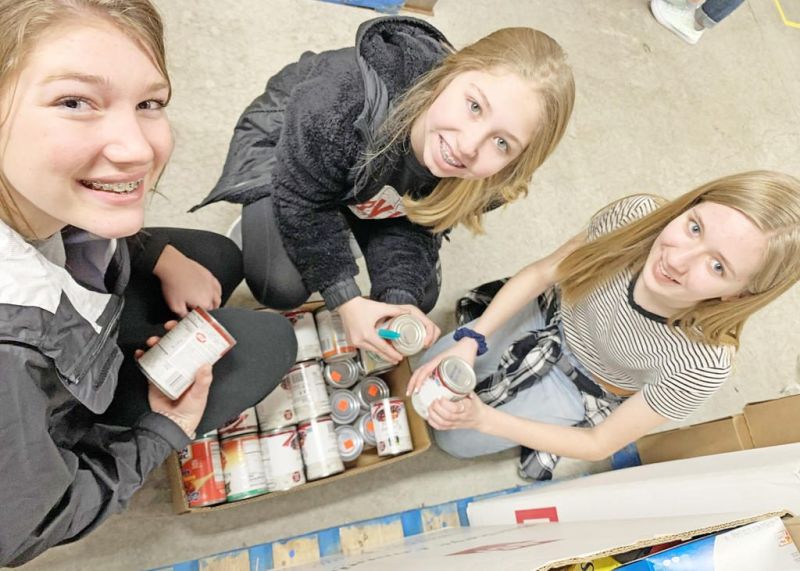 By Ellen Pill
With fall in full swing, People to People Ministries is looking ahead to the upcoming holiday season to ensure they can provide assistance to those in need in Wayne County.
Donations and volunteer hours are always integral to the ministry's daily operations. At the holidays those needs increase with an upcoming Thanksgiving dinner distribution and holiday toy drive. Additionally, winter can see an increase in the need for warm clothing and assistance with heating and shelter.
Beginning Nov. 15 through Nov. 23, People to People provides a Thanksgiving meal with all the fixings including a dessert mix.
"This year we have plenty of stuffing and potatoes," director of operations Joe Szeker said. "We could use wide egg noodles, broth, applesauce, muffin and dessert mixes, frosting, and health drinks for children."
Volunteers are needed to help fill boxes.
The Christmas toy project is scheduled Dec. 6-8. Donors may sponsor a child for $45. A cash donation enables staff and volunteers to purchase the items that are especially needed. Volunteers are needed during the drive.
Currently, there is a need for volunteers to assist with sorting and storing food items. The annual Rotary Club Food Drive for People to People is drawing to a close, and the agency also is the recipient of the Al Van Wie Basketball Tournament food drive at The College of Wooster. Over 40,000 food items are expected as a result of these programs.
"All the donations need to be sorted and stored in our lower level food storage area," Szeker said. "This is a great project for groups and families."
In addition to the special holiday needs, the following is a current list of everyday needs: regular or small peanut butter, jelly and jam, canned fruit, Jell-O, pudding including sugar free, sloppy joe mix, tomato sauce and paste, small and medium dish soap, body wash, shampoo and conditioner, and baby soap and lotion. No glass containers are accepted.
Hours to drop off food and gently used clothing and household goods are Tuesday, Wednesday and Thursday from 8:30 a.m. to 4:30 p.m.
If you have more than three large bags or large items, call 330-262-1662 to make an appointment.
Cash donations are always welcome. Send a check made out to People to People Ministries to 454 E. Bowman St., Wooster, OH 44691.
Both the People to People Thanksgiving meal box and holiday toy distribution require advance sign-up for recipients. Call 330-262-1662 from Oct. 18-29.
To volunteer, fill out a form online or call 330-262-1662. People to People Ministries may be found at www.ptpm.net.