Holmes BOE prepared for every possible election day issue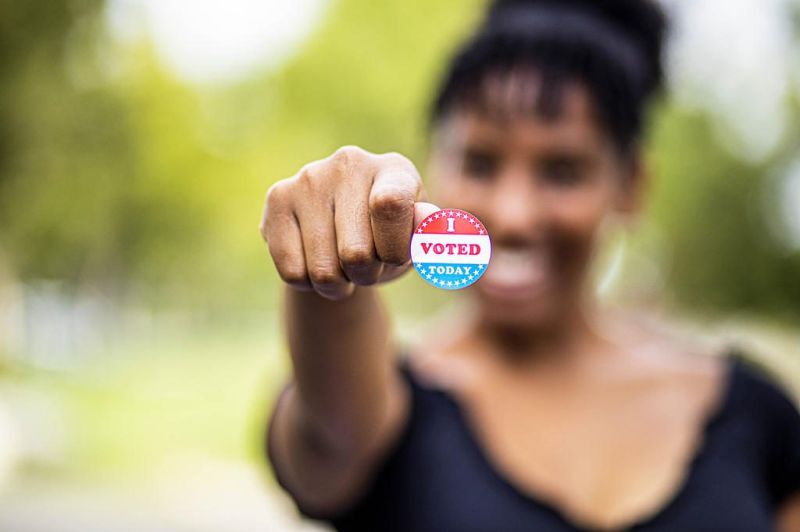 As the Nov. 3 election day draws closer and closer, the Holmes County Board of Elections continues to do what it has always done in preparing for a vote, that being making sure everything is in place and ready for that important day.
Holmes County BOE director Lisa Welch and her team have been hard at work throughout the year, and with COVID-19 bringing in a whole new factor for the voting experience, there is that much more to get ready before people can vote.
Having had a chance to prepare for what is expected to be a hotly contested presidential fight, Welch said having this past spring's election date, which was much smaller, has helped the BOE learn how to best deal with COVID-19 issues.
"The experience this spring certainly helped us, and we learned a lot," Welch said. "We feel like we are very prepared for that aspect of the experience for voters."
According to Welch, each election polling site will add two additional poll workers: one to work at the entry door to the facility and one to aid those wishing to do curbside voting and to work in disinfecting and sanitize the equipment between each voter's visit.
"We usually have four poll workers, but we are adding two for curbside voting and sanitizing purposes because we want to make sure everyone has an opportunity to vote," Welch said.
All poll workers will wear both masks and face shields and will space accordingly to promote social distancing. Anyone may bring their own pen to sign in, although there will be pens available, which will be sanitized between each use. Welch said they only request that anyone bringing their own pen not bring one that writes in red ink.
The polling sites will provide disposable styluses, which will be used once by a voter and then thrown away to avoid multiple contacts and the need to wipe them down after every vote.
"People will sign in as usual. Then they will be given a cardboard stylus that they will use to vote, and they simply throw it away when they are done," Welch said. "It made more sense than trying to wipe down a stylus after each use."
Welch expects curbside voting to pick up this election because of COVID-19 fears. She said a voter simply needs to notify the site manager or the person at the door that they would like to curbside vote, and poll personnel will bring the vote right to their vehicle.
All of this shows the BOE is ramping up its efforts to create safe polling stations for the public and their workers.
"We have taken every single precaution to make sure people are safe, so no one should be alarmed at coming out to vote because of COVID-19," Welch said.
Early registration and absentee voting remain an ongoing process, one Welch said has been frustrating at times. According to Welch, people are receiving multiple absentee voting applications, and she said that has caused some general confusion throughout the public.
"People are getting multiple applications from different places, and they only need to send in one, although we understand their confusion," Welch said.
Welch said people are sending in their absentee ballot requests and then won't receive the ballot before getting another request. That is because the ballots themselves can't be officially mailed out until Oct. 6.
"No matter when people send in the request, they won't get their ballot until after Oct. 6 because that is when we can officially mail them out," Welch said.
Welch said the issues arose when multiple sources sent out absentee voting reminders. She said two years ago the Ohio secretary of state sent out in early August, and BOEs all over Ohio let it be known the date was too early. They requested a Labor Day date, which was the case this year, but both the Democrat and Republican parties sent them out in the meantime during July and August.
"It's been confusing for people, but no matter how many they send in, they can only register one time and receive one ballot. If people do send in more than one, they won't be in trouble. We will check it out and recognize when there are duplicates," Welch said.
As for the poll workers themselves, Welch said the BOE is continuing to search for several additional poll workers, especially in the eastern side of the county where Democratic poll workers have been difficult to find.
"We're getting pretty close," Welch said of having enough poll workers. "We are looking mainly for a few on the east side of the county, although anyone anywhere in the county who is interested in working the polls should contact us. It's good to have enough people in place."
Poll workers do not have an easy day with the process beginning at 5:30 a.m. and going until closing time and clean-up, which usually goes until 8:30 p.m. However, the work is not difficult, and Welch said the time actually passes by fairly quickly.
Poll workers are compensated $110 for their work, and Welch said performing a civic duty is gratifying.
Anyone wishing to register to vote may do so through Oct. 5 at 9 p.m. and may register at the Holmes County BOE office located at 75 E. Clinton St., Suite 108, in the government building in Millersburg. The polls will be open for early voting beginning Oct. 6, where voters can go in during any open hours to cast their vote early.
Anyone missing that deadline will have to register to vote on a provisional ballot.
Voters also may register online at www.VoteOhio.gov, although Welch said some of the county and township addresses are difficult to enter onsite. One option is to download a paper form off the website and mail it in or drop it off at the BOE office in Millersburg.
As election day approaches, Welch said people need to do whatever they have to do in order to register so their vote counts on election day.