Holmes Library challenges adults to Read Through the Year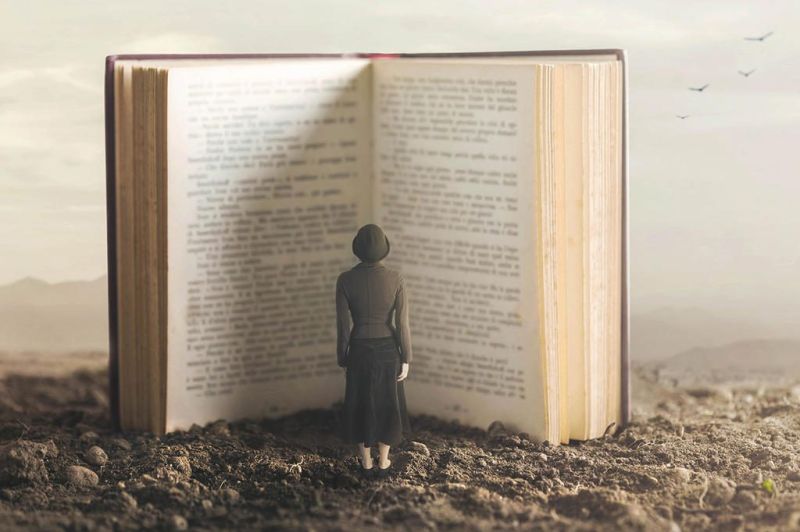 Social distancing may have taken a toll on people's ability to travel the world, but the Holmes County District Public Library believes a good book can transport people's imaginations anywhere in the world and even beyond.
The HCDPL is once again challenging people to read more this year by participating in its Read Through the Year Reading Challenge adult program. The program runs from Jan. 1 through Dec. 11, and even if someone doesn't get on board immediately, Christina Thurairatnam, head of reference and adult services at the Holmes County District Public Library, said anyone can jump in and join in the reading fun any time.
"Our hope is that the program will generate even more interest in reading for adults, and we encourage everyone to exercise their mind through reading throughout the year," Thurairatnam said.
This marks the fourth year the library has challenged adults to read through the year, and while it might sound like a large undertaking, Thurairatnam said participants can set their own goals, read at their own pace and find reading material they truly enjoy.
"We highly encourage everyone to sign up and set their own goal for how much they want to read during the challenge," Thurairatnam said. "If someone meets their goal, they will be entered in our grand-prize drawing."
There are very few stipulations in the reading program. In order to qualify, participants must read at least 10 books, which is less than one per month, and the length of the books is whatever the reader is comfortable reading. Participants will earn points for each book they read, which will then go toward the raffle drawing.
To sign up for the challenge, readers can participate online using Goodreads or stop by the help desk at the Millersburg library to sign up and receive a paper reading log.
To participate online, people will need to sign up for Goodreads, if not already a member. Once they've joined, they can set a reading goal for the year and then join the library's Read Through the Year group on Goodreads.
Thurairatnam said the Goodreads program is fun because it allows readers to join a group of readers and they can see what everyone else is reading throughout the year. She said Goodreads does its own online challenge each year, and when people sign up for Goodreads, they also can join the Holmes County Library group, Read Through the Year Reading Challenge. By logging on to that, Thurairatnam will know they have become part of the contest.
While COVID-19 has forced people to find ways to entertain and enrich their lives through avenues like reading, Thurairatnam said she can't say more people have turned to reading as a pastime, but she definitely believes those who do read have done a great deal more during the past year.
"Looking at our participants from last year's program, most of them read way more books than they signed up to read," Thurairatnam said. "I think that is partly because they had more time to read because of social distancing and things getting shut down, but reading is a tremendous way to exercise your brain, which is just as healthy as exercising your body."
Thurairatnam suggested those signing up should make a goal they are comfortable with, but they also should set a goal that challenges them. She also said this is a great opportunity to branch out and try some new reading material.
"We know there is a time issue for some people, but we encourage everyone to make this a fun experience," Thurairatnam said. "We have really had a wonderful response to this, and people seem to really enjoy the challenge."
For those online, everything they need will be online, and for those signing up via paper, they will receive a reading log when they check in and sign up at the library. Thurairatnam said if someone signs up in February but has already read a book or two, those books that were read can count toward their goal. She said they have had people sign up as late as June.
Find out more about participating in Read Through the Year Reading Challenge online on the library's website at www.holmeslibrary.org. Click on the Reading Programs icon near the top of the home page. Anyone with questions can call Thurairatnam at the library at 330-674-5972.