Killbuck EAD pulls the plug, reluctantly, on 2020 festival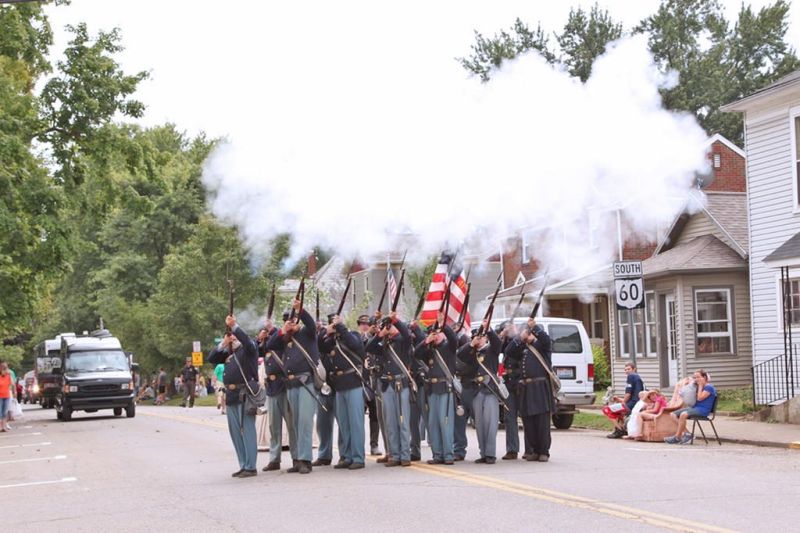 If it was up to the Killbuck Early American Days committee, they would have fought tooth and nail to try to pull off some type of gathering for this year's annual event, which was slated for Saturday and Sunday, Aug. 29-30.
However, a higher authority dismantled any effort they might have put together, and this year's event was canceled.
"This year's festival is canceled by the governor's order, not our choice," EAD director Regina Proper said. "It broke our hearts, but we really didn't have any choice in the matter. We had people in the community ask why we just don't go ahead and take a stand and have it, but for us, it was too much of a liability issue."
Proper said this year's committee was actually very far ahead of schedule and was geared up for the event before the state took its downturn in COVID-19 cases, and Gov. Mike DeWine felt it necessary to revisit some of the prior pandemic regulations, which included large gatherings.
Proper said there were simply too many questions concerning how things would play out to forge ahead. She said concessions manager Jason Gurley was struggling to get any kind of commitment from vendors because of the uncertainty of making a commitment only to have it canceled later.
Like many Killbuck residents, Proper said the weekend gathering has grown into a giant reunion of sorts for its residents, both for those who remain there and those who have moved away but enjoy coming back to the annual event to visit.
Proper said not being able to present the queen and princess contests or to enjoy the parade and getting together with friends and family for the weekend will be the things she misses the most.
"The reality is that many of the vendors are not able or willing to attend, and no entertainment or large groups can happen," Proper said. "I talked to the health department in an attempt to come up with other options. I personally feel that the spirit of the festival has always been to bring the community something good to focus on, and honestly, now we need something for everyone more than ever."
Another organization that will feel the anguish of missing EAD is the Killbuck Valley Historical Society and Museum.
Each year this event brings a huge crowd through a museum that relies heavily on donations. This year has been especially tough on the museum, which has chosen to remain closed throughout the ongoing COVID-19 pandemic.
Bob Porter, museum board president, said because many of the volunteers are senior citizens and with the lack of air-conditioning in the facility, they simply felt it would be safer to remain closed to the public. That doesn't erase the importance of EAD for the organization.
"That was a huge weekend for us," Porter said. "I will definitely miss the crowds of people and gathering together to celebrate. Not having Early American Days is tough because it is special for our community."
In addition, over the years the museum has created some sensational historical displays for that weekend, many of them designed around celebrating the men and women who have served in the military over the many decades.
Like many, the board has enjoyed the opportunity to give a voice to veterans, from World War II through the most recent wars, and that has been special for many including Porter.
"It was really fun to put together those war-time displays," Porter said. "Just to tell the stories of those who fought and served our country has been an important part of the Early American Days weekend. We loved being able to share the stories of those who served our country so faithfully, and to put together displays featuring all of their memorabilia was incredible."
Porter said among all of the war veterans honored, those from the Vietnam War were the most highly invested and were excited to be honored for their service.
The lack of a festival will impact the entire Killbuck community in many ways, and Proper said they continue to try to find ways to alleviate some of the financial loss for area businesses.
"There are still some behind-the-scenes ideas that are being kicked around in an attempt to help not only the businesses, but community also," Proper said. "Hopefully, something will be able to be organized with input and help from the community."
Proper said if anyone is interested in helping or if anyone would like to join the board to begin preparation for next year's event, they can call her at 330-275-2431.
"We as a committee remain as committed to the Early American Days Festival and to the community as ever," Proper said. "Hopefully, we can get past this and bring next year's festival back bigger and better than ever."