Library prepares to reopen after renovation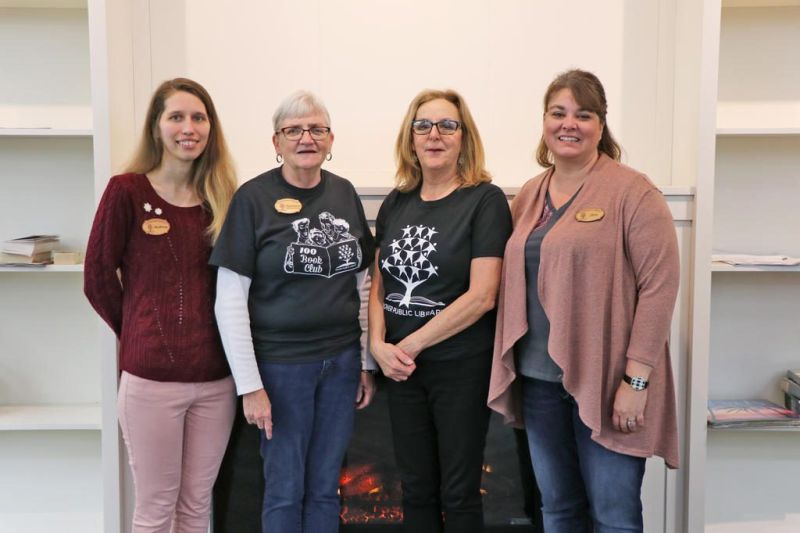 The board of directors and staff at the Dover Public Library planted a seed in 2014 that has been growing and thriving as a long overdue renovation of the classic mid-century building that opened in 1954 is about to become a reality.
The Friends of the Dover Public Library will host a grand reopening on Sunday, Dec. 16 from 1-4 p.m. Patrons can expect refreshments, an art exhibit, tours of the new space and comments from local dignitaries including a visit from Beverley Cain of the State Library of Ohio.
Despite being meticulously maintained since its construction, the 22,700-square-foot Dover Public Library, which has served as a cornerstone to the community, providing residents and visitors from all walks of life myriad resources, was in need of modernization. The library worked with Library Design Associates, a leading library planning and design company in Ohio, to update the facility.
In the past patrons have participated in fundraising efforts that have helped to facilitate the passage of a levy in 2011 that was renewed with overwhelming support in 2016. The levy provides 29 percent of library funding. Additional funding comes from the state along with donations and fines.
For the Time to Check Out Your Future capital campaign initiative, members of the board along with Jim Gill, the library director, once again reached out to the public for assistance in raising the $500,000 required to complete the project without incurring any debt.
"Fundraising is one of the more challenging parts of my job," Gill said. "The public trusts us, and we want to be good stewards of their money."
To date, the capital campaign has brought in $487,000. Gill said they hope to reach their goal before year's end.
General patrons contributed nearly 95 percent of funds raised, according to Gill. "We appreciate all donations, whether they come from corporations or foundations," Gill said. "But we are always touched when so many of our regular patrons contribute to the library."
Local pastel artist Ginny Stocker, who partnered with the library in 2017 for fundraising, will exhibit a new body of work with a percentage of proceeds going to the library's capital campaign during the grand reopening event.
A special raffle of Stocker's pastel painting, "Morning Lights," will be offered now through the grand reopening event when the winner will be announced. Tickets are available at the library.
Gill said overall patrons have been very understanding during the renovations, which at times made it necessary to relocate and even close certain departments for extended periods.
"People don't like change, and like anything with value, there is a struggle," Gill said. "Our patrons realize how the renovation impacted staff as well as the public, and they have been very understanding for the most part. We have stayed true to our vision. If we sped it up, we would not have been able to do it right."
The renovated library will offer expanded community meeting space, more access to technology, improved lighting with a focus on the library's use of natural light, new restrooms and the benefit of more energy efficiency.
The library has increased its community outreach even while renovations have been underway. "Taking library programming out into the community has been one way we have been able to reach patrons where they are, instead of waiting for them to come to us," Gill said.
Programming at the library has continued during construction as well. "I was naïve and optimistic about how long construction would take, so we did have a lot of our programs continue while construction was ongoing," Gill said. "It was a lot of work setting up and tearing down day after day, but the staff did a great job despite the challenges."
Gill said programming has become the library's bread and butter. "Today in order to serve the community, the library has become a town square of sorts. It's a meeting place, a place to share ideas. It's so much more than just sharing books," he said.
The Dover Public Library is located at 525 Walnut St. in Dover.