Library to host 'An Evening with Shelley Shepard Gray'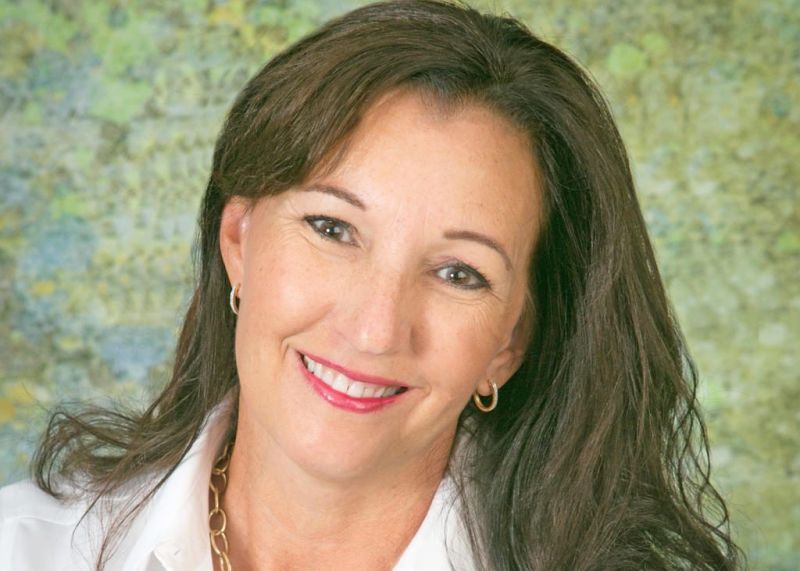 With "A Perfect Amish Romance," New York Times best-selling author Shelley Shepard Gray introduced readers to charming bookmobile librarian-turned-matchmaker Sarah Anne Miller, who used her God-given talents to bring true love and joy to her Amish patrons. Now Sarah Anne returns to Ohio to help a childless Amish couple form the family they've always prayed for in her newest release, "An Amish Surprise."
Shepard Gray will join the Holmes County District Public Library in a virtual gathering on Tuesday, May 18 at 6:30 p.m. to celebrate the release of her new book in the Berlin Bookmobile series.
This virtual event will take place on Zoom, but attendees will not be on camera, so registrants won't need a camera or microphone on their device to join. Signed copies of the book will be available for purchase at Gospel Bookstore in Berlin later in May.
Registration for the event is required and is now available through several different methods. Those interested in joining the event can do so by logging on to the library website at www.holmeslibrary.org, on the library's Facebook page or by calling the library main branch at 330-674-5972.
"Shelley is a fantastic author who has written a lot of Christian-based Amish fiction," said Christina Thurairatnam, Holmes County District Public Library. "Patrons who know her seem to really enjoy her books, which are always being checked out here and on the Bookmobile. But despite her having written books centered around our area, a lot of people from around here still don't know who she is and what she writes. This is a perfect chance for people to really get to know her and her writing better."
One of Shepard Gray's books was centered in Walnut Creek, and prior to this event, the author had visited the Walnut Creek library to share about her story.
Thurairatnam said this is the first time the main branch has presented an event with Shepard Gray, and they are excited to do so, even if it is virtually.
"Shelley really wanted to come and do this in person, but in the end they felt it was safer to do it via Zoom," Thurairatnam said. "Even so, the discussion will be wonderful, and people will have a chance to gain some really neat insight into her work."
Shepard Gray's writing style has brought praise from around the globe, and her newest book promises to continue her tradition of penning Christian-based Amish fiction.
In "An Amish Surprise," Miriam Gingerich and her husband, Calvin, have been trying unsuccessfully to have a baby for years. Calvin claims he's content, but Miriam knows he's not, and when he starts spending more time off their farm, she worries he's found someone else. Yet when all hope seems lost, Miriam learns she's pregnant. Fearing another miscarriage will devastate her husband, Miriam turns to bookmobile librarian Sarah Anne for advice.
Calvin Gingerich has been keeping a secret, but it's not another woman. It's a little boy. Calvin meets Miles, a 10-year-old living with a foster family, on a visit to the bookmobile. Though Calvin yearns to give the boy a home, how will he tell Miriam? Sarah Anne realizes it's going to take some fancy footwork and a whole lot of prayer, but she knows she can help this struggling couple grow into a happy family of four — or more.
Shepard Gray's writing reflects years of researching the Amish community, depending on her friends for gossip, advice and cinnamon rolls. A practicing Lutheran, Shepard Gray is the New York Times and USA Today best-selling author of more than 100 novels, translated into multiple languages. She lives in Colorado with her family.
With the central figures in the book so closely connected to Holmes County, this is one of those opportunities that won't come around often. Anyone interested is asked to register, or if they have questions, they can call the library at 330-674-5972.