Life Skills Camp offers everyday skills for young adults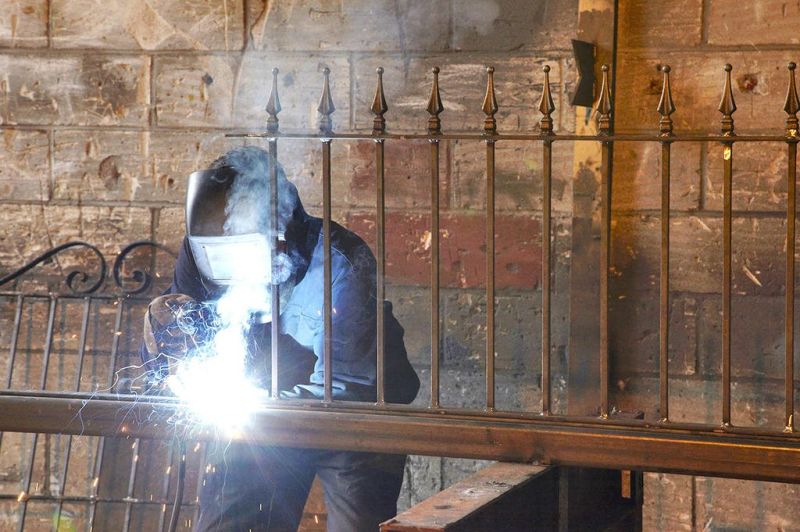 Do you know how to change a flat tire? Are you confident in basic electrical or welding? Do you fully understand banking, loans and credit? Are you prepared for your next job interview? Do you have legal or human resources questions?
For most 16- to 21-year-olds, these are daunting questions to answer, yet these skills are imperative to being able to lead an independent life as an adult.
In an effort to provide hands-on learning on these topics and other everyday tasks and jobs, the teams from Holmes County Ohio State University Extension and Holmes County Farm Bureau have united to present a time for young people to glean from area professionals.
The upcoming sessions on many of life's basics will be highlighted with local people and resources guiding participants through topics like cooking, operating power tools, welding, sewing, auto care and repair, money management and more.
This opportunity, called Life Skills Camp, is a series of four half-day sessions designed to help fill in the gaps for young adults age 16-21. Participants can choose between morning and afternoon sessions on June 19 or June 26, with all sessions taking place at Harvest Ridge near Millersburg.
Participants can attend one or all four sessions at a cost of $10 per session. Lunch is provided along with the participant's choice of one of the adulting kits, which include options such as auto emergency, cooking or home repair. Each participant will be eligible to take a different kit at each session in which they participate.
According to Janessa Hill, OSU Extension educator, this event came about because both of the participating hosts recognized many of these everyday topics were often falling through the cracks when it came to young adults learning the ropes.
"A couple of years ago, Kate Shumaker had this brainstorm, and we haven't been able to implement it until now, but we are so excited to be able to offer these seminars that are so incredibly valuable in terms of life skills for young people entering adulthood," Hill said.
She said she met with Kayla Jones of the Ohio Farm Bureau, and they both realized one important fact.
"We both felt that this was a big opportunity, and our young adults need opportunities like this," Hill said. "Some of these things are critical, like how to do your taxes and cooking. We'll have business skills, time-management classes and how to take care of themselves mentally and physically. There are loads of life skills they can get a grasp on, and it's all hands on. They are going to walk away with all of this information and have real experiences."
Within each session participants will choose three breakout classes. These classes will range in topic and will include basic auto repair, changing a flat tire, basic electricity, basic welding, credit, budgeting, job interviews, human resources, cooking, managing relationships, a legal Q-and-A and more. Participants choose the area they need the most guidance, and the experts will be on hand to share information and answer questions.
In order to make the event possible, Hill said they scoured the community for people in the business world who could help provide expert advice and teaching in each session. They received support and participation from the community, with area banks, schools, businesses and more volunteering to provide leadership.
"We received such huge community partnership on this because I think they understand the value it presents to our young adults in terms of learning valuable life skills that will help them navigate the daily challenges they will be facing as adults," Hill said.
Not only will participants learn valuable skills, but also they will walk away with a professional headshot. Hill said one of the neat things about the event is it includes the submission of a resume, which will be turned in and evaluated and edited by professionals, who will then provide feedback.
"We have 80 different community partners who were excited to get involved," Hill said. "People can go to any of the sessions they want, and $10 isn't a lot to pay for the experience they will get."
The reason the price could remain inexpensive was because both the extension office and farm bureau wrote for and received grant funding to help pay for the event. They also reached out to the community for support.
"We have more than $10,000 in community support that believe in this camp," Hill said. "Now we just want to see the number of participants increase because we believe this is incredibly valuable."
During lunch participants can listen to a panel of local leaders, many of them Holmes County entrepreneurs and business owners, who will share their stories of how they became successful in Holmes County. A career fair and trade show also will be open for participants to make further connections, answer additional questions and learn about job openings in the area.
Hill said scholarships are available for anyone who might struggle to cover the registration fee.
To learn more about Holmes County Life Skills Camp and get registered, visit holmes.ofbf.org. The registration deadline is June 12, and classes are on a first come basis until filled. Registration also can be completed in person at the Holmes County OSU Extension, 111 E. Jackson St., Millersburg.