Local author's latest book to be released April 20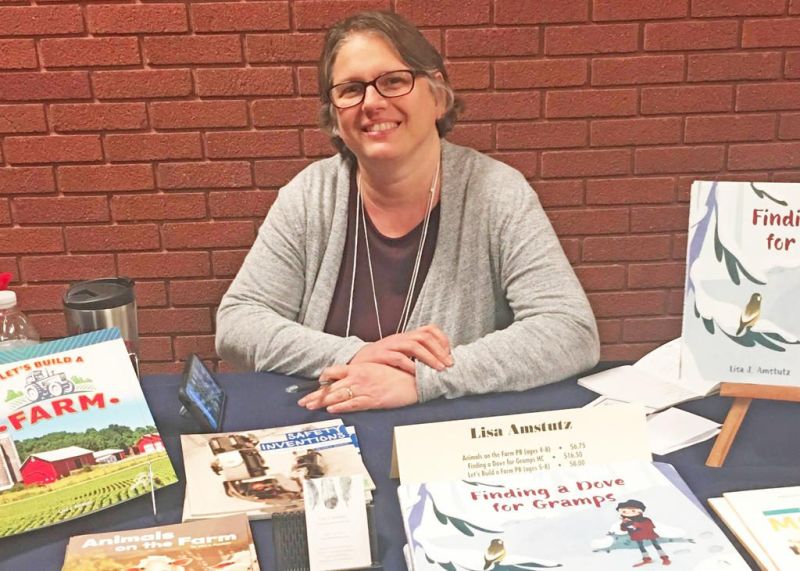 Have your kids or grandkids ever asked questions about animals you weren't sure how to answer? Maybe you've wished they wanted to go outside more, or you've wanted them to develop a love of the world and of animals.
"Mammal Mania" by Dalton native Lisa J. Amstutz will be released April 20. The book explores what makes mammals unique, as well as their anatomy, behavior and conservation needs.
Good for home-schoolers and for helping kids think about the outdoors, Amstutz said "Mammal Mania" has lots of hands-on activities to do with kids. Written for age 7-12, it could be used with younger children if a parent reads and helps with the projects.
"Mammal Mania" is the third in a Young Naturalist Series from Chicago Review Press. The first two also were written by Amstutz — "Amazing Amphibians" and "Plants Fight Back," both published last year.
Amstutz has written over 150 books for the educational market. Her mission statement for writing is "connecting kids with nature."
According to her website at www.lisaamstutz.com, she got her love of science from her father. "However, I never thought about being a writer until much later in life," she wrote.
Amstutz went on to get degrees in biology and ecology. As a young mother home-schooling her children, she thought about writing. "Finally, I decided it was now or never," she said, and she began writing for some magazines and newspapers, then co-wrote her first book, "Local Choices," with Karen Geiser.
After that she wanted to write a book for kids about local foods, and she stumbled upon SCBWI, the Society of Children's Book Writers and Illustrators. She joined a class on children's writing and discovered the educational market. While working on some of her own trade market stories, she found work writing nonfiction kids books in various series focused on science and also worked in editing for clients and publishing houses, along with website design and mentorships.
Then in 2015 she signed on with a literary agent and soon after had two trade books published, "Applesauce Day" (2017) and "A Dove For Gramps" (2018). In January of this year, she became an associate literary agent at Storm Literary Agency. Recently, she found out she has another new project under contract.
On Saturday, April 10, Amstutz will be the featured speaker at Malone University's Literary Celebration. Aimed at those who work with children — either as teachers, librarians or administrators — Amstutz will focus on her book, "Applesauce Day." There is a $60 cost to participate, and attendees have the option of receiving graduate credit for an additional cost and assignment. COVID-19 protocols will be followed, and limited seating is available. Registration can be found at www.malone.edu/cpd.
In November she hopes to be in person at the Buckeye Book Fair at the OARDC in Wooster.
"It's a challenge to launch a book and rely on virtual events when you can't connect with people in person," she said.
"Mammal Mania" will be available anywhere books are sold.
"Our society is getting more and more disconnected from nature and from our food," Amstutz said, adding "Mammal Mania" can be a bridge to get kids excited about being outside and learning about animals.