Local farm has provided trees for 70 holiday seasons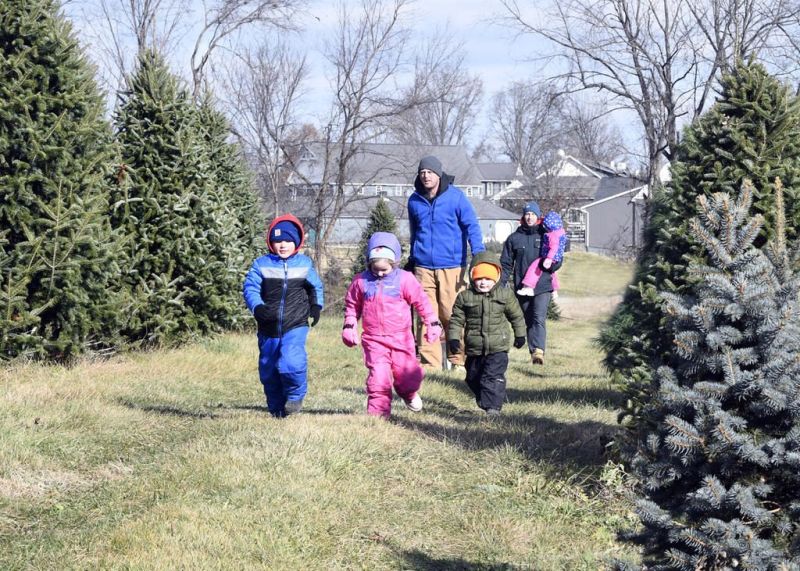 The last two Christmas seasons were rough on Rita Dush. The COVID-19 pandemic took more from her than most.
Most significant was her husband Roger, who succumbed to the disease almost exactly two years go. Among other things taken by the outbreak, the Dush's Christmas tree farm located south of Wooster near Triway High School had a dent put in perhaps its most unique aspect.
"We in the past have always had horse-drawn wagons to take customers to the field," Rita Dush said. "Last year and 2020, we could not do that."
The Dush farm is 70 acres of trees, and being able to transport people to the various places the trees were growing added a small slice of romance to one of the season's best traditions: picking the family tree.
"It wasn't as much of an experience and fun," Dush said. "People missed them but understood we could not have the wagons. You could only put so many people on a wagon and keep your social distancing. People still came. They understood."
This year with the pandemic waning, the wagons will be back, and with them will be all the charm of The Farms at Pine Tree Barn, which is celebrating 70 years of providing the area with the season's most iconic symbols.
Dush wasn't sure how many people get trees each year from her and her family but said it's certainly in the high hundreds, if not the low thousands. The offerings consist of Fraser firs, Canaan firs, eastern white pine and Colorado blue spruce.
"We specialize in fir, both Fraser and Canaan," Dush said. "Our most popular is the Fraser; second is the Canaan fir. The fir hold their needles the longest. They don't get all beaten up when you're decorating the tree, and the needles are softer."
Among the farms' 70 acres, people will find trees in different stages. A Christmas tree needs 10 years to grow to 7 ½ feet. New ones are planted every year, and there's always a good crop waiting.
"We're one of the oldest and largest Christmas tree farms in Ohio," Dush said. "My father (Bob) started in 1952 to grow trees. He was one of the forefathers of the Ohio Christmas Tree Growers Association. He's in their hall of fame. We know what we're doing here, and we have good trees."
The Pine Tree Barn isn't all about trees, though it is at this time of the year. When weather is better, there's also a lake to fish. Memberships can be had for $85 a year to fish the spring-fed lake.
Dush said large-mouth bass, bluegill and crappie are among the species that can be taken from the lake. She said they once had perch too.
"I think the large-mouth bass may have eaten them," she said. "We have beautiful bass. Once we had a 12 ½-pound bass caught here. It was just shy of the state record."
The main farm is located at 4338 Shreve Road and 4485 Valley Road, both in Wooster. Visit www.thefarmsatpinetreebarn.com.