Local group presents Heroes of Preservation Awards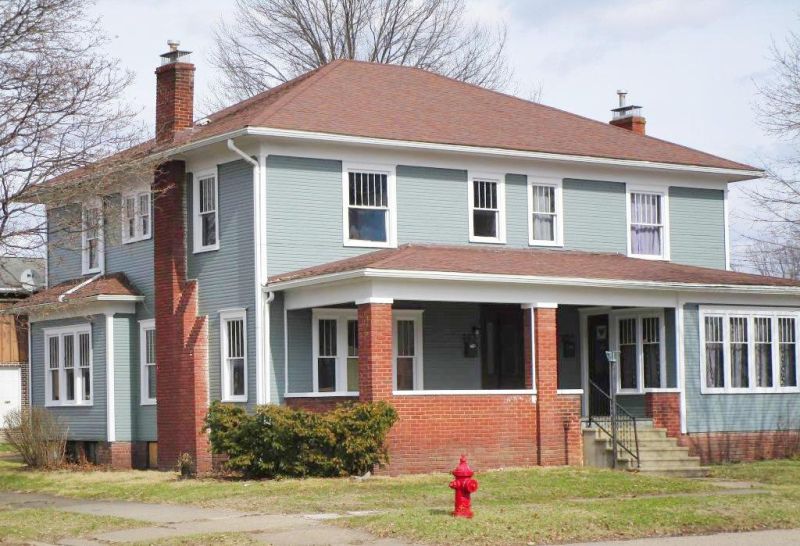 Members and friends of the Heritage Home Association of Tuscarawas County recently gathered for the sixth annual Heroes of Preservation Awards at the Geib Center in New Philadelphia to celebrate the restoration and preservation of six historic homes and the contributions of one individual.
"We all have our own ideas of what a hero is, and the Heritage Home Association would like to recognize some of our own heroes this evening, not only homeowners, but business organizations as well," said Tom Strickling, president of the HHA.
In keeping with their mission to encourage and support the restoration and preservation of historic homes and other structures in the county each year, during the month of May, members of the HHA honor individuals who have saved, rescued, improved, and/or preserved an important historic structure. Their actions improve the overall appearance of the community and also send a message that history matters.
"Unfortunately not all of our county's treasures are preserved or taken care of. Too often we see properties abandoned and left to fall down, or worse, torn down and forever wiped from our county's historic landscape," Strickling said. "It is a sad day for all of us when individuals and organizations try to erase our architectural heritage."
Those recognized for their efforts include Marvin and Rebecca Page, owners of the historic home at 122 W. Main St. in Gnadenhutten; Damon Stevenson for his house at 203 Front Ave. in New Philadelphia; Mike and Sue Winkler for their home at 606 N. Water St. in Uhrichsville; the Eastlake design home, owned by James and Robin Johnson at 610 N. Water St. in Uhrichsville; Justin and Amy Moore's Colonial Revival Home at 413 Cross St. in Newcomerstown; and Amberwood Manor at 245 S. Broadway St. in New Philadelphia, owned by the Saber Healthcare Group. 
For the past 10 years, Fred Miller held the position of president of the Tuscarawas County Historical Society. He also was the writer and editor of the organization's newsletter, The Chronicler, and was in charge of the society's archives at Kent State University at Tuscarawas.
"Sadly Fred passed away early this year," Strickling said. "Fortunately through his hard and diligent work, dedication, and organizational skills, he left behind a wealth of knowledge about our county's history."
Miller's wife Becky and daughters Lisa Yellachek and Beth Carpenter were present to accept the first ever HHA Hero of History Award on his behalf.
"To all of our Heroes of Preservation, know that we appreciate you. We appreciate what you've done," Strickling said. "Your town, your neighborhood, your county owes you a debt of gratitude for your part in restoring, renovating and preserving these wonderful, old homes and buildings. It is our hope that your presence and example will inspire others to spread the good word of preservation."
To learn more about the homes listed and the HHA, visit them online at www.tuschha.org/.