Love INC invites all to share the love in February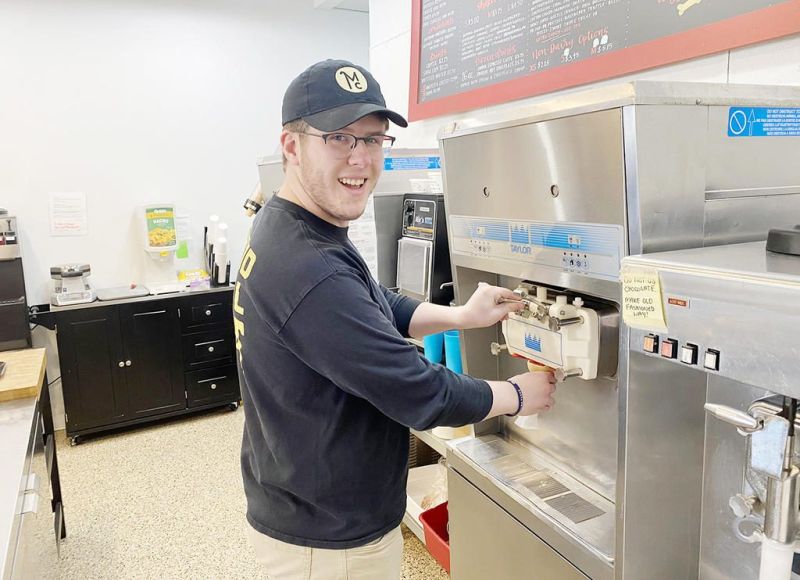 Sharing love with others is something that takes place 365 days a year, but for Love In the Name of Christ of Greater Holmes County, February will mark a very special time to share the love.
Each February Love INC celebrates Love Month. This is a time where the Love INC staff encourages churches and businesses to engage with its mission and ministries to help make a difference in the community of Greater Holmes County.
This year they have turned their focus toward inviting the public, businesses and organizations to join area churches and take on a role in sharing that mission.
"We invite people to bring awareness, support our Love INC ministries and financially support Love INC," director Vicki Conn said. "In past Love Months, we have kind of focused on churches, and this year we wanted to expand that and make it more of a whole-community type of event because we have been blessed to see the community support us in so many different ways as we grow."
In joining the ongoing effort to reach out into the community and serve and help others in meaningful ways that include faith and finance, growing in relationships and marriage bonds, finding affordable housing and other areas, Conn said the community can have a big impact as a collective effort that can greatly enhance what the staff and volunteers at Love INC provide.
Now entering its eighth year, Love INC continues to provide a presence in Holmes County in aiding families and individuals, and having the support of area churches and businesses goes a long way in helping the organization.
Conn said the focal point of this year's Love Month will be threefold.
The first is in helping to bring awareness about Love INC to the community.
Conn said there are several ways people can bring awareness to those in their circles including designating a bulletin board to Love INC at work or church; distributing a Love INC newsletter, flyer or brochure with information about Love INC; or distributing and posting volunteer opportunities via sign-up sheets, all of which Love INC can provide for those interested in helping promote Love INC's mission and purpose.
The second part of the equation is supporting Love INC ministries.
Conn suggested finding creative ways to do so such as conducting a coin drive during the month of February that would be donated to help cover the expenses of Love INC Homes of Hope Transitional Housing Ministry. Another option would be to conduct a product drive during the month of February that would help support a Love INC Gap Ministry such as personal care products, baby items, kitchen items, shoes, linens, winter coats, gloves, hats and other essential items Love INC provides for area families.
Another opportunity would be the creation of an inventory drive for Homes of Hope that would include items like batteries, flashlights, light bulbs, trash cans, mops, buckets and other household goods.
"We encourage people to be creative in their drives," Conn said. "Love INC can provide a detailed list of items that we provide if someone needs guidance."
Finally, there is an opportunity to financially support Love INC.
"Everyone's financial support is so appreciated here at Love INC," Conn said.
While Love INC relies heavily on individual and family donations, Conn said building fundraising opportunities at church or in the workplace can bring joy and create unity-building in a group setting.
She suggested creating a coin drive during the month of February that would be donated to Love INC, where funds would be used to continue the ministry of Love INC of GHC. Another idea would be for businesses to invite customers to order a special item during February in which all or portions of the proceeds go to Love INC.
"In the past we have had places like Ginger House Coffee or Miller's Creamery create a special item for the month that generated funds from each sale," Conn said. "We encourage people to be creative in finding ways to celebrate Love Month."
If a church group or business would like to get involved but isn't sure where to start, Conn said the Love INC staff would be happy to connect with groups and kick around possible ideas.
"We encourage people to contact us so we can team up and create some fun and unique ways to raise money, and we can also give people an idea as to what some specific needs are here that would be good to explore," Conn said.
She said they also enjoy promoting anything groups are doing in honor of Love Month and would be happy to help spread the word on social media to direct customers to order any business or church's Love Month specials.
Those with questions or anyone hoping to get some ideas can call Love INC at 330-473-6017 or email loveincofghc@gmail.com.