Love INC's 'Back to School Bash' will distribute supplies to families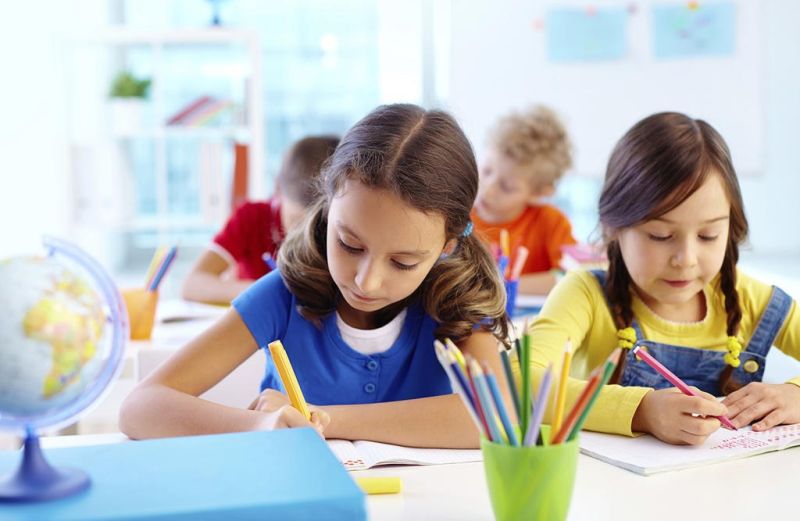 There's no time like the present to make plans for the future, despite that future being very uncertain at this point.
With schools now committed to forging ahead with the 2020-21 school year, the organization Love INC (In the Name of Christ) of Greater Holmes County is moving forward with its annual Back to School Bash, which has been instrumental in providing school supplies for area students for a very inexpensive sum.
The event will take place Saturday, Aug. 8 from 2-6 p.m. at the Love Center Food Pantry just north of Millersburg on state Route 241.
Vicki Conn, executive director of Love INC, said while school may look and feel a little different in the coming year, the idea of providing school supplies to area families who may need a little help is something they feel strongly about.
"Providing for families now is more important than ever," Conn said. "Things might look a little different for our Back to School Bash this year, but the idea of helping others and this community's support for area families remains exactly the same as it ever was."
While in the past these events have featured live music and families gathering and coming into the facility to collect their items, this year will take on a different look and feel because of concerns over COVID-19.
The first change is the venue itself. The event is moving from the Millersburg Christian Church Life Center to the Love Center facility. Conn said the move was necessitated by the virus. She said they opted to do a drive-by for families this year and the Life Center didn't provide ample area to do so.
"We knew we needed a location change, and the Love Center has been doing drive-by pickups for their clients, and it has worked perfectly, so we knew that would be a good option," Conn said. "It's just a perfect set-up for what we want to do."
Conn said greeters will connect with families as they enter the line-up and gather information on the student's age and grade, their teacher, and the student's individual needs. Volunteers will then take the information and collect all of the needed school items for the family, whether it is one child or multiple students.
Conn said it isn't what they want to do, but it is an alternative that allows them to provide a huge amount of school supplies for the suggested $5 donation.
"We have loved the relationship part of this event we have experienced over the years," Conn said. "We were able to really connect with families, but circumstances are different, and we had to adapt."
Conn said wading through all of the decisions was frustrating for the committee, and they weren't exactly sure what it was going to look like for a long time, but they felt the way it came together was good.
Conn said a number of area churches have played significant roles in making it all happen, from donations, to volunteering, to work at the event.
"Seeing people come together to make this happen is a big part of the joy for all of us," Conn said.
Thanks to PBS-WUOB, the event has something more to add to the mix of supplies. Love INC was able to make a connection with the educational manager there, and the nonprofit affiliation has provided backpacks for each student.
"We've loved developing that relationship, and that adds a lot to what our students will receive," Conn said. "They share the same value of positively impacting the lives of families."
The bash is designed for any student in Holmes County including home-school children, and there is no registration or sign-up. Families simply need to stop by to participate.
"I had several home-school families contact me about the event, and they need supplies too," Conn said.
The event has seen donations come in both monetarily and in school supplies. Donations of a list of school items includes wooden pencils, mechanical pencils, erasers, dry-erase markers, crayons, glue sticks and glue bottles, scissors, folders, notebooks, loose-leaf three-hole-punch paper, and binders.
The goal of creating a complete package of items that covers each grade level's needs as students head back to school was achieved despite all of the strange circumstances the world is facing right now.
"As problems arose, we just took them on one at a time, and we have so many wonderful people who really care about their neighbors here that we were able to solve them and make it all come together," Conn said.
Adding more value to the event is the participation of a couple of other area organizations.
Each student also will receive a $5 voucher from Save & Serve Thrift Shop that can be used for clothing or other supplies.
On Monday, Aug. 17 Faith Bible Church will host a shoe distribution from 5-7 p.m. at 7384 County Road 623, just east of Millersburg. As people drive in, they will be given a number and instructed to wait in their car until their number is called. The church will allow two families in at a time for shoe selection. If anyone has questions concerning the shoe distribution, they can call 330-473-2755.
If anyone has questions about the event, they may call Love Inc. at 330-473-6017 or email loveincofghc.com. The Love Center Food Pantry is located at 1291 Massillon Road.