Membership drive underway in Zoar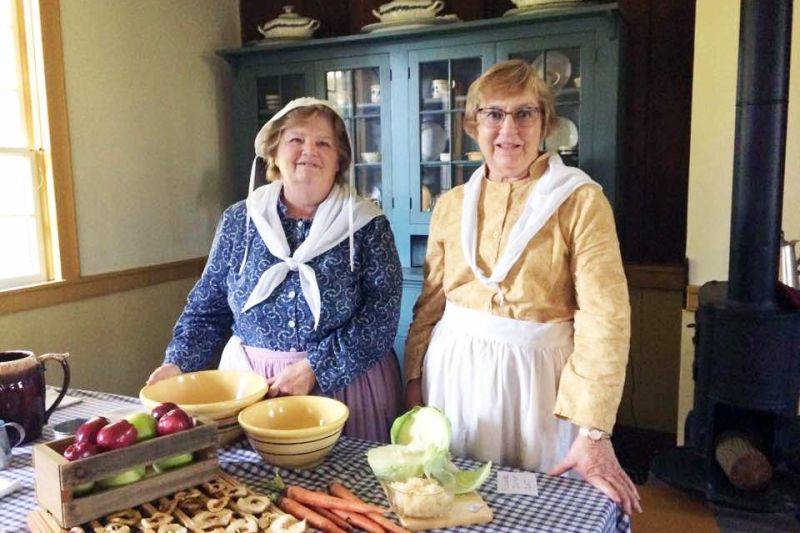 The Zoar Community Association, which manages Historic Zoar Village and Fort Laurens, has kicked off a campaign to increase its membership. Members of the ZCA receive a number of benefits and play a critical role in keeping the doors open at these Tuscarawas County historic sites.
With the recent coronavirus health crisis causing the temporary closure of Historic Zoar Village and Fort Laurens, as well as all historical sites run by the Ohio History Connection, membership dollars are even more important.
"Memberships help us fund the many programs and events we offer the public," said Tammi Shrum, site director for Historic Zoar Village and Fort Laurens. "I think the coronavirus is going to have a far-reaching and lasting economic impact on tourism and a number of industries."
A ZCA membership provides the following benefits: complimentary museum passes, free passes to festivals (number of passes based on membership level), 15 percent discount on retail items in the Zoar Store, special discounts on rental of the Zoar School House and Gardens for weddings and other private events, subscription to the Zoar Star quarterly newsletter, and a 10 percent discount on adult educational classes and workshops that cover topics like blacksmithing, watercolor, weaving and pretzel making.
Memberships begin at $15 for a student membership. Other membership levels include individual ($25), family ($30), service organizations ($35), corporate ($55), patron ($55), sustaining ($100) and lifetime ($250).
Combination membership options
For $10 people can add a Fort Laurens membership and gain benefits such as complimentary museum passes, a 15 percent discount on gift shop merchandise and discounted admission to the annual Revolutionary War Re-enactment.
Combination memberships also are available with the Ohio History Connection (formerly the Ohio Historical Society), which give members free addition to more than 50 historic sites throughout the state.
Preserving a piece of history
The story of Zoar Village is in many ways a classic American tale. In 1817 a group of German religious dissenters separated from the state-sponsored church in Württemberg and, fleeing persecution, sought refuge in the new world. After acquiring several hundred acres of land, they built a settlement and named it Zoar, meaning "place of refuge."
Today Historic Zoar Village has been designated a National Historic Landmark District. It is a "living museum," existing today much as it did more than 200 years ago.
Historic Zoar Village welcomes thousands of tourists each year, and their school programs attract hundreds of home-school, public school and private school students. While the site receives funding from the State of Ohio, the Ohio History Connection, corporate donations and occasional grants, additional funds are always needed.
Other ways to help
Historic Zoar Village and Fort Laurens rely on volunteers to stay in operation. In 2018 volunteers contributed a total of 4,234 hours in Zoar alone. If membership is not an option, the ZCA also values the contributions of volunteers who help with everything from answering office phones to guiding tours, cleaning buildings and tending the Zoar Garden.
For more information on becoming a ZCA member or volunteering, call 330-874-3011. More information also can be found at www.historiczoarvillage.com.