Mini golf, maximum fun coming to Berlin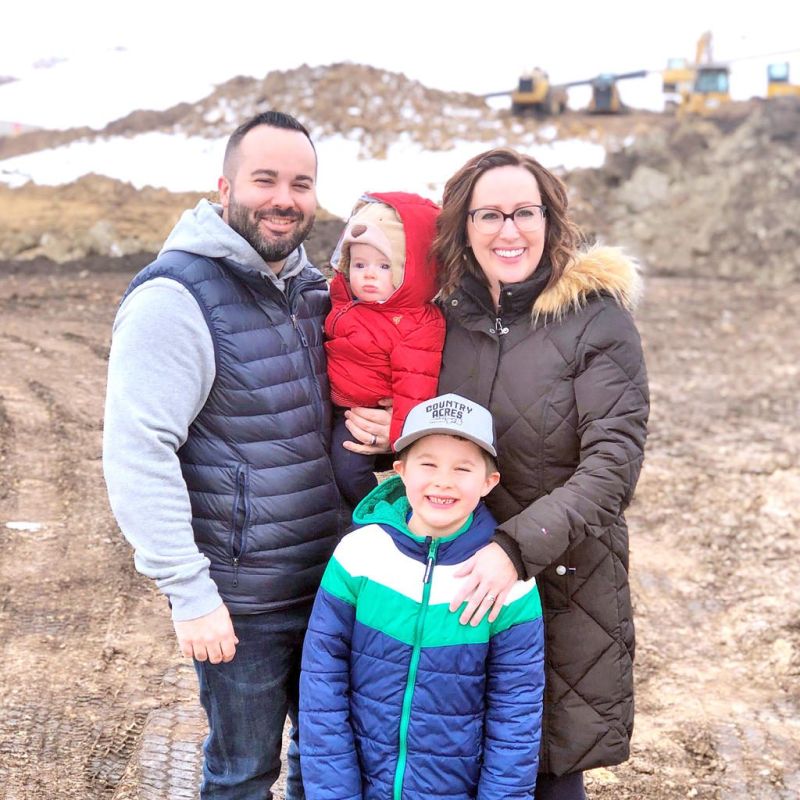 Maybe grandma Keeler had a solid grasp on what makes for a fun day out with the grandkids.
Matt Keeler said visiting grandma Keeler in Souderton, Pennsylvania with his brothers often meant a trip to the local mini golf course and ice cream.
"Every time we went to grandma's we knew we would get a trip to Freddie Hill, and I think the way I viewed mini golf was built on that family experience. The family values this area has and how family time is valued and important to people seems to make this a good fit."
When the Keelers began formulating a game plan for a possible course, one prerequisite was it had to be located along the state Route 39 corridor. Keeler said that visibility was critical. He said they also realized they could not complete the project by themselves, so they began exploring options for financial backing from private investors to finance the project.
Keeler put together a business plan, and his morning and evening travel to and from work at Walnut Creek Cheese kept drawing his attention to the land beside Tis the Season and Encore Hotel just east of Berlin.
The hotel, the various tourism businesses in the complex and the Amish Country Theater were alluring. Keeler said the fact that the theater also was an evening activity was enticing.
Recognizing that was a highly visible area, Keeler reached out to landowner Joanne Hershberger to inquire about availability.
"We connected, and I told her she was going to think I might be crazy, but here's this idea I have," Keeler said. "She said that she had always felt that a mini golf course would be ideal for that land and this area of the county."
That partnership led to Country Acres Mini Golf having an eventual home, and they have already begun the excavation process.
Keeler said they are now working closely with Harris Golf, out of New Jersey, which has crews working on courses nationwide. They are expected to roll in mid-March to begin laying out the course. Keeler said the hope is the course is open and running full tilt by the July 4 weekend.
"I think, realistically, we will be ready to open by mid-June, but we will take things slowly and make sure everything is done right," Keeler said.
As for the design of the complex, Keeler said it will fit the area well. "Pirates and giant dinosaurs probably don't fit our area," he said. "One of our goals is to make it feel like Holmes County."
The new complex will include a clubhouse, food and two 18-hole courses.
The Barn Course is built with the family in mind, perfect for those beginner and intermediate players looking for a fun and moderately challenging experience. There are numerous opportunities for a hole-in-one, and the majority of the course is accessible to strollers and wheelchairs. With a barn, silo, windmill, water features and more, it's a unique experience that will bring people back time and time again.
A round on The Bridge Course is sure to test the skills of even the best players. This course's highlights include a roaming water feature, covered bridge, significant elevation changes, waterfall and many unexpected obstacles. It's the perfect course to test the most battle-tested putters.
"We want this to be the type of course you'd experience on vacation at Myrtle Beach," Keeler said, "that level of professional course and that type of experience, right here in Holmes County."
Each course will feature two separate water features and plenty of challenges, and there will be practice putting greens for those waiting to start. In addition, Keeler has played enough courses that he recognizes one fault many of them possess.
"So many courses have the 18th hole where it's just this straight, easy hole that collects the balls when people are done," Keeler said. "I realize that is a necessity, but it takes away from the joy of playing 18 challenging holes. We will have an additional 19th hole like that on both courses so people can have the experience of playing a full 18 challenging and fun holes."
Keeler said the courses will be open seven days a week, giving families the opportunity to play on Sunday afternoon and evening.
"Sunday should be for families, and around here, it is one day that families can actually slow down and take time to do something fun together," Keeler said.
Keeler said they explored a number of different courses in the Midwest, and they tried to gather the best from each of their visits. He said one thing they have striven toward since day one was making it very family-friendly and youth-oriented.
Inside the clubhouse the complex will serve hand-dipped ice cream, soft pretzels, and some other quick and easy food and drink items. He said they are considering hot dogs and pizza as options.
"We think this will be a real asset for Holmes County," Keeler said. "It adds to the attractions the county offers and will give people something else to do throughout the day and especially in the evening."