New Grounds Cafe Chili Cook-off Fundraiser to warm hearts this fall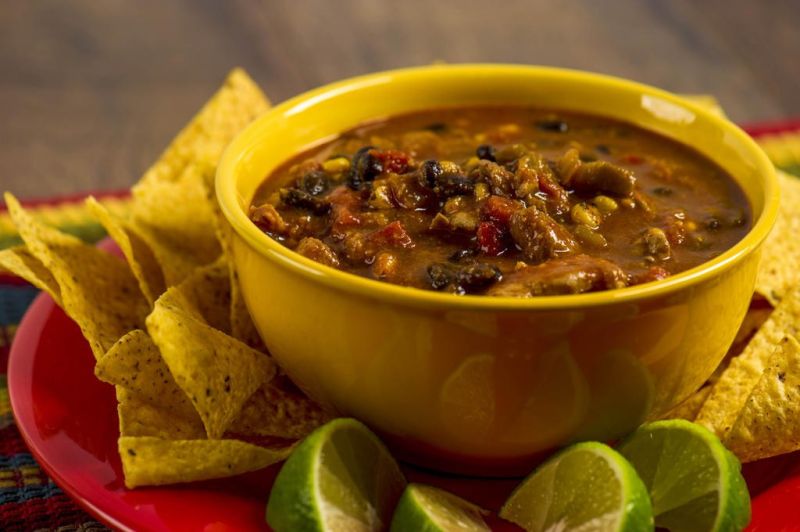 The Chili Cook-off Fundraiser at New Grounds Café will take place Nov. 23 from 5-8 p.m. The event will feature around a dozen area businesses and churches who will put their best chili forward in an attempt to entice patrons to vote their chili as the top entry for the event.
The event is free to attend, and the funds will be raised by patrons donating to the creators of their favorite chili.
"We contacted a number of area businesses and churches who have been our biggest supporters, and they are excited about taking part in the chili cook-off," said Katie Joki, New Grounds Café secretary. "So much of what we do here focuses on building relationships, and this event is simply another step in that direction, only with some spicy flavors added in."
In addition to the participating businesses and church groups, New Grounds Café will have its house chili and corn bread available during the event, and it will be available for carryout for those who can't stay.
For the contest each entry will have a jar available where patrons may leave their donations as they vote for their favorite chili. With such a large number of entries, it is quite possible people won't be able to try a huge bowl of each, so they will have small cups available so patrons can taste test each of the entries. Once that is accomplished, they can grab a bowl and really dig into their favorites.
The complete menu of regular café foods and drinks also will be available for purchase if chili isn't the food of choice.
While that is going on, the event also will give the staff at New Grounds a chance to meet and mingle with visitors and give tours of the facility and spell out some of the ways they have served as a mission and outreach in the local community.
"Our board members are excited about getting a chance to talk to some people who may have never visited us before," Joki said. "Even though we have been here for 16 years and God has blessed us, we realize there are still a lot of people in the community who have never been in to visit us. This event will give them a chance to explore the facility and learn more about who we are and what we want to provide in the community."
In addition there will be a garage sale leading up to the cook-off.
Many people have donated items for the garage sale, but there remains room for more, and New Grounds is willing to take any nice, slightly used, new or antique products for the garage sale.
The garage sale — or "God sale" as board member Ivan Miller put it — will feature plenty of items but no price tags.
"It will all be by donation," Miller said, "no prices whatsoever. We will have a 20-by-30-foot tent with the sides covered, and people can come in and give what they feel they should give. We figure the donations will be from people who would rather give to God than to a garage sale."
Donors can drop off items Monday and Tuesday, Nov. 18-19 from 9 a.m. to 4 p.m. or Wednesday, Nov. 20 from 9 a.m. to 6 p.m. The garage sale will then take place Thursday through Saturday, Nov. 21-23 from 9 a.m. to 5 p.m. or until everything is gone.
Anyone interested in donating to the garage sale may do so by calling the café at 330-852-2170.
New Grounds Café is located at 2804 state Route 39 in Walnut Creek.
All of the proceeds from the event will help New Grounds Café continue its mission of serving the community in a number of ways.
According to Joki, one of the initial investments will go toward the purchase of a new community handicap van that will serve any handicapped person needing transportation.
"Our board has been very busy coming up with some unique ideas in ways to serve our community, and the handicapped van transportation is one of our biggest projects," Joki said.
Once purchased, the van would be available to anyone who would like to schedule one of the drivers throughout each week to transport people to medical appointments or other opportunities to get out and about in the community.
Other areas of need include some updates to the café itself, where one focal point will be new booths in the general meeting area.
"We want to do whatever we can to make the café inviting and to help build relationships within the community," Joki said.