No prom, no problem if WHHS students put minds to it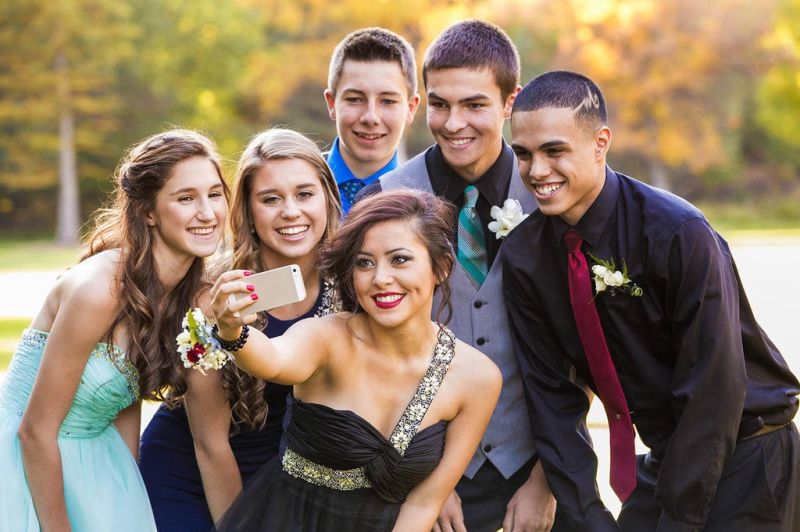 It's official: West Holmes junior and senior prom is canceled.
After holding on to a tiny sliver of hope that the annual prom might be pushed back into the summer some time, the district officially announced the 2020 prom was canceled, leaving many West Holmes juniors and seniors disappointed they would miss what many of them anticipate with great zeal, especially the seniors, for whom this right of passage is one of the final senior flings of their high school careers.
Many of the girls had already purchased beautiful and often expensive dresses, and many couples had made plans to celebrate the evening together, but that is now gone.
"We are all very disappointed that our juniors and seniors didn't get a chance to celebrate prom the way they deserved to this year," West Holmes High School prom committee member Becky Bridenthal said. "It is especially sad for our seniors, and I know a lot of the girls had already purchased dresses for the prom. We held out hope as long as we could."
While prom is officially canceled, gone doesn't have to mean forgotten, and there is still time this summer to celebrate a mini-prom that can allow students to celebrate in their own unique ways.
Bridenthal told her son they could rent a tent and make their own prom fun.
"I told him we could put up a tent, have a dance. We have the pool, and we could put up a volleyball net, play cornhole and create a fun night for them," Bridenthal said. "It's not prom, but it is a way for them to get dressed up and have a fun night."
Bridenthal said it was exciting to see the way so many people in the community rallied around this year's senior class to make the end of their school careers as Knights feel special. She noted the website designed to adopt a senior, the giving of graduation gifts, signs in downtown Millersburg celebrating the Knights' senior athletes and more.
"It was a community coming together to help our seniors celebrate and to let them know we appreciate them in what is an unprecedented time," Bridenthal said.
Prom might be gone, but the idea of celebrating it still remains. Here are some ways to get all decked out and celebrate with that special someone, with smaller groups of friends in ways that at least bring a lesser dose of the prom feel:
—Book a restaurant with an intimate group of friends. Get together with a group of couples or singles, book an evening at a nice restaurant, and get all gussied up for a night of fine dining together. With restaurants now open, it presents an opportunity to gather together and make a special evening. Groups can then follow that up by renting a giant screen and watching a movie or returning home to continue the fun.
—Turn a large basement into a themed prom night spectacular, complete with decorations, music, a dance area, games and plenty of food. All dressed up, small groups can gather together and dance the night away downstairs.
—An outdoor prom on the patio can come complete with plenty of outdoor games, like badminton, bocce ball, cornhole, poker, dancing and plenty more. Entice Dad to grill some burgers and hot dogs and set up a dance area, and an evening under the stars can be plenty of fun.
—Whether it is a couple or small groups, friends can put on their prom best and find some unique and beautiful places to take prom photos. Whether it is a waterfall, a sunset-laden evening in the field, an old barn or someplace with special meaning, getting dressed up and finding that perfect place to take pictures can create some fond memories.
—The swimming pool can be an excellent option for small gatherings, although wearing your prom best into the pool may not be ideal swimwear, but it has been known to happen. A barbecue and swim night with some neat lighting set up around the pool to add some ambiance can be a neat way to celebrate prom.
—Put on your prom dresses and head to the nearest bowling alley for an evening that should draw plenty of attention. Bowlers in prom dresses and tuxedos are a rare find, but it should make for some great photos and plenty of laughs.
—After a nice meal in prom attire, retire to someone's home and have each person involved in the group bring along a photo album or two of their lives. Sharing photos brings back good times, and it is always fun to reminisce, especially when you're with a group of friends who have known each other from kindergarten or even earlier. The nice thing about this option is it can be added to any of the above ideas.
—Go on a scavenger hunt. This is a good time for parents to get involved in creating something fun and unique for their teens. Make a map, give clues, hide items or have the teens hunt down landmarks all over the county for an evening of active fun. The first ones home with all of the clues win and will become the unofficial queen and king of the 2020 prom.
These are just a few of the ideas, and the sky is the limit when it comes to using imagination to create an enjoyable prom night that, while not replacing the real thing, can bring some semblance of prom night to a senior group that was denied the chance to celebrate together as one.