OABGC teen program launch an overnight success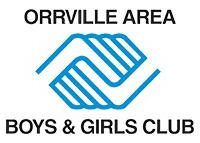 On Friday, Nov. 19, Orrville Area Boys & Girls Club held an overnighter. More than 85 teens grades 7-12 from Orrville City Schools, Canton McKinley Schools and Wooster City Schools participated in the Operation Night Hawk Overnighter.
After the doors closed at 10 p.m. and throughout the evening, teens had pizza from Gionino's; played pickup basketball games, volleyball, video games, pool and ping-pong; watched movies; and listened to music and danced.
Orrville councilman Darrell Mosley II, who helped launch the new teen program, challenged anyone interested in a game of ping-pong — if they beat him, they won $1.
After very little sleep, the event ended Saturday morning with breakfast prepared by teen director KeOntae Owens. Owens is responsible for implementing teen programs and developing local resources for club teens age 13-18. Programs will foster positive self-identity; promote education and learning; develop career readiness and social, emotional and cultural competencies; develop community and civic involvement; and promote health (mind, body and soul) and life skills.
The mission of the Orrville Area Boys & Girls Club is "to support, enable and develop youth and teens to reach their full potential as responsible citizens." In addition to providing a caring environment, the club offers daily access to a range of programs that promote the education, health, social character, service and leadership of youth and teens enrolled in Dalton City Schools, Green Local Schools and Orrville City Schools.
For more information about the OABGC, go to www.oabgc.org.