Opportunity available to eliminate the need to be '6 feet apart'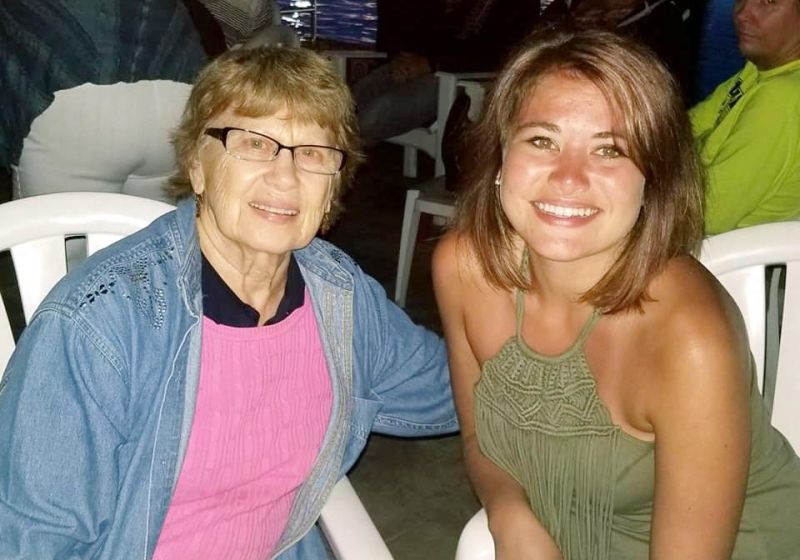 The Great Strides Walks for Cystic Fibrosis Foundation in Holmes and Wayne counties may be over, but that doesn't mean the chance to support the research being poured into this event has to stop.
Researchers continue to develop new drugs that are zeroing in on a cure that could well eliminate the disease altogether, meaning no CF people would have to worry about the 6-foot rule ever again.
For those inflicted with CF, it is a well-known fact they are not to come within 6 feet of another person suffering from the disease. The hope is someday that rule will be cast aside and no longer an issue as researchers strive to find a cure.
For more than 30 years Cystic Fibrosis Foundation's largest national fundraising event has been Great Strides Walks that have traversed the nation as people take steps toward helping to find a cure to eliminate CF once and for all.
During that time Holmes and Wayne county walks have been one of Great Strides' biggest proponents as every penny of the walk is dedicated to research for the foundation's mission to cure CF and raise awareness for this rare, genetic disease that makes it difficult to breathe and shortens lives.
Now 27 years old, Michaela (Mullet) Blosser is living in Virginia with her husband Nevin Blosser. Michaela, the daughter of Tony and Annelle Mullet of Berlin, became a well-known face at the Holmes County Walk when it began 20 years ago.
A 7-year-old at the time, she brought a certain sense of reality and compassion to everyone who saw her life take some tough turns as her disease continued to create breathing issues.
Today, 20 years later, she is living a much more normal life in dealing with a disease that not long ago was consistently claiming people in their teens. She is not alone in her fight, as this area has a number of families who have members dealing with CF. However, having gone through five different research studies that have presented new drug findings like Orkambi and Symdeko, the drug she is currently utilizing, Blosser has seen her quality of life improve with every step as researchers draw closer to a complete cure.
"I feel amazing, and much of that has to do with the funds raised for researchers who have discovered and continue to discover drugs that have helped me and so many others so much," Blosser said. "I have benefited so much from this research, and I know many others who have too. I've been involved with five research studies, and all of them have become FDA approved. It is so exciting to see how people's lives are being transformed because of this research."
Over the past decades Great Strides has provided an opportunity for families, friends and everyone who has compassion for those suffering from this disease to come together and make a difference in the lives of people with CF. Great Strides is about people who share the same vision to find a cure and eliminate the suffering of not just those with CF, but also their families who walk alongside them.
Over the past two decades Blosser and her family have dealt with the side effects CF brings with it. They have made many trips to the hospital and also have felt the joy of seeing so many people walk alongside them in their fight against CF.
That is the way it is every day for families with a loved one inflicted with the disease, and Blosser said knowing there are so many people out there who care is comforting.
"That sense of love and support is so important to those with CF and their families because it is important to know you aren't alone in the fight," Blosser said. "To know that the funds raised have made for a better quality of life for people with CF has been such a blessing to me and everyone else with CF, and the impact has been amazing. I have seen people in their 50s and 60s living with CF, and that is something that you never used to see."
Blosser said she has implemented a great deal of exercise into her everyday routine because that has helped immensely. Working as a nanny in Virginia, she said while the Holmes County Great Strides Walk will always hold a spot near and dear to her heart, she will experience Great Strides later this year for the first time in Harrisonburg, Virginia.
"I'm excited to share the stories and the love here," Blosser said of her first walk in her new hometown. "Whether it is in Holmes County, Harrisonburg or wherever, it is comforting to know that all of the funds being raised go to the same place: toward research and development of drugs that may someday end CF forever."
"People's support will help accelerate innovative research and drug development, as well as advance care and advocacy," said Leslie R. Schurman, development director for Cystic Fibrosis Foundation, Northern Ohio Chapter. "Nearly every CF drug was made possible by the foundation, and because of funds raised from Great Strides, people with CF are living longer, healthier lives and pursuing their dreams. We are working every day, and we won't stop until there is a cure for all people living with CF."
Anyone interested in joining the fight may do so by logging on to their website at www.cff.org/greatstrides.
While the local Great Strides Walks may be over, the opportunity to give in order to make a difference is still available. As the Great Strides' mantra says, "The time is now. Together, we can cross the finish line."