Options being discussed for Amish Health and Safety Day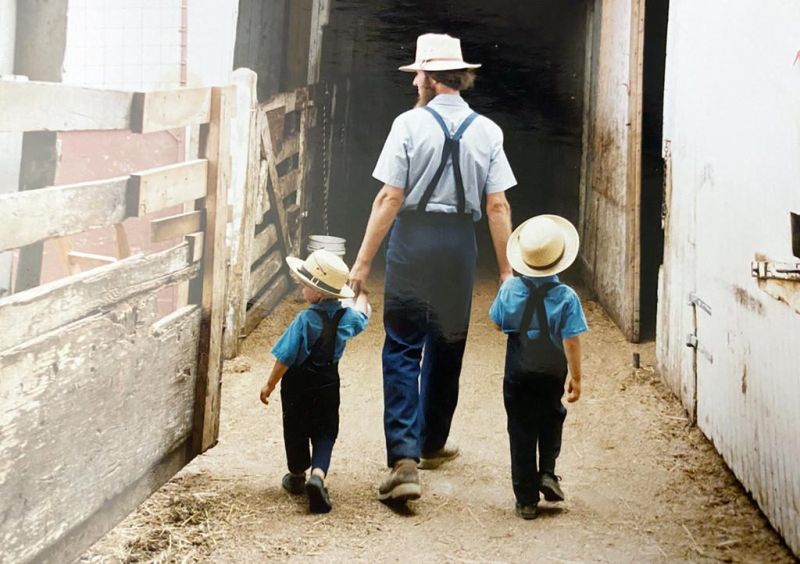 The steering committee for the Holmes County Amish Health and Safety Day would like to host its annual community event sometime this year. The only problem is they don't have a venue, they are battling COVID-19 numbers and there is very little time to get something put together by the late-August time line when the event is normally hosted.
According to committee member Gary Mellor, that hasn't stopped the committee from exploring every option because this event continues to provide insight into safety issues that are pertinent to Holmes County and the Amish population.
Mellor said they have received a number of calls from citizens in the Amish community and from vendors inquiring as to whether the event would take place or not this summer. Because of the way things have panned out in terms of community gatherings the last year with COVID-19, the answer to those inquiries was resounding: "We don't know yet."
The committee met for the first time in more than one year this March as a way to reorient themselves to one another, talk about some of the topics they had on the table before everything was scuttled due to COVID-19 and begin to pursue some of the projects.
"Basically, it was just a meeting to realign and to see what direction we wanted to go and what we wanted to pursue," Mellor said.
Mellor said one of the main topics quickly became the issue of pursuing another Amish Health and Safety Day, but there are many pieces of the puzzle that have to come together before that can take place.
"We've got a lot to sift through before we can say for sure that anything will happen," Mellor said. "We usually have the event at the end of August, and we don't even have a venue in place and have a very short period of time left to get everything in place."
Mellor said last year they looked into having the event in Kidron, but because it is in Wayne County, too many issues arose that wouldn't allow that to happen. The committee has been looking into possible sites to host the event.
"There's a lot of work we have to do just to get our feet back on the ground, so we are running again," Mellor said.
For years this event has been a gateway for members of the Amish community to learn about safety issues ranging from road safety in buggies and bicycles and learning to deal with snowplows and high traffic areas to creating emergency plans on the farm and many other topics the committee deemed worthy of sharing with the Amish community.
This event has been chiefly designed to connect with the Amish population, and it has gained plenty of drawing power with the Amish people over the years.
Mellor said not having one would take away a very important avenue of conveying valuable safety information, which is why the committee will work diligently to make it happen if at all possible.