Orrville Lions Club Rib and Music Fest features food and family fun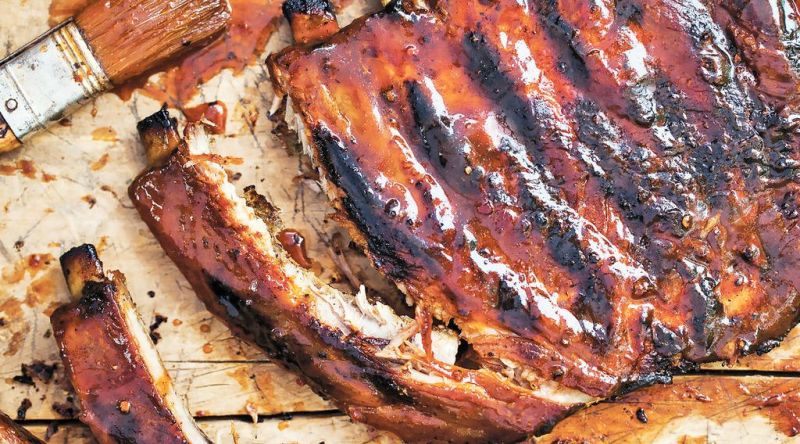 The annual Orrville Lions Club Rib and Music Fest will take place in downtown Orrville on Market Street on Aug. 16 and 17. The action will begin on Friday at 5 p.m. and will pick up again on Saturday at 11 a.m.
Orrville High School will provide a soda and water tent. There will be food vendors including lemonade, pizza, candy, ice cream and more.
Vendors also will include Red Beard, Off the Bone, After Hours and Pigtail's BBQ with a variety of ribs from which to choose on both Friday and Saturday, giving patrons plenty of time to try them all.
After visitors eat, they can settle in for a night of music with various bands on the main stage including Blaming Amy, The Locke Boys, Broken Road, a salute to Rascal Flatts and On the Border, an Eagles tribute band.
"We try to get a couple of local bands and then something a little bigger to finish it off," said Chip Pavis, Orrville Lions Club member. "People can just come into town; enjoy the ribs, music and the atmosphere; and relax for a couple of nights because we have a great line-up of music."
Saturday, Aug. 17 will feature the annual Rib Fest Cruise, which will feature antiques, hot rods and muscle cars, plus a whole lot more. If it's collectible and comes on four wheels, you might find it at this show.
Last year saw more than five-dozen cars including some from area businesses. Pavis said they had some amazing automobiles in the line-up last year, and they are hoping to make it an even larger event this year.
Car show registrations are available online by visiting www.orrvillelionsclub.com and scrolling down to the Rib and Music Fest logo.
Early registration for the event is $15 while the day-of-show registration is $20 with registration check-in from 1-4 p.m.
The event will feature a cruise-in 50/50 drawing, goodie bags for the first 75 cars to be registered and trophies for Best Stock, Best Modified, Best in Show and People's Choice. Trophies will be awarded at 4 p.m., and the winners must be present.
All proceeds from the show will go to the Orrville Lions Club Scholarship Fund.
The Lions also have created plenty of fun for the youngsters, especially on Saturday. From noon to 4 p.m. children's activities will include a McDonald's prize wheel, coloring contests, YMCA games, a photo booth, a PNC learning lab, a visit from Whiz Bang the Science Guy, balloons, face painting and more.
"We've really tried to make this a weekend for the entire family, and the kids are a big part of that," Pavis said.
The Lions got involved with the event six years ago when they volunteered to take the reins. Since then they have done a nice job of building this event up and making it one well worth attending.
What's more, all of the proceeds will be put right back into the community.
"This event is a great thing for our community, not just because it is entertaining and has great food, but because the Lions Club takes all of the money that we make and puts it right back into serving others locally," Pavis said. "We have a scholarship fund. We use some of the money for people in need for eyeglasses and exams, and we are always keeping our eyes open for ways to give back."