Most wonderful time of the year to shop local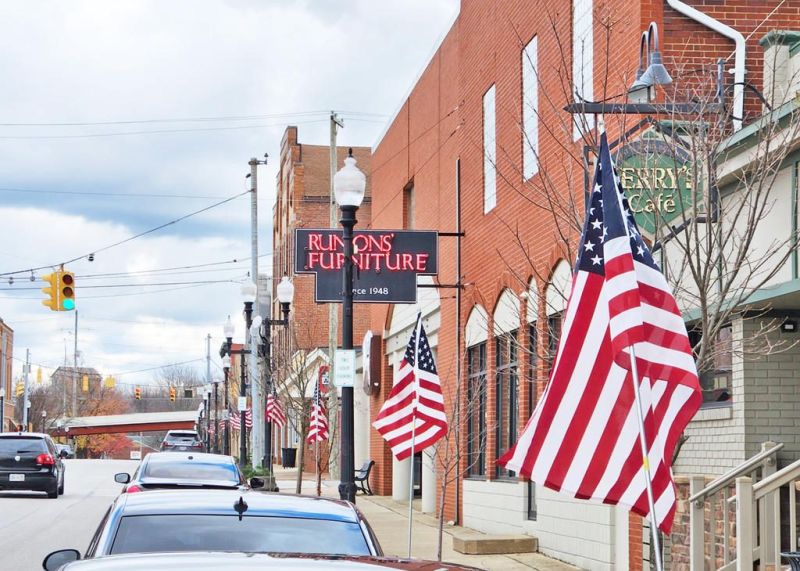 "If you are going to shop local, this is the time to especially focus on supporting local because this is the time that local businesses need us the most," said Dan Franks, the recently appointed president of the Orrville Area Chamber of Commerce.
While any day is a good day to support a small, family-owned business, Shop Small Saturday on Nov. 26 is a great excuse to jump into holiday shopping and buy local. Shop Small Saturday started in 2010 as a way to garner more excitement about shopping at small businesses, particularly retail and restaurants.
An American Express study showed the 10th annual Shop Small Saturday was the most successful on record, with an estimated $23.3 billion in U.S. consumer spending.
This is great news but not any reason to grow complacent.
"(Small businesses) are depending on the stronger end-of-year sales, and for certain businesses, they depend upon hitting a certain sales target," Franks said.
For many shoppers this requires a change in habit. Rather than heading over to the big-box stores or placing yet another Amazon order, taking the time to plan holiday purchases from local mom and pop shops might make the difference in a Wayne County business staying afloat or going under.
Lots of opportunities
To help with those changes in habit for consumers, there are several organizations with coordinated efforts to generate more traffic to Wayne County's small businesses during the holiday season.
Main Street Wooster staff members are busy preparing a gift guide and promoting shops in downtown Wooster.
"The goal is to try to get folks away from the big-box shopping and online shopping to support their mom and pops during the holiday season," said Shannon Waller, executive director of Main Street Wooster. "This is crucial for our small businesses because a large percentage of their sales happen during the holidays. This is also important for the community because it keeps our dollars local."
Project coordinator Kerri Manley-Still shared MSW's new tactic for promoting downtown shops. "This year instead of doing a passport where someone would go and get stamped at businesses, we decided to do something a little more out of the box. We decided to do a gift guide," she said.
The purpose of the guide is to list up to three items per participating shop to offer shoppers useful gift ideas. The gift guide is online and available as a printed guide. Visit www.mainstreetwooster.org/shop-small-saturday.
The Wooster Chamber of Commerce also has some recurring programs through which it promotes small, locally owned businesses. Similar to previous years, the chamber's Loyal to Local Passport makes shoppers eligible to win two grand prizes while benefiting Wayne County's mom and pop shops. The Loyal to Local Passport can be stamped for any items purchased in participating stores through Jan. 5.
Wayne Center for the Arts is busy supporting local artisans throughout the holiday season. Through Monday, Dec. 12, it is offering the WCA Holiday Pottery Sale and Gift Shop. WCA also will host Meet the Artist on Small Business Saturday from 11 a.m. to 3 p.m.
The Orrville Area Chamber of Commerce also is encouraging people to shop at local establishments on Shop Small Saturday and throughout the season. "We do what we can to be supportive of our businesses," Franks said.
"Being a small community like Orrville, it's not that hard to get into town. It's not like we're Columbus, where you're going a half-hour. Here it's close. And we could all use a little exercise and get out of the house," he said. "We need to keep in mind Amazon is not going to do anything for Orrville. They just aren't. They are a big company. But our local businesses will."
Kidron Merchants also have come together to promote local Amish Country merchants. Through Dec. 24 people can purchase a Kidron Merchants gift card for a chance to win a grand prize $150 Kidron Merchant gift card or one of three $50 gift cards. Cards can be redeemed at about 20 different Kidron shops.
A ripple effect of benefits
Spending money at local shops has a ripple effect across the local economy.
"For every dollar you spend on a local business, 68 cents will stay local. And for big-box stores, only 43 cents stays local. The rest of it goes out. That's essentially why we try to drive that business to our local mom and pop shops," Waller said.